Must Visit Beaches in Vizag: Vizag is called as "City of Destiny". Ever wondered why? Probably because of widely spread ocean around the city, the tranquility it brings to people. The cool breeze in the evening and soothing sunrise brings a sense of calmness to vizagites. Vizag has wide range of sea shore making it most beautiful places in south India. Here we bring you the top 7 most exquisite beaches in Vizag. 
The Top 7 Must Visit Beaches in Vizag (Visakhapatnam)
Rama Krishna Beach (R.K. Beach):
This is a well-known beach and most popular among others reason being located at the city Centre, it is most happening places in Vizag at the weekends. It is surrounded by reputed hotels, people from all over country will come here, thus makes it a crowded place. It has numerous museums such as VMRDA INS Kursura Submarine Museum, Visakha museum Museum and Sea Harrier Museum.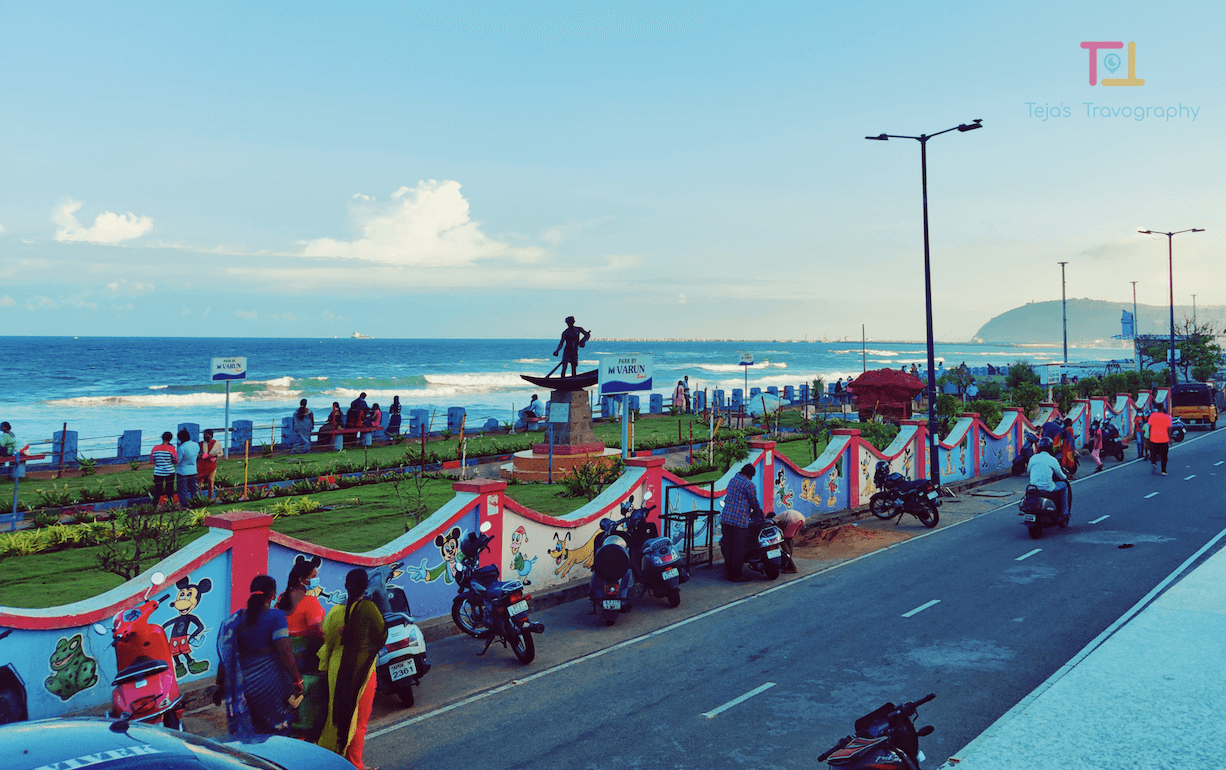 Various street foods are main attraction here. Many events will happen here every weekend. There is another light house near this, from which we can see the whole RK beach and Visakhapatnam port. Do check them out whenever you are here. 
Check Out : Best Places to Visit in Dehradun
Rushikonda Beach:
It is one of the best scenic beaches in Vizag, with decent crowd. You will have a beautiful view from resorts here. It has many adventurous sports such as scuba diving, parasailing, speed boating and jet-skiing. If you love adventurous sports you must check this place out.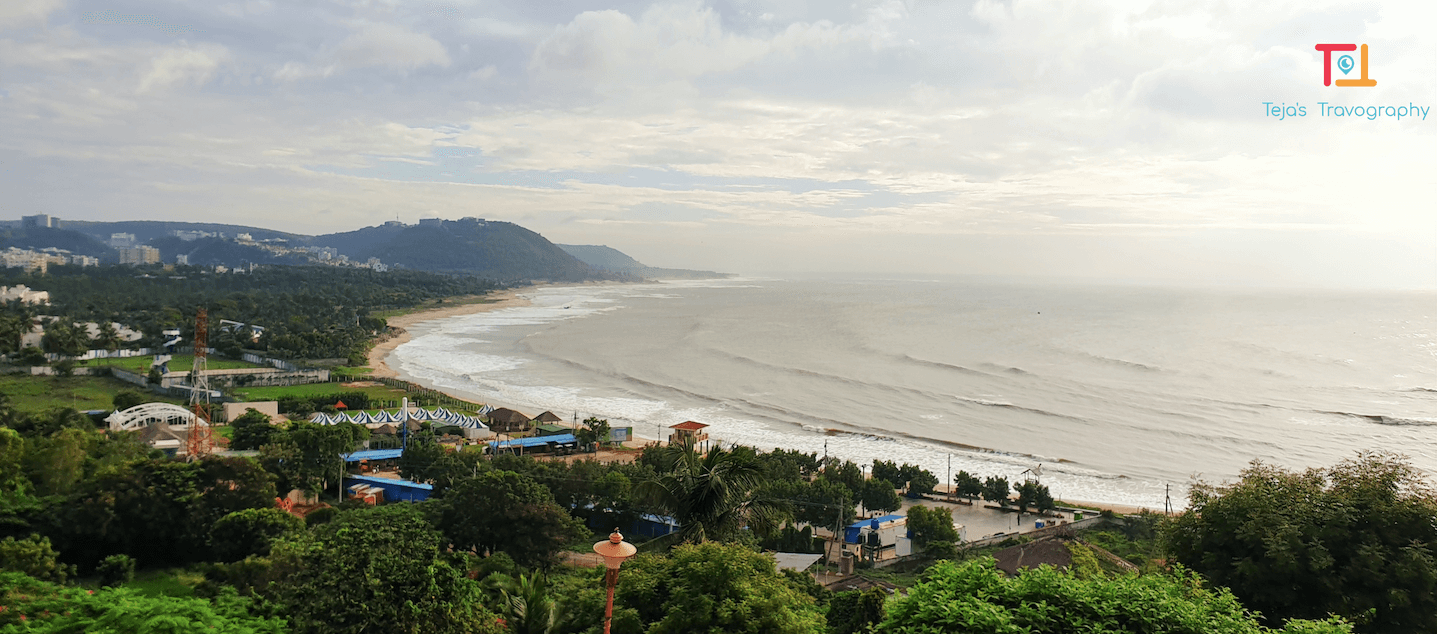 Other than these you can experience beautiful sunrise here. Over the weekends some people would release baby turtles in to the beach. If you are looking for some pleasant beach view from your resort this place is for you. 
Yarada Beach – Must Visit Beach in Vizag
This place one of the least explored beaches in Vizag. It is 30kms away from the city makes it least explored beach for localities but if you need some serenity this is the place. This place doesn't have much of attractions just a small sea shore. But if you love spending time alone with very less people along with the beach this is a must try place. There is Yarada light house which gives you amazing view of both sea and city view, it is called Dolphin nose view point. You need to have own transportation to reach this place.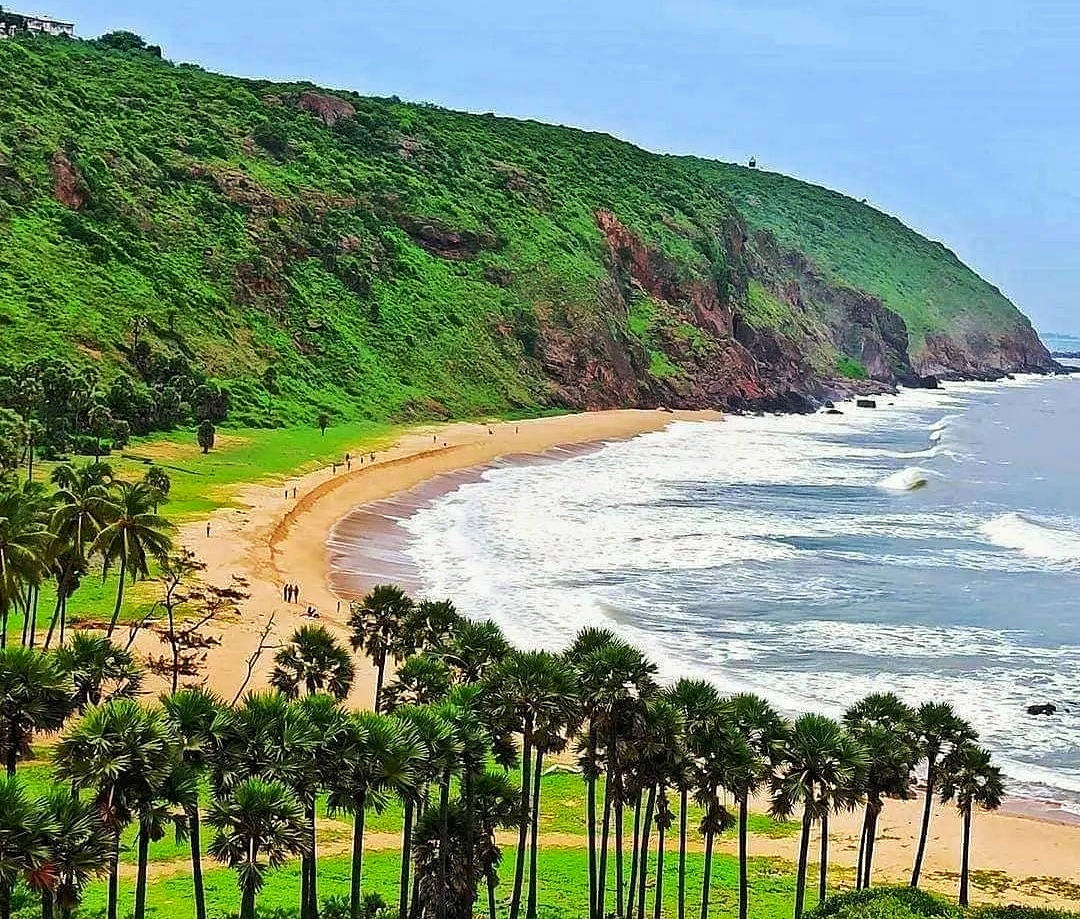 Divis Beach:
This is also one of deserted beaches in Vizag. It is located around 35 kms from main city. The name has come from company called Divis Laboratories which has constructed a bridge in to the sea. This can be seen in many films. It has attracted many tourist spots but since it is far from city it is very calm at the weekdays. Same as Yarada beach you need to have own transportation to reach here.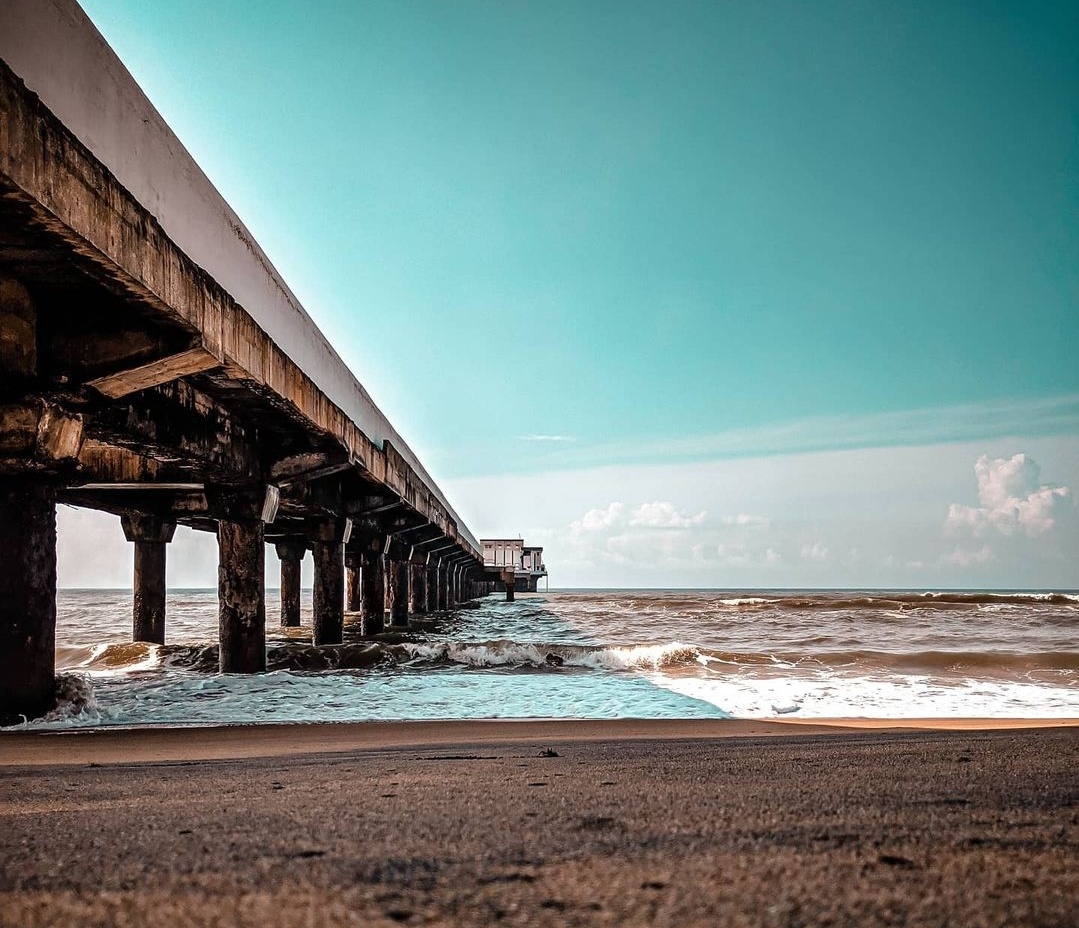 Sagar Nagar Beach:
This beach is very close to city with in 10kms radius. It has very scenic locations same as Rushikonda beach, one can experience most exquisite sunrise from here. It is very crowded during the weekends, if you are in the city and want to experience a beautiful sunrise do visit this place. This very good place to walk along the shore of beach at the mornings. 
Bheemili Beach (Bheemunipatnam Beach) 
This beach is located towards the northern part of city, road way from main city to Bheemili beach is soo beautiful. It is another popular beach near Vizag surrounded with renowned hotels with pool side view of beach. This beach usually has high tides among all other beaches making it second crowded place next to RK beach. Apart from this there is a two-day event called 'Bheemili Utshav' which would be held on every November second week.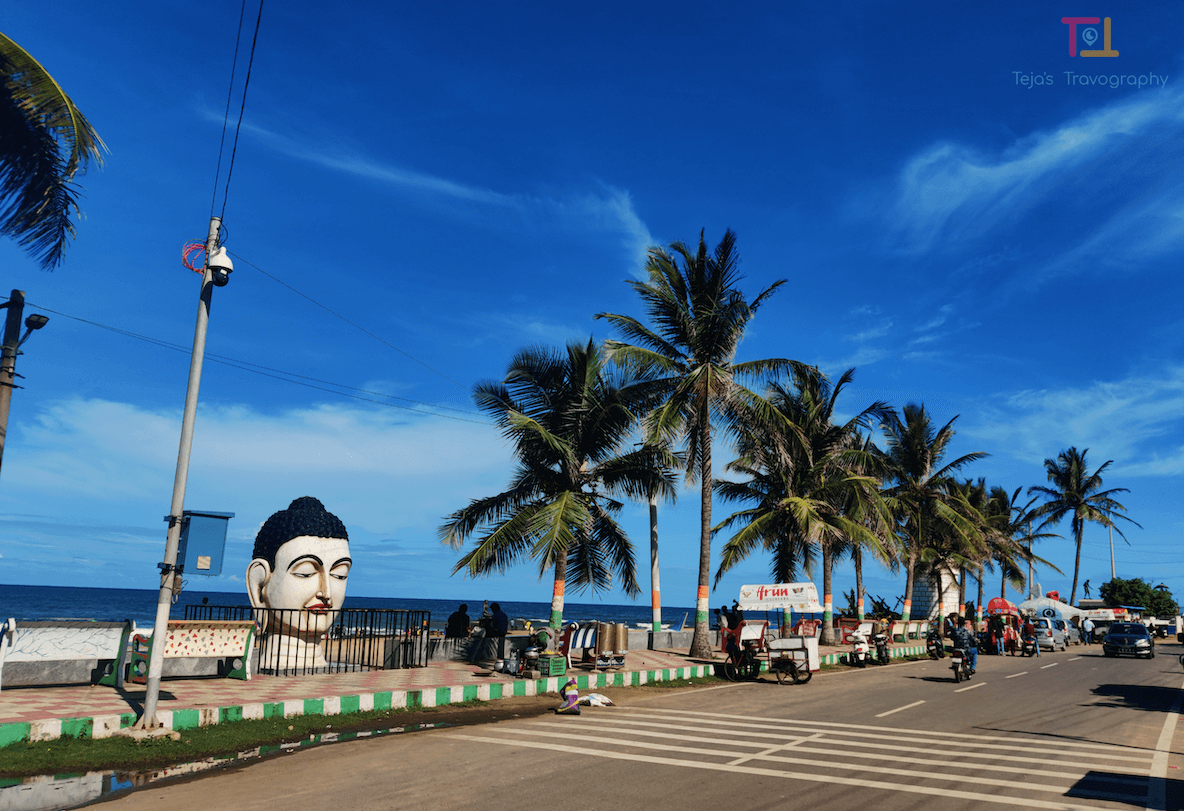 Seethapalem Beach:
This is located far away from city just like bheemili beach, it would take around 2hrs of journey to reach here, but if you are looking for sunsets and to make a picnic for your family then it is a perfect place for you. It has some big rock stacks on the water making it worth a beautiful picture with sun settling down. There will be cliff side hiking during the weekends if you love hiking you must visit this place. You could even set up small shacks of your own.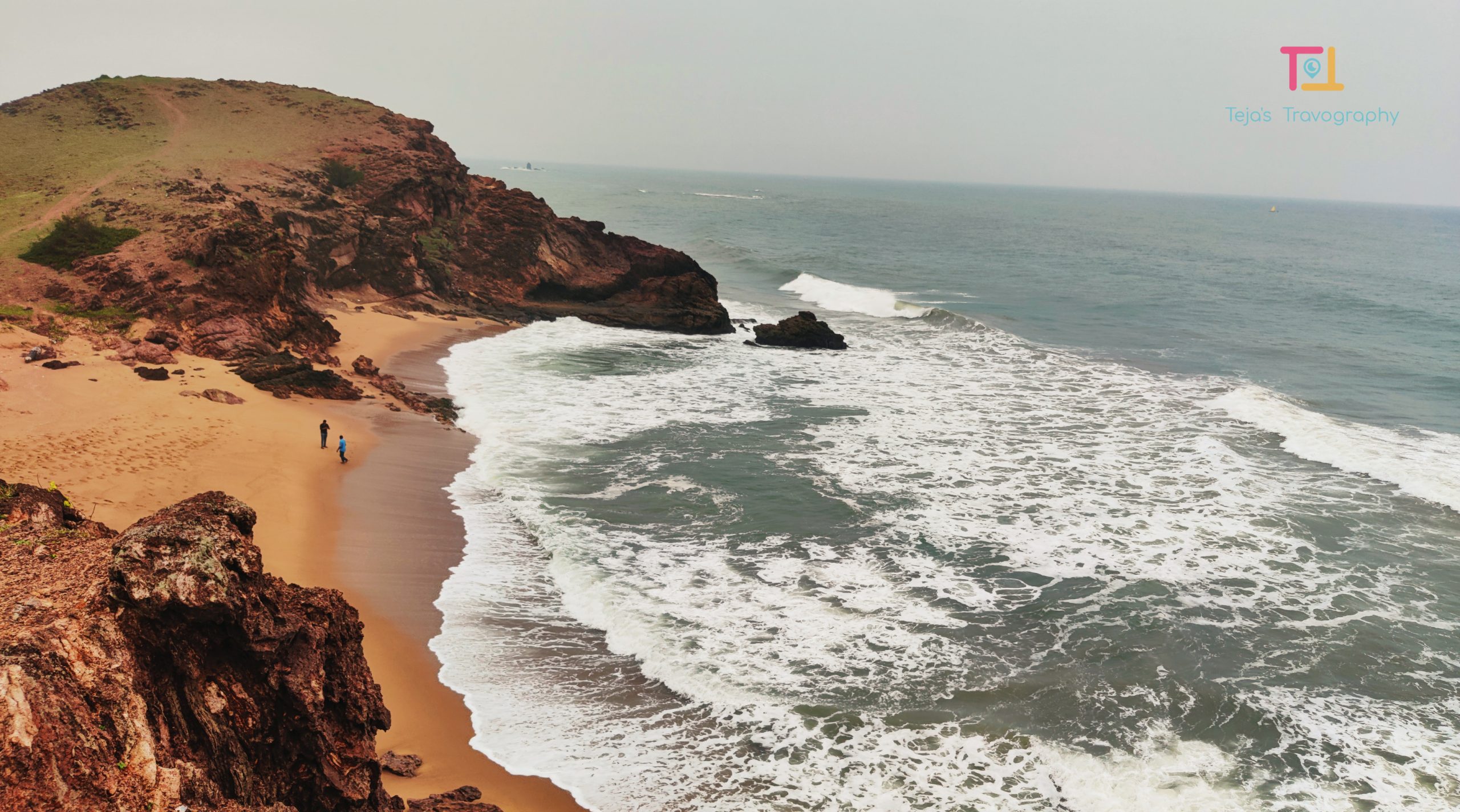 Transportation: There will be rental bikes and car services through out the city, you can rent and go around to visit these exquisite locations. 
When to Visit: Most feasible time to visit these beaches are from August to January. There is will be high humidity during summer here so if you are planning a visit during summer prepare accordingly.