Lambasingi Hill Station: Yes, you read it right! Kashmir of Andhra Pradesh, it is a small village near Visakhapatnam, in the district of Alluri Sita Rama Raju, Chintapalli Mandal. Check out this complete blog article on Lambasingi travel guide, how to reach lambasingi, places to visit & other details below.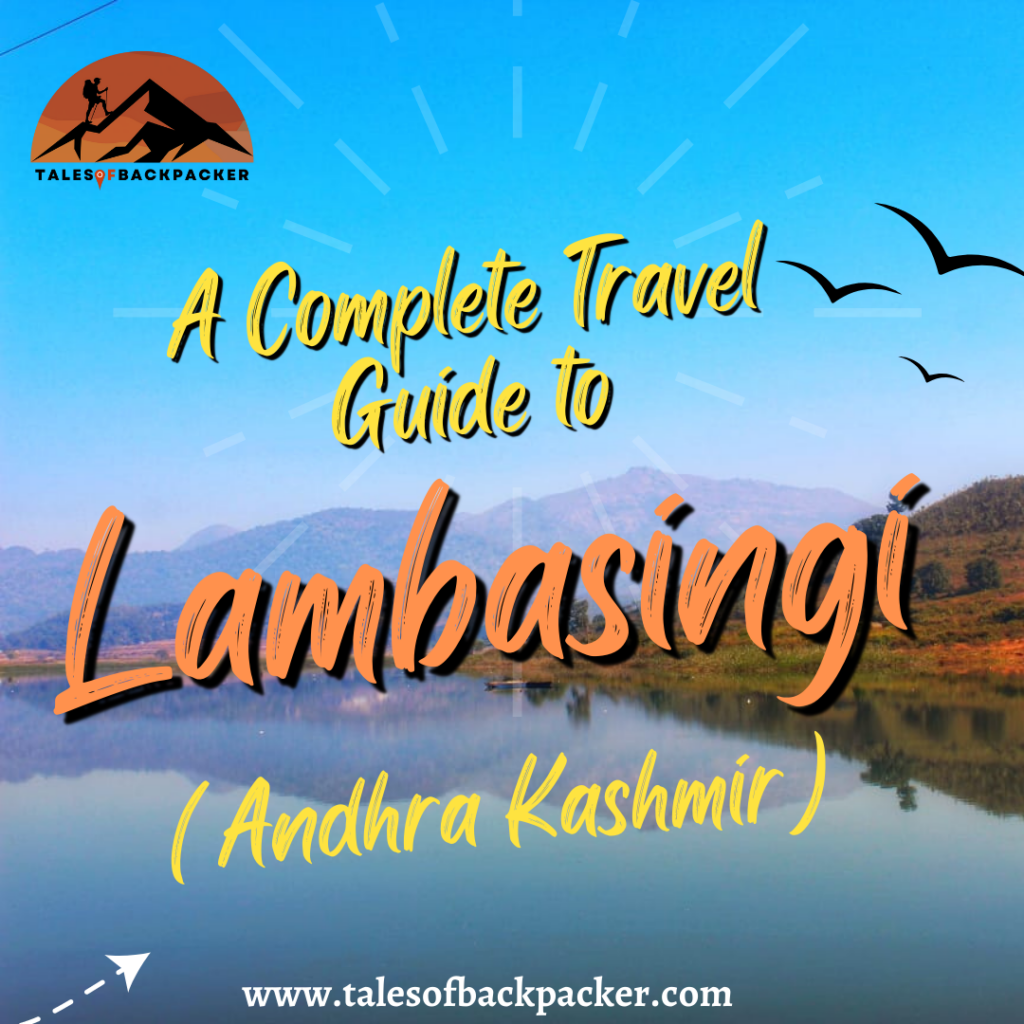 | | |
| --- | --- |
| Places to Visit in Lambasingi | Things to Do in Lammasingi |
| View Point | View Point Trekking – Cheruvulavenam Hills |
| Thajangi Reservoir | Zipline |
| Strawberry farm | Boating |
| Kothapalli Waterfalls | Night Camping |
Note: December & January is the perfect time to visit lambasingi as the temperatures might be as low as 6 degrees to 10 degrees and can experience dense fog through out these 2 months.
For Lambasingi Tour Package Contact Us Below
Lambasingi Hill Station-Travel Guide, Tourist Attractions & Hotels to Stay

LambasingiThis place came into light in 2012, when the temperature dropped down to zero level. Lammasingi is called Kashmir of Andhra Pradesh because in south India it is the only place that receives snowfall during winter.
Also Check Out: Vanjangi Hill Station Travel guide 
Who doesn't enjoy snowfall? Lambasingi is a beautiful scenic place with dense trees and forests, it is the best place to visit during winter, due to fog and snowfall. In summer it is a good place for a road trip but there will not be any kind of fog, still most people visit hill station, as a small escape during the weekends.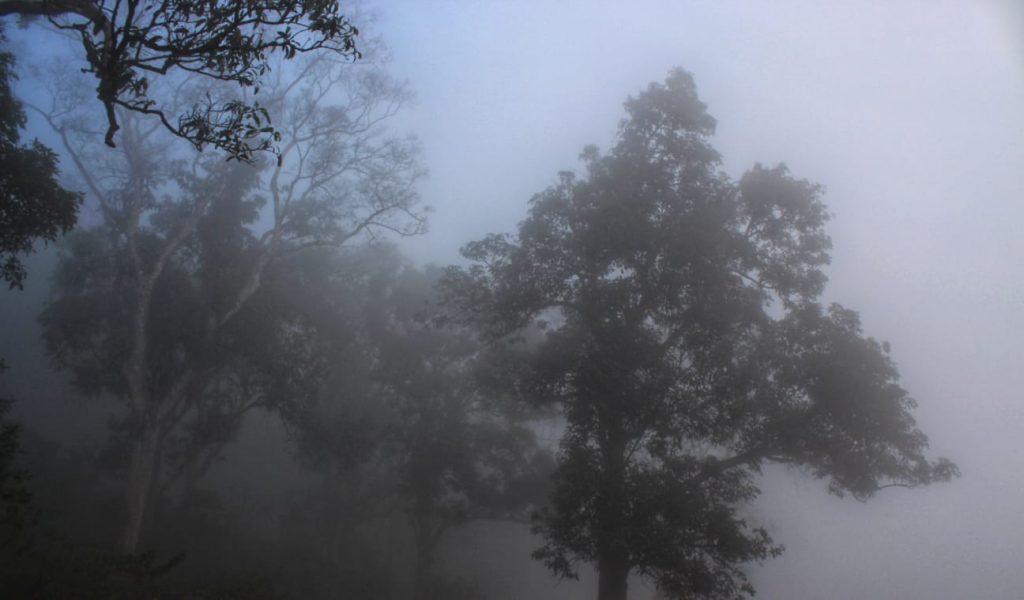 Why Lambasingi is Famous ?
As mentioned earlier, Lammasingi is famous due to the snowfall and the eye-catching scenery, As the place is covered with greenery, It is also famous for the pepper and coffee plantations. Due to this greenery even during summer lambasingi hill station is a good place for relaxing and rejuvenating.
There are also apple and strawberry farms in many places. Apart from this there are also many other places to visit for picnics and a day out etc. It is the most preferred place by the locality as a holiday or weekend trip.
For Lambasingi Tour Package Contact Us Below
Also Check Out : Top 7 Must Visit Beaches in Vizag
Places to Visit Near Lambasingi (lambasingi tourist attractions):
There are few places that attract tourists. These places are a must visit places if you are planning to go on a trip to Lambasingi. Let us know about all of them in detail.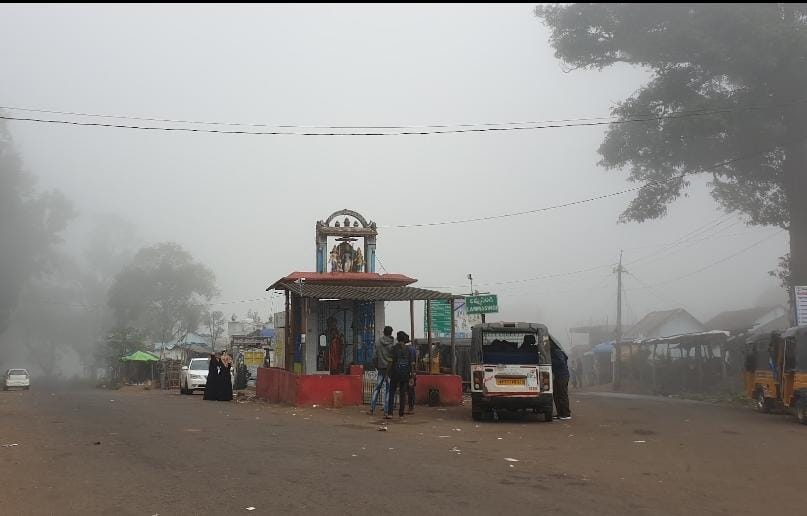 View Point

Thajangi Reservoir

Strawberry Farm

Kothapalli Waterfalls
Lambasingi View point:
From the Lambasingi bus stand, the view point is 3km far, you cannot miss this view, mainly in winter, you can see the clouds and fog covering the hills and the greenery around. It is a spectacular view which attracts the tourists again and again. This place is good for pictures and visitors usually go to the view point early in the morning before the snow and the fog disappears.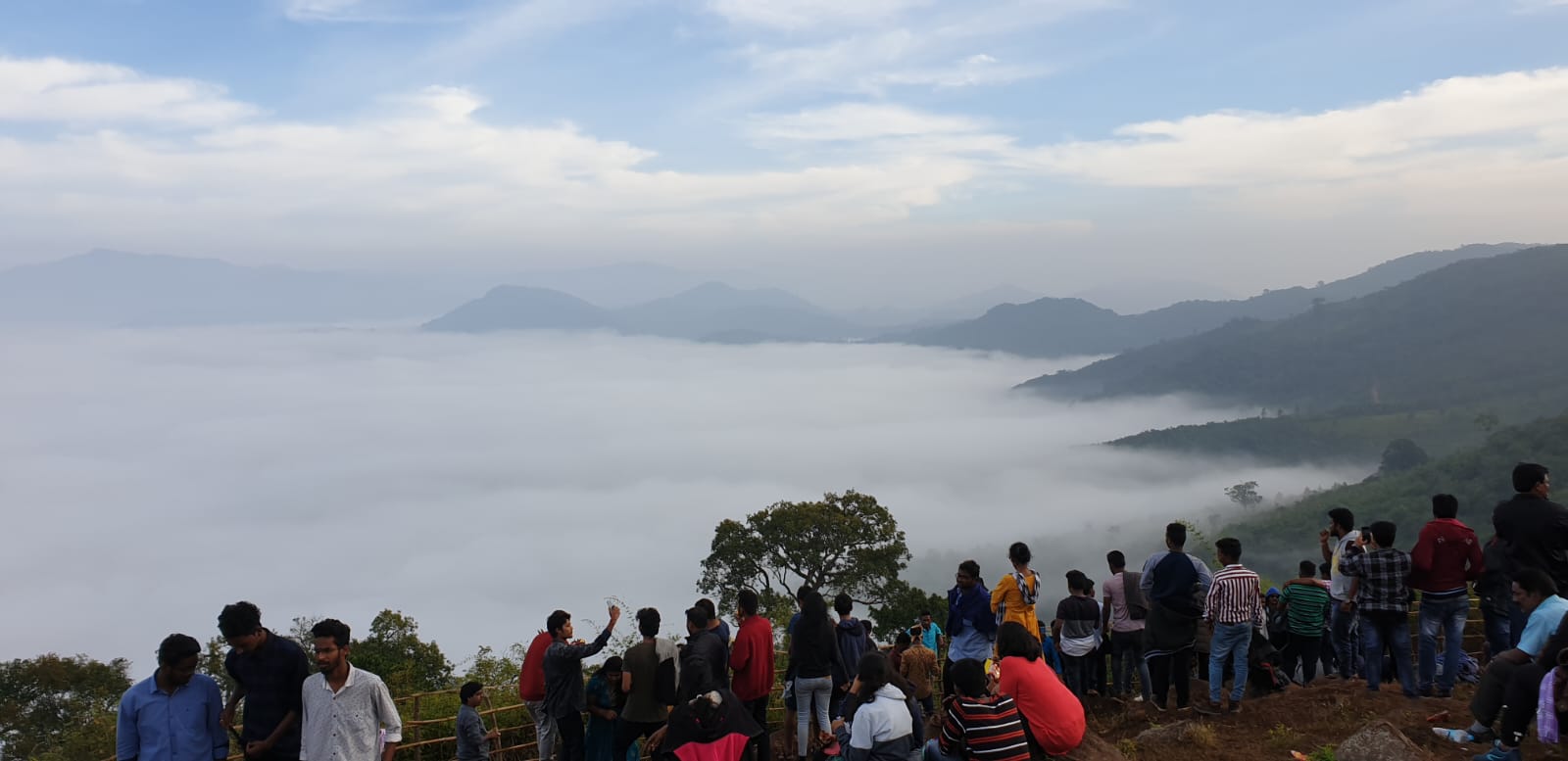 Thajangi Reservoir:
Thajangi Reservoir is located 6km from the bus stand and , it is a lake near lambasingi that is surrounded by hills , it is located on the Narsipatnam road and is a must visit place when you have packed for Lambasingi. Even during summer, it has a good nature and peaceful vibes, so visitors enjoy the place due to its climate and scenery.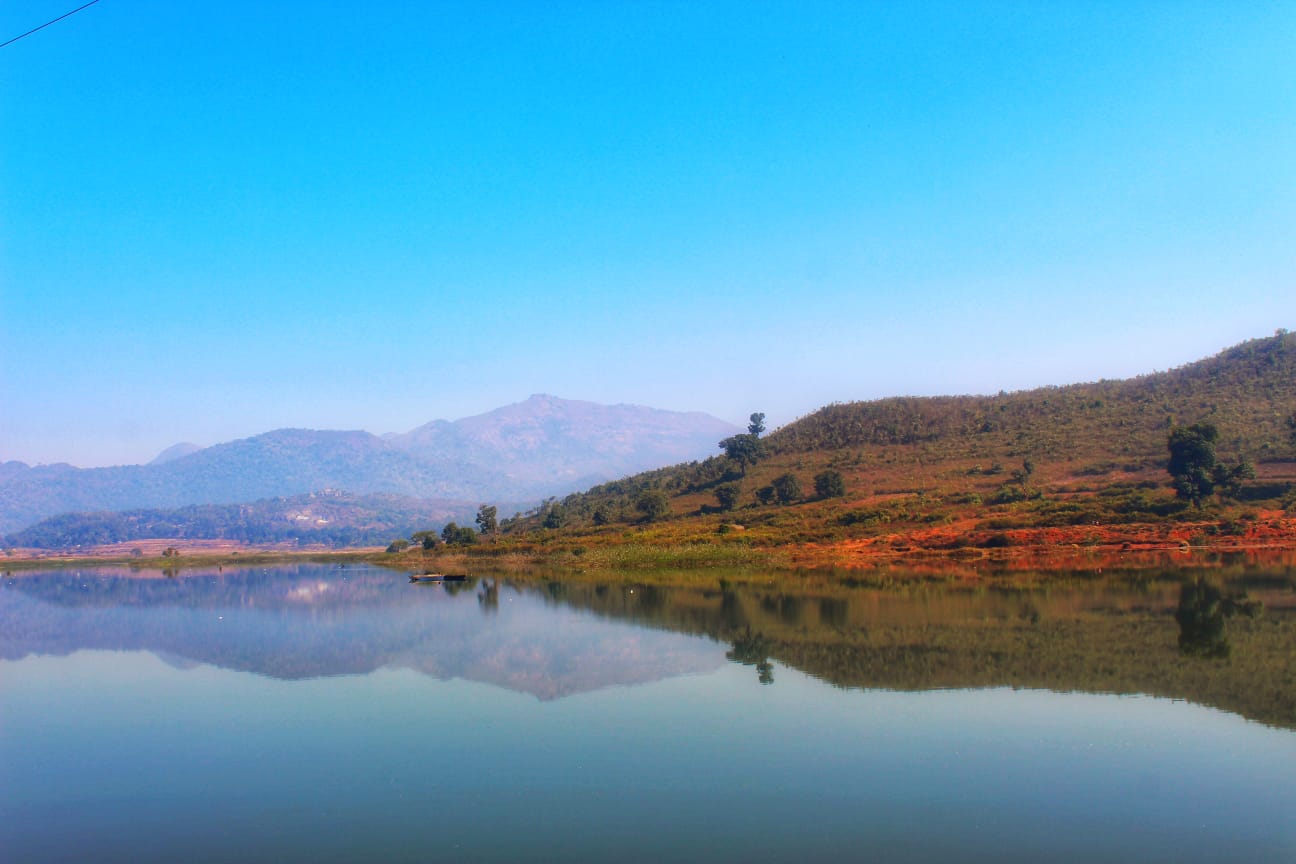 Strawberry Farm:
Visitors are allowed to go inside the farms and pick strawberries in Lambasingi hill station, this is a special attraction for nature lovers. There are several varieties of strawberry plantations in Lambasingi that you can visit for some refreshment during the mornings. These farms are open most of the day and visitors usually visit the farms early in the morning.
Kothapalli Waterfalls:
This is one of the best waterfalls near vizag, It was discovered in 2012 by localites and since then it has been one of the best attractions to visit during your Vizag tour. There are several strawberry vendors selling at very reasonable prices, so you can even purchase them and have a relaxing time near the waterfalls.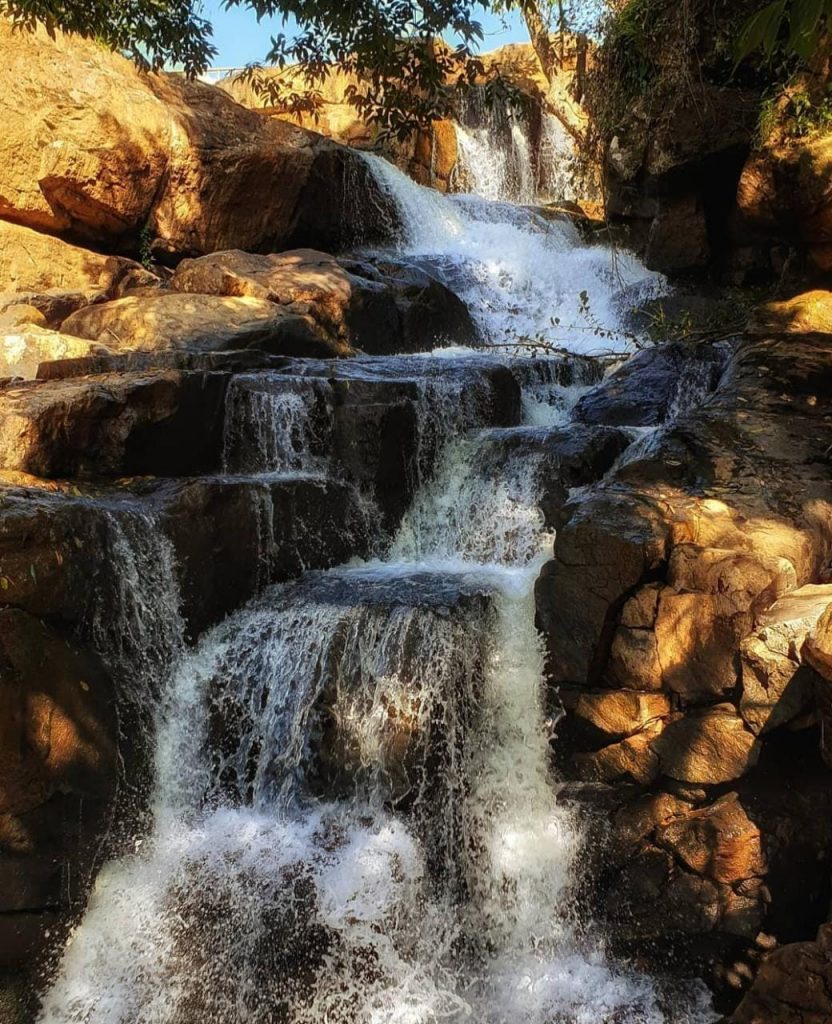 So, these are few places you should not miss at any cost when you plan to visit Lambasingi, apart from these there are also other places that visitors enjoy to spend time in. If you are visiting the place for a few days trip then you can visit all these places, but in case it is a 2 days or a single day trip. Then you have to keep these above places on top of your list.
Things / Activities to do at Lambasingi:
Visiting and enjoying nature is a different thing, but imagine some adventures being included along with this, at lambasingi you have different activities like Zipline, Boating, Night Camping, Trekking etc. If you are visiting Lambasingi for the first time or have already visited previously, you have to include these activities in your plan to make the trip more exciting and fun.
Trekking:
Though few people prefer visiting the view spot by vehicles, most of the visitors prefer trekking to reach the view point. It is fun and also good physical exercise, usually we should start early in the morning to reach the viewpoint at the right time of  sunrise.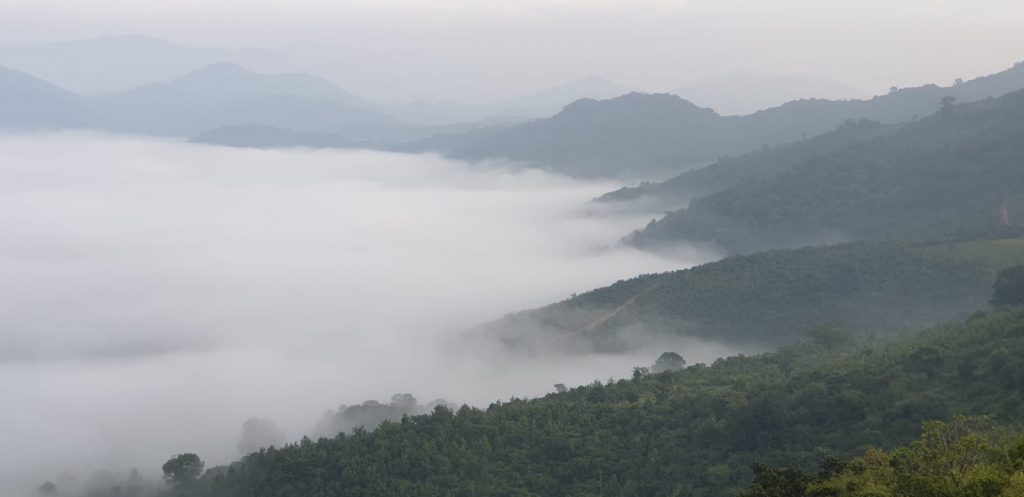 Zipline:
Ziplining is famous in western countries, where people slide down a mountain using a rope. It is fun and adventures as visitors can see the whole place from the top and also find it advantageous at the same time.
Boating:
Who doesn't enjoy boating, not during a summer afternoon but in case you visit Lambasingi during other seasons, boating is a good idea to spend some time enjoying the green surroundings by being in between the beautiful rivers there.
Night Camping:
Night camping is  one of the most common reasons why people visit lambasingi, sitting under the starry sky near the fire and having a good time with friends or family, such a refreshment.  More than half the people that visit Lambasingi stay for the night camping.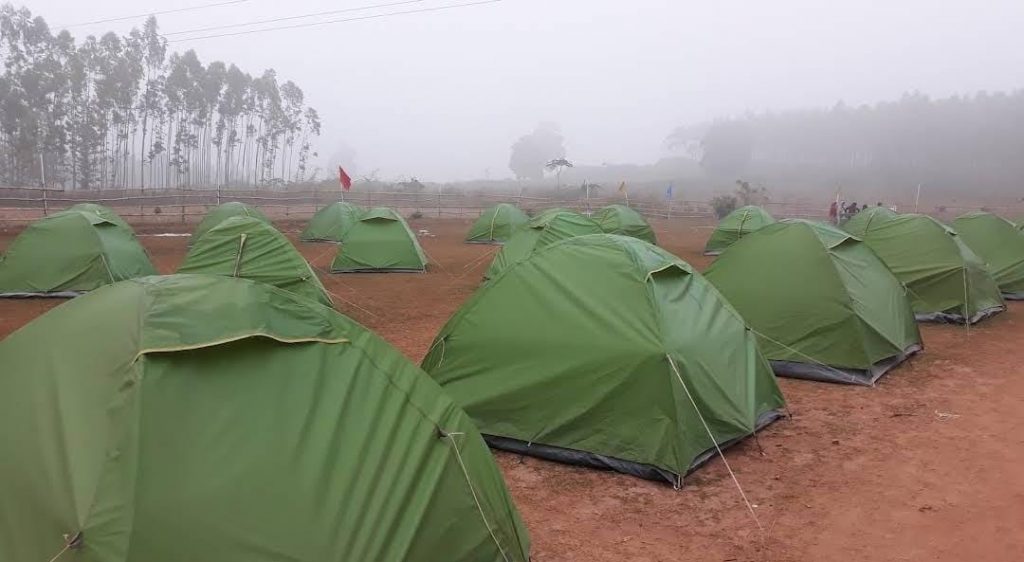 Foods to try in Lambasingi:
Last but not the least, never miss out on these amazing foods that you get in Lambasingi. If you are a food lover, you have to try these at least once during your visit to Lambasingi. The famous food here are 
Bamboo chicken:
They cook the chicken in bamboo sticks, where you get a tint of the bamboo taste. You will love it if you are someone that enjoys spicy foods, because they put all kinds of masala and cook it for a long time for the chicken to have the perfect taste.
Bamboo biryani:
Biryani lovers, this is for you. You might have tasted many kinds of biryani , but if you taste this mouth watering bamboo biryani that you get in Lambasingi, I am sure you would visit again for this biryani.
Grill chicken:
Grilled chicken is the best food to eat during the night camping. You can enjoy the winter nights having the hot and spicy grilled chicken. You can find grilled chicken almost everywhere at lambasingi. It is a famous food that visitors enjoy as a quick snack during the journey, also we can get it at a reasonable price.
Conclusion:
This is all you have to know about Lambasingi. I hope this lambasingi travel guide gives you an idea about what to prioritize while making plans to visit Lambasingi, the Kashmir of Andhra Pradesh. In case you are planning to stay for long then there are other places as well that you can visit(chintapalli, dharakonda, sileru etc), but if it is a short trip, you have to keep these on top of your list during the stay. Let me know in the comments how this blog was helpful to you.