Places to Visit in Gulmarg During Summer: Gulmarg is an excellent place for travellers who love nature, relaxation, natural routes and a bit of adventure. Gulmarg has appeared in many previous films and is a vast hill station that has the power to wow everyone.
In addition, Hill Station is a year-round holiday destination and a popular resort in Jammu and Kashmir. From trout fishing, skiing, cable cars, trekking, 18-hole golf courses, and helicopter rides to horseback riding, Gulmarg is the perfect package to enjoy a relaxing vacation. Want to know what to do in Gulmarg this summer?
Best Places to Visit in Gulmarg During Summer Season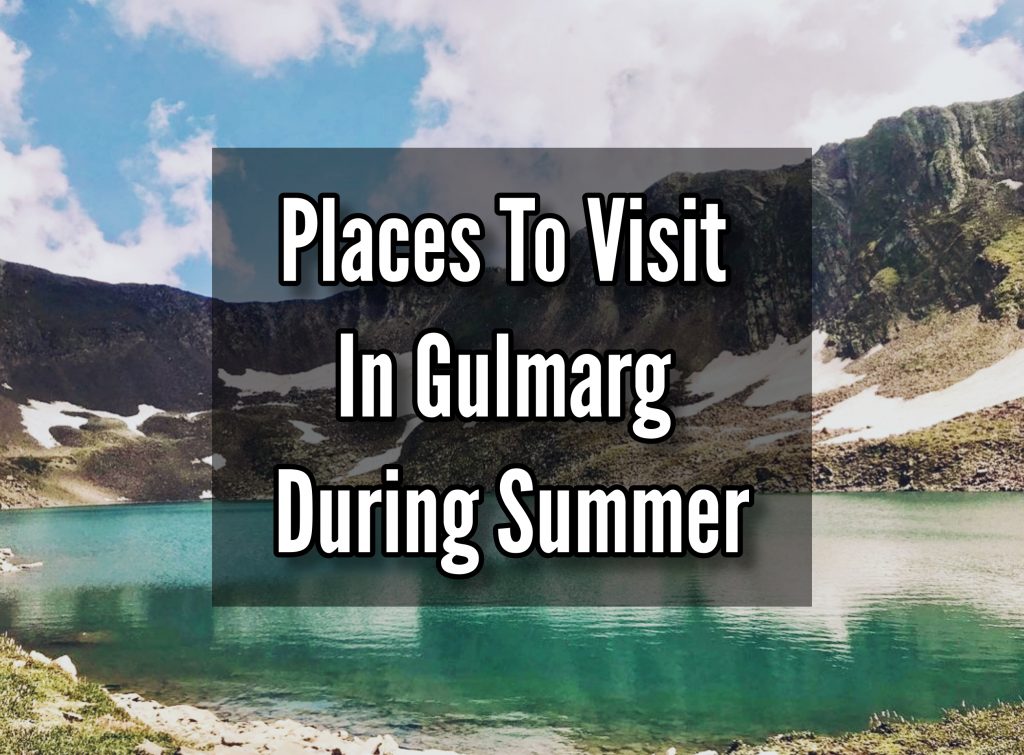 Gulmarg is one of the safest areas in Kashmir. This high-altitude city experiences heavy snowfall during the winter, hindering those who want to reach the lush green trees themselves. However, winter is still great for adventure lovers. In the months from December to March, enjoy snow sports like skiing, snowboarding, etc.
Best Time to Visit Gulmarg – Summer Season
The best time to visit Gulmarg is in the summer months. In summer, Gulmarg is like paradise on earth. The leaves give a pleasant green shade, the sun is bright, and the animals are scattered in the broad trees. March to June is when Gulmarg is truly a land of flowers. This exciting view is perfect for some summer activities in Gulmarg.
Gulmarg Gondola
If you are looking for some of the best places to visit in Gulmarg in Summer, Gulmarg Gondola will always be at the top of this list. Gulmarg has the longest and tallest cable car in Asia, and you can also see some of the world's most famous skiing events in space. Even if you don't have a huge budget, you can still find cheap housing here. The view of the valley is breathtaking, and you will love this place.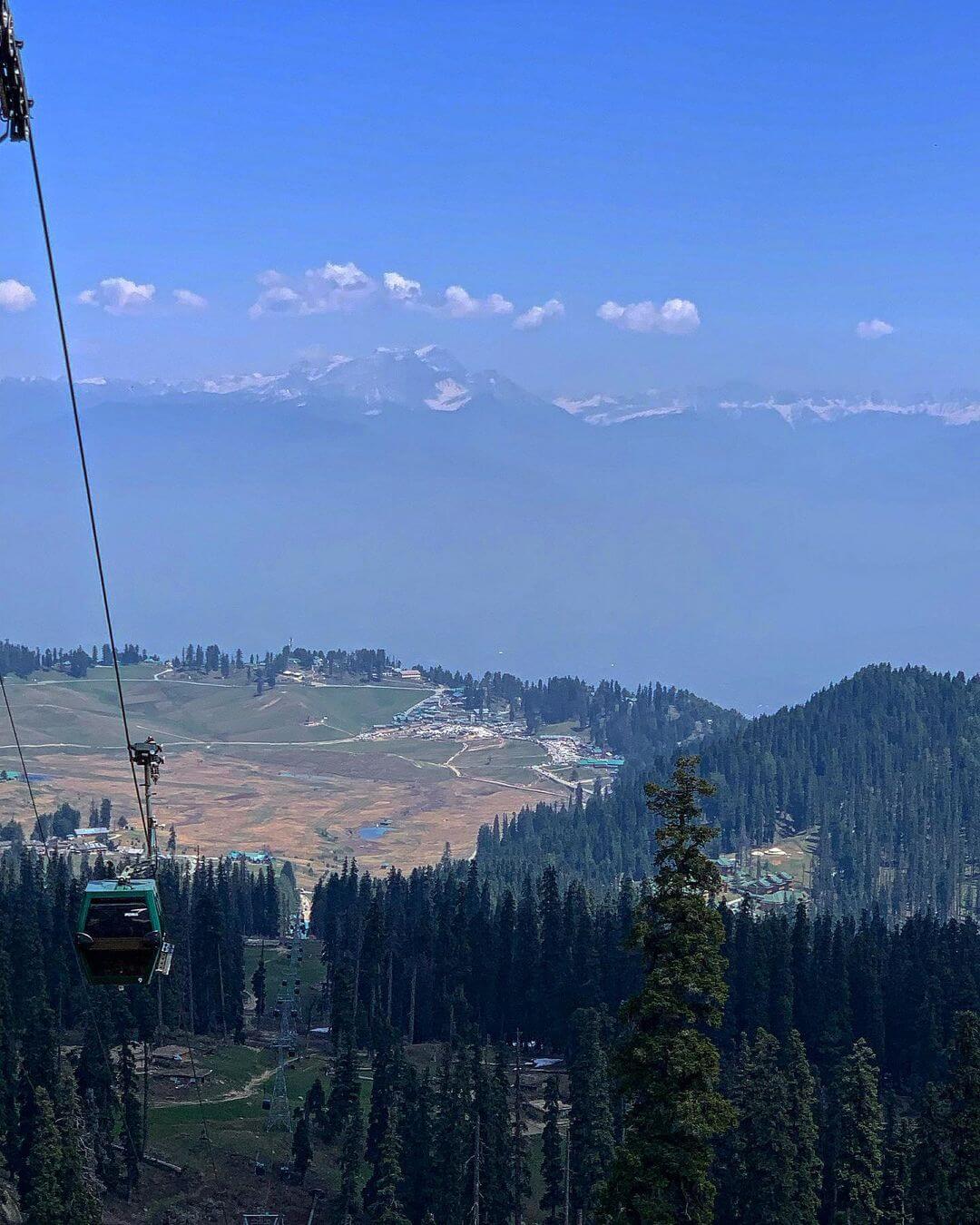 Biosphere Reserve
The Biosphere Reserve covers an area of ​​more than 180 square kilometres and is a widespread habitat for endangered species and other rare species of plants and animals. It is one of the essentials for summer wildlife lovers in Gulmarg. You can see musk deer, snow leopard, and many other exotic birds and animals in this reserve. Rich flora, fauna and many coniferous forests form this popular reservoir. Another popular activity is watching the birds at this hideout during your summer vacation in Gulmarg.
Major species like Pinus Griffithii, Cedrus deodara, Aesculus indica, Abies pindrow and others are available here. The plants you can find here are Sorberia tomentosa, Indigofera Heterantha, and so on, while Dicotyledon mainly covers the area where Rumex is grown.
Alpather Lake
The lake is located just 13 kilometres from Gulmarg and is one of the most popular natural attractions in the area. You can enjoy a picnic or a horse ride, making it one of the best places to visit the Gulmarg during the summer. Consider climbing the hill. It is a fun and exciting activity. The height of this place is 5 feet. It gives you some great views along the way and is great to visit at any time of the year.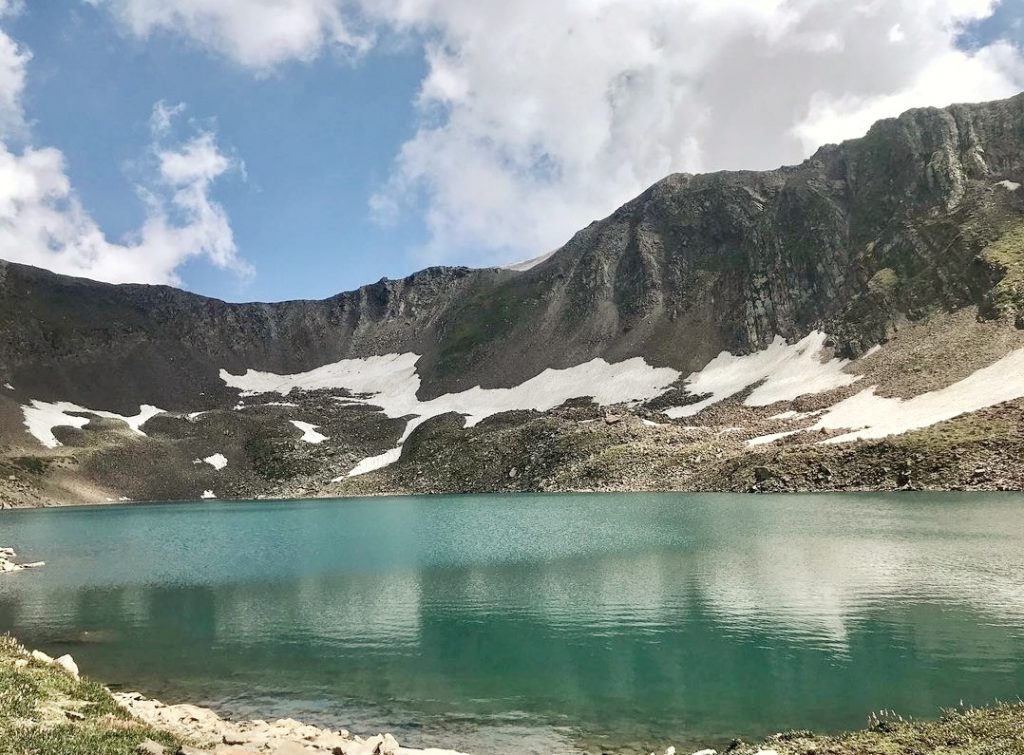 Gulmarg Children's Park
One of the best places to visit in Gulmarg is Children's Park. The park is beautifully designed to keep youngsters happy and busy and enjoy nature's heavenly blessings and beauty. Gulmarg is truly a paradise, and in addition to its natural abundance, it offers many fun activities for everyone, from adults to children. The highest park in the world is a beautiful picnic spot with beautiful backgrounds and photos.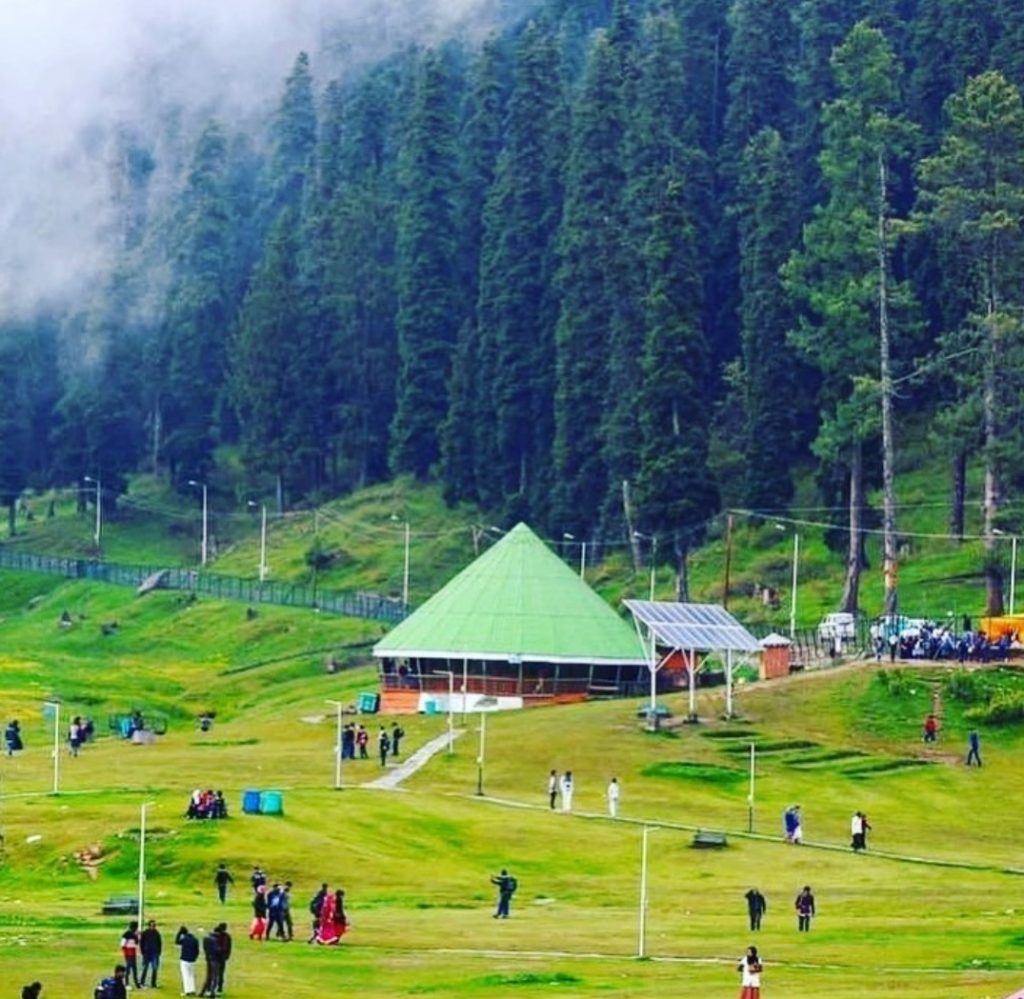 Recreational activities such as horse riding, zorbing, play centre and hot air balloon are other things you can do in this children's park. This artificial lake park on a vast acre of land adds to the beauty of the place. The park has a variety of rides such as toy trains, buggy, car rides and swings that are sure to make your kids happy. There are many types of birds, and you can see Bird Watch and sky-gazing.
Also Check: Least Explored / Offbeat Places To Visit In Jammu & Kashmir
Gulmarg Golf Course
When you are looking for the best places to visit in Gulmarg during the summer, you will also find some of the best golf courses in the world. It has a golf course where you can hone your skills in the beauty of nature. Avoid the scorching heat and have fun in this place. You can go on trips with friends and enjoy playing golf with them. Gulmarg has two more golf courses which are more beautiful and natural.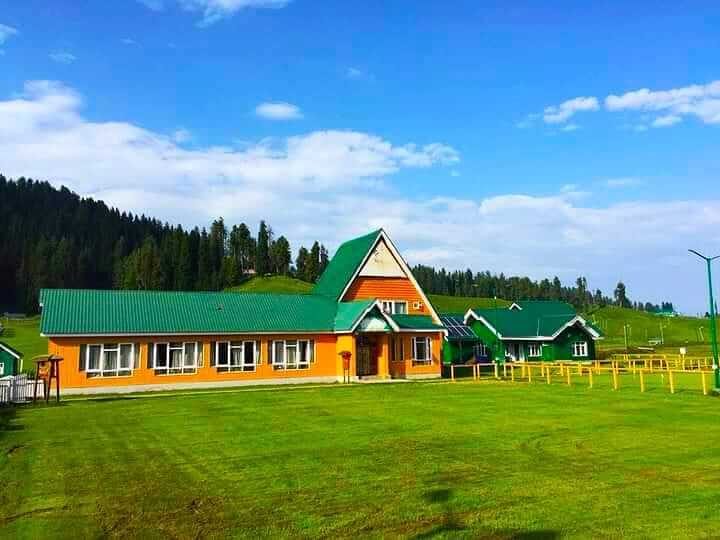 Ferozepur Nallah
It is located between a mountain and a clear water table. It is possible to use the terms of gold to sell the stock to experience the break. That's why they are the best places to visit in Gulmarg in May as you can experience a lot of activity in the air. You can go to the local restaurant to experience the famous local food. You may stay in Mysore for a while, and if you want more than comfort, you can get gold for visiting proud.
The Maharani Temple
In summer, another popular place to visit in Gulmarg is the Maharani Temple, dedicated to the Hindu god Lord Shiva. More than 100 years old, this ancient temple can be seen anywhere in Gulmarg and was built in 1915 by Mohini Bai Sisodia. The wife of the Maharaja of Dogra was Hari Singh, the then Raja of Jammu and Kashmir.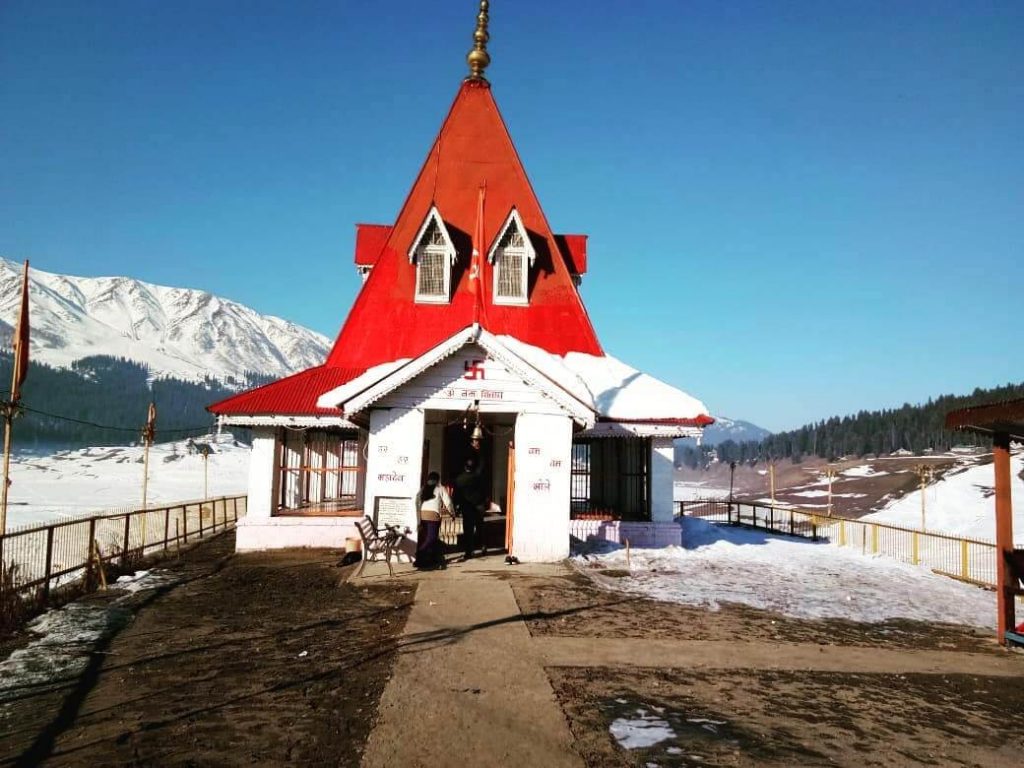 The royal temple is located at the top of the hill and can be reached by walking most of the summer due to the rugged terrain. Another fantastic thing about this temple is that Muslim priests perform all the rituals in the temple, which is a sign of equality of all religions. Most budget hotels are located close to the temple, offering excellent service, warm hospitality and delicious local food.
Time travel is impossible, but you may feel like going back 100 years and exploring this Victorian-style church. St. Mary's Church is one of the best places to visit in Gulmarg in Summer or May, where you can experience the history of this magnificent place. Some powerful British influences here will help you understand more details. It's also recognised for its traditional Christmas celebrations.
Conclusion
Gulmarg is truly a paradise, and everyone should visit it at least once in their life. And to be honest, there are many reasons to go to Gulmarg. It's so beautiful and out of this world; you don't want to go home. Why should you go to Gulmarg, especially in summer, to enjoy the clear skies, warm weather, lush flowers and lush green gardens?