Vizag Tourist Places: Wondering what is so famous in Vizag? If you think it is famous for its large sea shore which is spread across 135kms then you are wrong. There are numerous tourist places in vizag, heritage sites, parks, eateries and much more here. Vizag is  nothing less than a metro city. in this blog, let's see some of very important places to visit in Vizag.
Vizag Tourist Places – Top 15 Popular Attractions in Visakhapatnam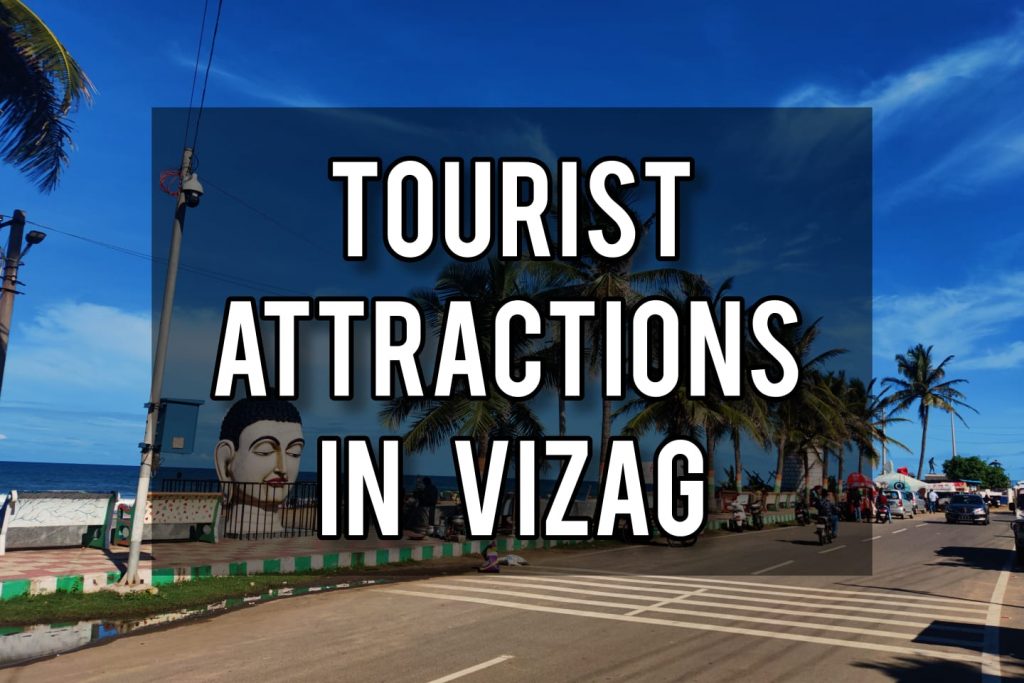 Beaches:

 
There are as many as 14 beaches in Vishakhapatnam with RK beach being the main beach as it is in center of Vizag. There are couple of museums here and a little further there is Rushikonda beach it offers a spectacular view of sea from the resorts. We can book resorts in Rushikonda through APTDC website. There are couple of beaches in and around the same place with a radius of 5-10 kms around Vizag city. You can experience a soothing sunset in any of these beaches and go on for a jog.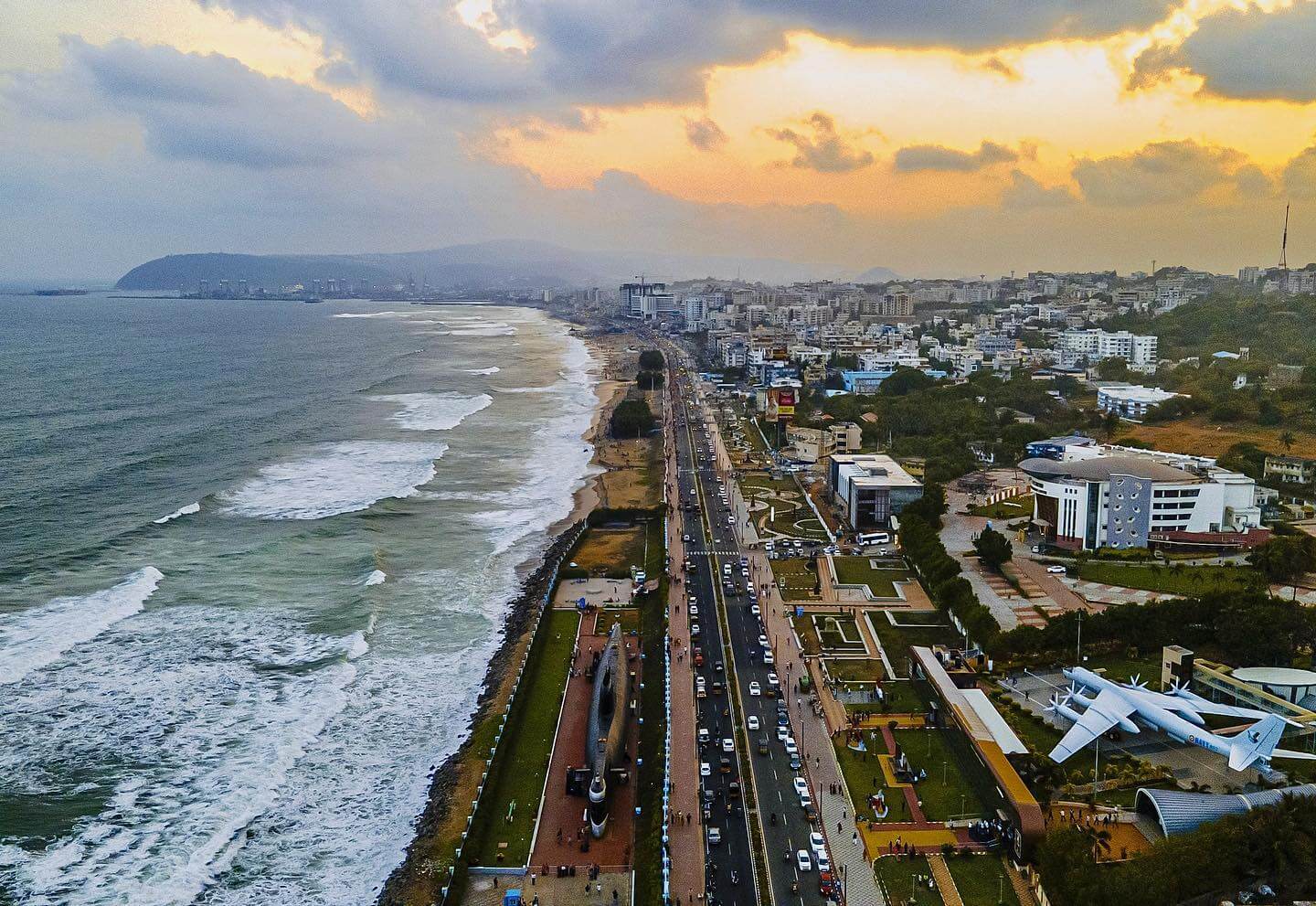 Check out: Must Visit Beaches in Vizag
Kailasagiri hills:

 
This is a small park developed on the hilly area of Vizag, there is a tram line through which we can go there. The timings are from 9 am – 6 pm. The view of vizag from this hilly area is exquisite. There is a huge shiva statue as the name suggests "Kailasagiri" with lush green park and restaurants. There is another walkway from city to Kailasagiri but the beauty of Vizag can be seen only from tram.
Best time to visit is between 4 to 6 as cool evening breeze hits up and we can even see sunsets in Winter season. For more details regarding kailasagiri vizag tourism provided complete information here. Kailasagiri is one of the must places to visit in visakhapatnam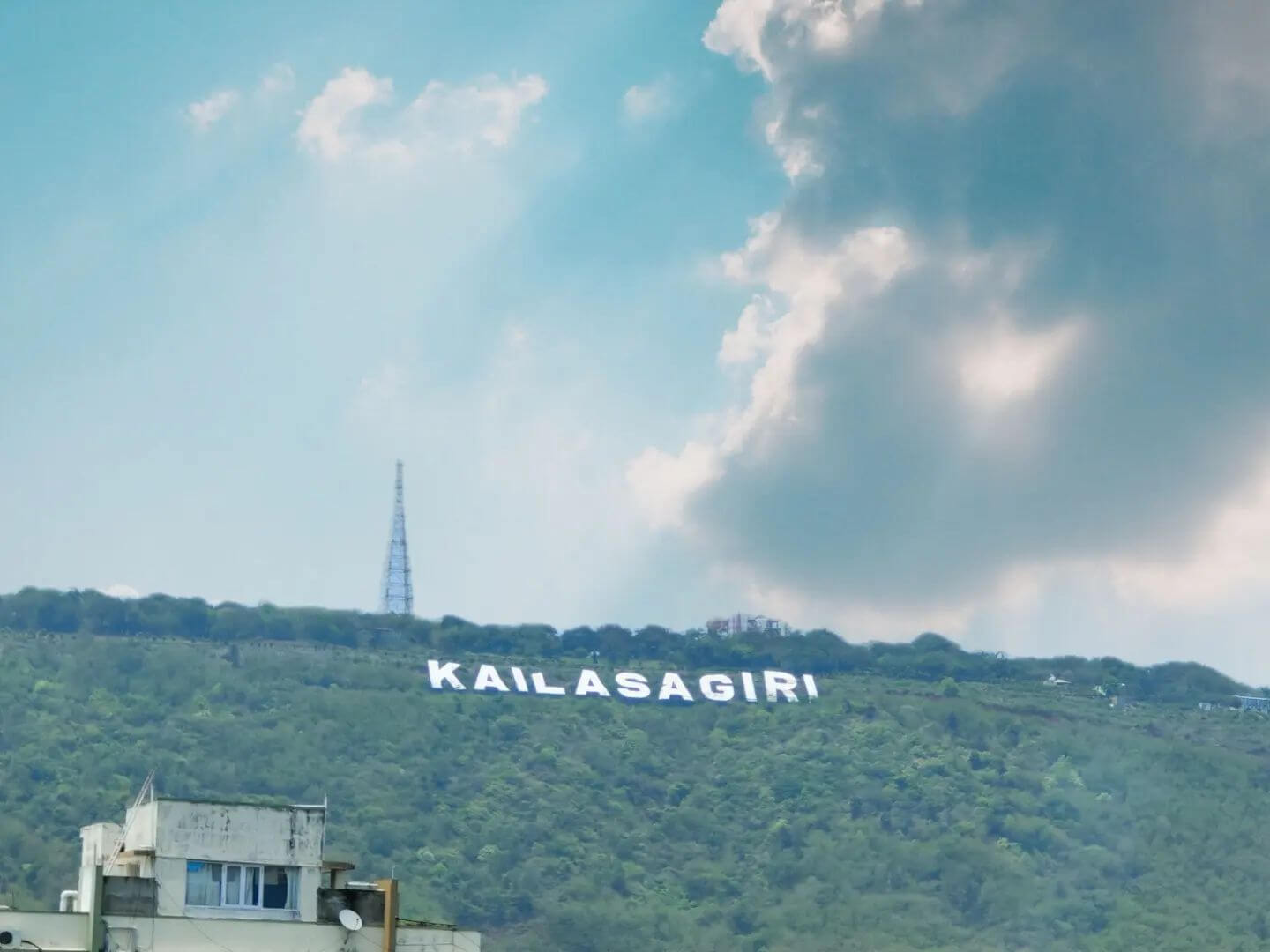 Tenneti park:

 
This is another park exactly opposite to Kailasagiri hills, it is named after renowed politician from vizag Tenneti Vishwanadham. This is oldest parks in Vizag. This also offers a beautiful view of sea from here. It is well known for its movie shootings due to the view it offers, best time to visit is in the mornings and evenings.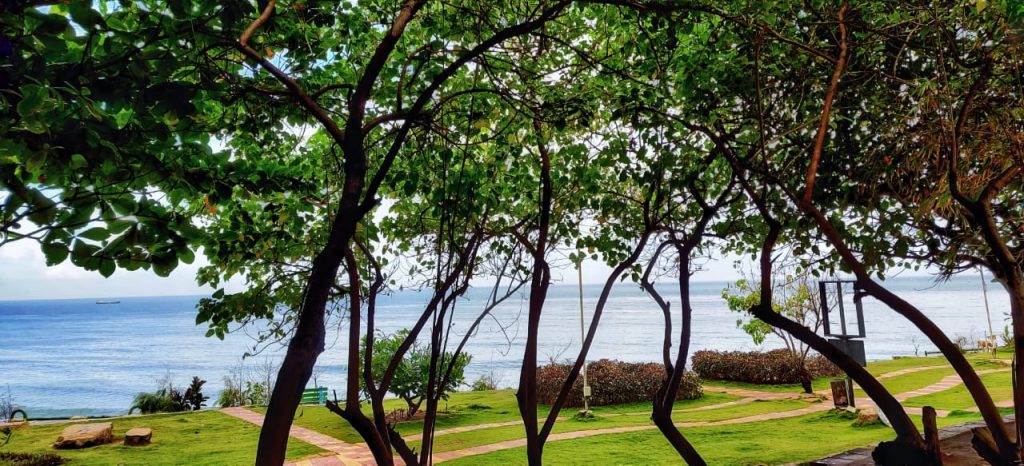 Fish park (Matsya Darshini Aquarium):

 
Fish park has a varierty of fishes in store ranging from Malaysian exotic marine animals along with some from Singapore have found home here. It is very helpful for kids to get to know about aquatic animals. We can also shop some of their own range of sea shell jewellery you can splurge on. Their reasonable prices make them more worthwhile.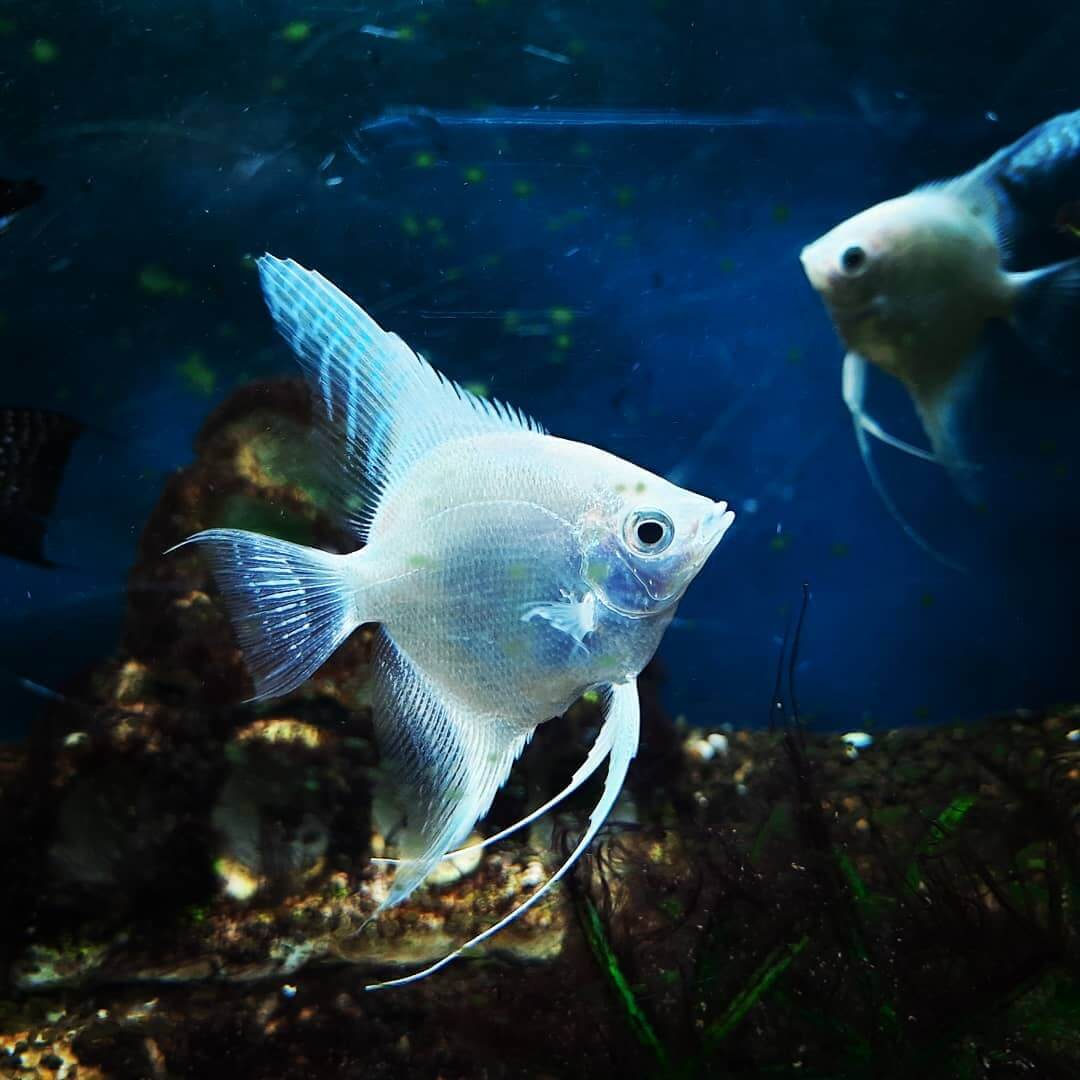 Also Check out : Chitrakote Waterfalls – Niagara Falls of India 
Rama Naidu Studios:

 
It is located on the hill with spread over 9 acres, with fabulous view of blue sea waters. It is one of tourist attractions in the city. One can experience beautiful film sets and all film related stuff when they pay a visit here. One needs to have an own vehicle to visit here and entry cost will be 150 INR.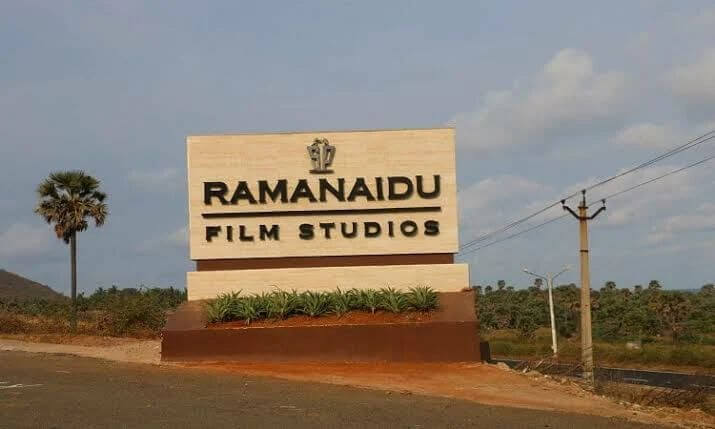 Places to Visit in Vizag – Rushikonda Adventure sports:

 
If you love adventure sports like the way they do in Goa, this is the place for you. Government offers a boat rides and many adventure sports such as scuba diving, jet skiing. It is available at Rushikonda beach during morning hours. 
Waterfalls Near Vizag – Sarugudu Waterfalls 
Indira Gandhi Zoological Park : 
The Indira Gandhi Zoological Park is nothing less than any other zoological parks in the country. Established in 1977, the zoo is one of the best places in Visakhapatnam to visit. 
The Indira Gandhi Zoological Park is on 625 acres of land and another added beauty of the same is the view from the zoo. It is surrounded by the hills on its two sides and Bay of Bengal on the other side to it. Also, the zoo houses several species including tigers, lions, elephants, Panthers, aquatic life and many others. 
The zoo is not just meant for family and children, any one can visit the same and spend some quality time in the lovely environment that resembles so close to the wildlife. 
Red Sand Hills:

 
These are one of kind of hills in whole country, the only place where red sand hills are present is in Rameshwaram. These are recently included into heritage sites. It is near Yarada beach. This is one of must visit places in vizag and hidden places in vizag as it is one of its kind.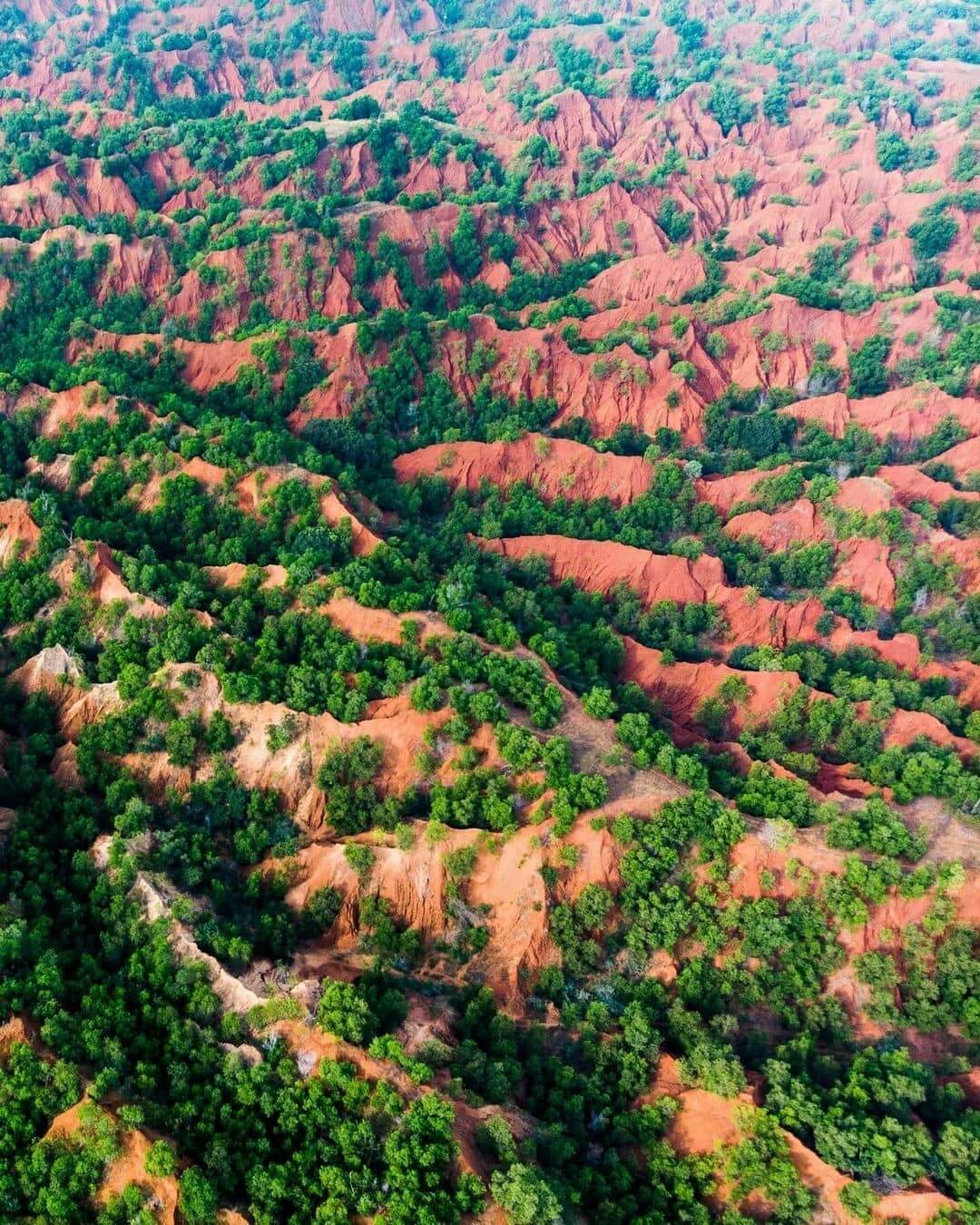 Thotlakonda : 
The Thotlakonda is another beautiful and yet interesting place to hang out with some friends. It is a special place as not many know about its existence. Note that it is a secluded beach spot and is rarely crowded.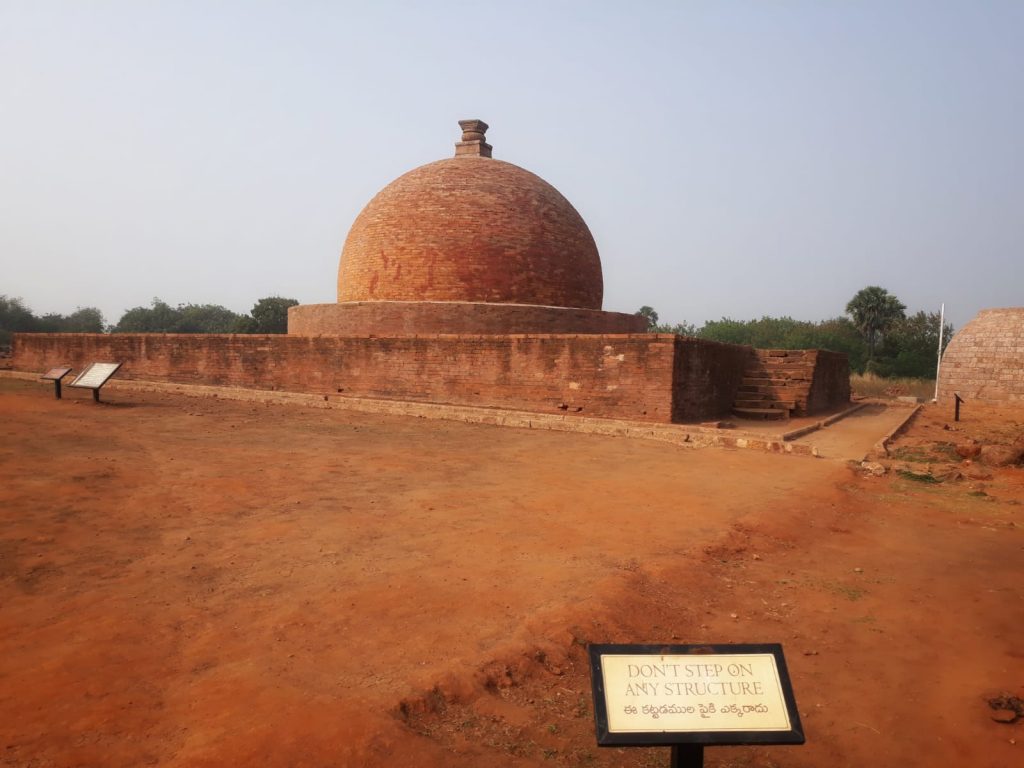 At the Thotlkonda, you can experience some wonderful beauty of the sea , its waves, pleasant weather, rock formations, abandoned huts and many other gorgeous things of nature. We sure, this secluded spot will fill you with some untold calmness and peace. 
Places to visit near vizag for 3 days Trip Plan
Borra Caves:

 
It is located outskirts of vizag far away from city at a level of 2300mts above sea level. It is illuminated with many colorful lights, these are limestone caves with calcium deposits and one of deepest caves in India. It is very beautiful and aesthetic inside the caves making it worthy for your Instagram pictures. Many films have done their shooting here. Best time to travel here is November – December. Modes of transport is from road and rail. You need to have own vehicle if you wan to reach here.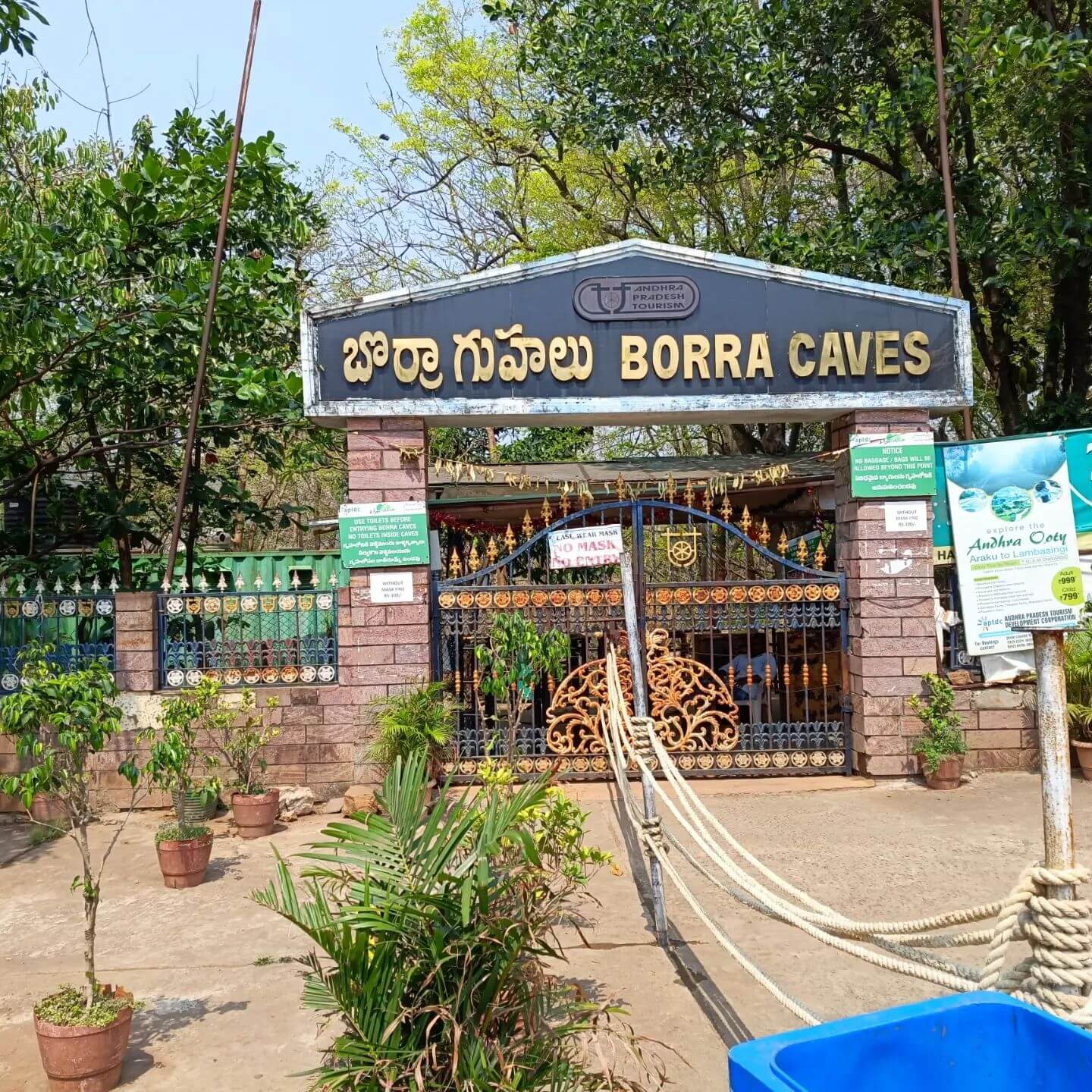 Ananthagiri Hills:

 
Ananthagiri is a beautiful hill station which is on the way to Araku. It has wide range of tea and coffee plantation. It has rich lush of green Eastern ghats. Many localities pay a visit here during summer as a gateway from hot and humid summer. It has numerous waterfalls near its vicinity and we can set up a camp near this hill station. It can be accessed through road from Vizag, you need to have your own transportation.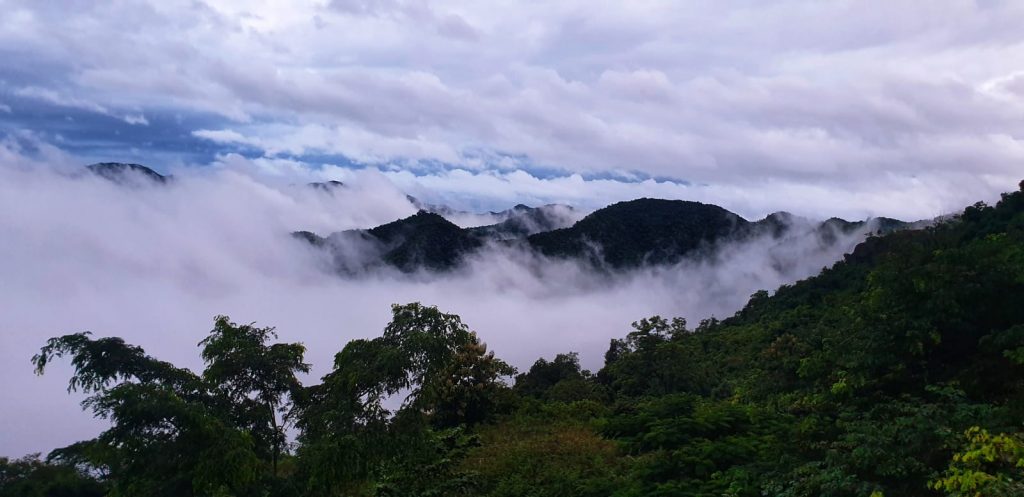 Araku Valley:

  (Places to Visit in vizag for Couples)
Araku is another beautiful hill station in Vizag. It is around 90kms from Vishakapatnam. It is perfect place for your long drives from Vizag with scenic locations and lush green through out the journey. It has tribal museum and Coffee museum where you can experience and shop the items from tribal people.
Also Check : Lambasingi Tourist Attractions
It also has numerous waterfalls and many view points of the dense forest. APTDC also offers a package for the tourists which has various cultural programs and treks. There is another tourism park called 'Jungle bells. If you are looking for a weekend getaway this place is for you.
Vanjangi Hill Point – Recent Popular Attraction
It is another hill station from Vizag at a distance of 125kms, mostly famous for sunrise. It also has a small trek as it is not suitable for off roading. The trek lasts for about 8kms. It has some breathtaking visual of sunrise and clouds making it worth the trek you have. It can be accessed through road only. You can visit near by places near Paderu after you experience this soothing sunrise.Most suitable time is from November to January.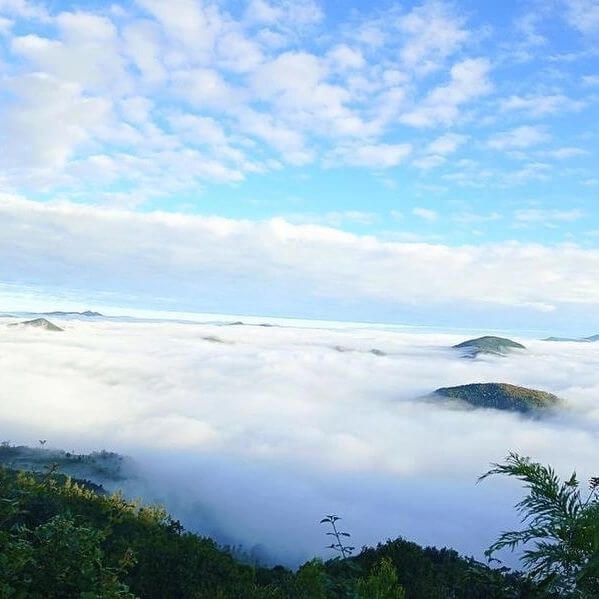 Conclusion :
We say that Visakhapatnam is a package of natural wonders including beaches, waterfalls, hills and many more. And the human touch made them even more beautiful and accessible. A trip or a tour to the city will be fruitful and also you can discover a lot more about the Mother Nature.
If you are a nature lover and wishes to spend time close to the same, then a trip to Visakhapatnam is all you need. Even locals don't hesitate to pay short visits to these places to spend some quality time with their loved ones.
All we say is just pack your stuff and head to Vizag Tourist Places for some serene & gorgeous vacation. Also, remember the trip will be budget friendly if you can plan it well. Start exploring the city and make unforgettable memories and friends for lifetime.  
FAQs
What are the top attractions in Visakhapatnam?
Vizag Tourist Places offers fantastic sights for any kind of traveller. It is a coastal city, located in the Indian state of Andhra Pradesh. The city has a rich culture and history.
One of the top attractions in Visakhapatnam is the Araku Valley. This valley is famous for its lush green tea plantations, tribal villages and wildlife sanctuaries. The village of Araku is known for its natural beauty and scenic views. It has a rich culture with many festivals celebrated throughout the year like Dussehra, Diwali, Sankranthi, etc.
Another top attraction in Visakhapatnam is Simhachalam Temple which was constructed by King Kistappa Nayaka during 16th century AD. This temple complex
Why is Visakhapatnam worth visiting?
Visakhapatnam is a city in India that has a lot to offer. It is the largest city in the Indian state of Andhra Pradesh. The city has many attractions for tourists and locals alike.
The city has a lot of outdoor activities that one can indulge in including water sports, mountain biking, trekking and horse riding. Visakhapatnam also offers a wide variety of cuisine to try out from all over the world.
What are the most popular things to do in Visakhapatnam with children?
Visakhapatnam is a beautiful tourist destination in India. The city has a lot to offer for people of all age groups. There are many historical landmarks and monuments, cultural events and water parks which make it ideal for families with children.
How can I travel within Visakhapatnam?
Visakhapatnam is one of the fastest-growing cities in India, making transportation a challenge. If you are looking to explore the city, you have a few options. You can take a bus or train (unless you want to go to the airport), but these options will cost more than taxis and often take longer. Taxis, Autos & Bike rentals are also available at all hours of the day and night.