Do you love mountains, adventures, nature, snow etc? Come on, who doesn't!! Let me share about this newly discovered hill station near Araku & Vishakhapatnam which has become a tourist attraction recently, I promise you would thank me for this if you visit Vanjangi.
For Vanjangi Tour Package Contact Us Below
Vanjangi Hill Station – Newly Discovered Attraction Near Araku [Travel Guide]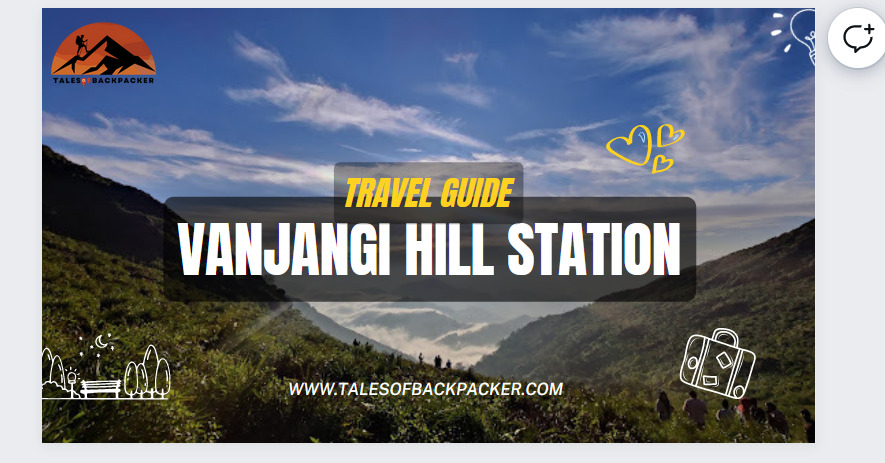 In Visakhapatnam district of Andhra Pradesh, India, is where you can find Vanjangi village. It is 8 kilometres from the Paderu sub-district headquarters and 125 kilometres from the Visakhapatnam district headquarters. In this blog I will give a brief insights about this beautiful place and how you can plan your stay here for few days to make your trip more comfortable. Let us see about the trekking , viewpoint, where to stay when you visit Vanajangi and many more.
buttt
Note: Tourists are not allowed to visit vanjangi hills from evening 5:00Pm to 3:00am in the morning. If anyone planning to visit, plan accordingly.
Vanjangi Hill Station
Vanjangi, which is 3400 feet above sea level, has become a popular tourist destination because of the magnificent scenery it has to offer. When you arrive at the vantage point early in the morning, scenes of dense clouds floating eternally amid the hills are a sight to behold. The morning, when an orange twilight proudly heralds the sun's coming beyond the cloud cover, is the most fortunate time to visit Vanjangi. Due to the lack of tourist accommodations in the area, many people opt to set up camp in the open spaces.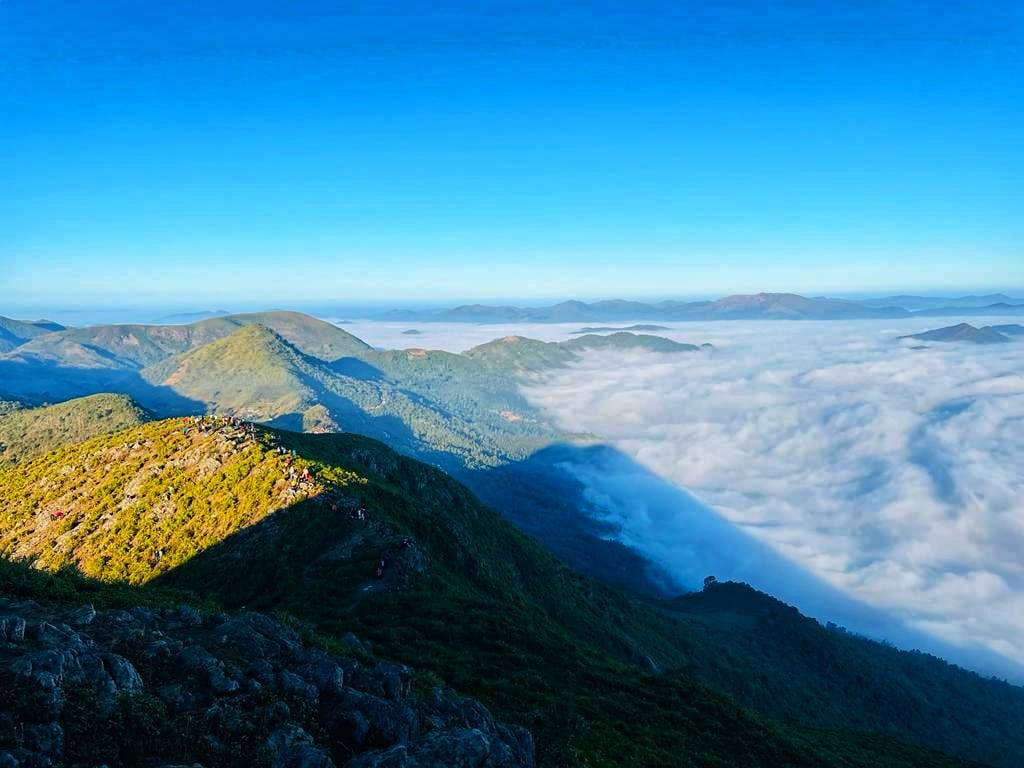 For Vanjangi Tour Package Contact Us Below
Also Check out : Lambasingi Hill Station & Places to Visit 
The name for this recently found hill heaven is Megha Samudram, meaning the Ocean of Clouds. And the name seems appropriate given that visitors have never witnessed such a collection of clouds at such great heights, every lovely morning. The golden light colouring the cloud cover as it floats eternally is a sight not to be missed. People usually prefer setting up a camp though there is enough accommodation, as they enjoy  the fire camps in the cold weather, to have fun as a group with friends or family. Also there are many adventurous you can try at Vanjangi.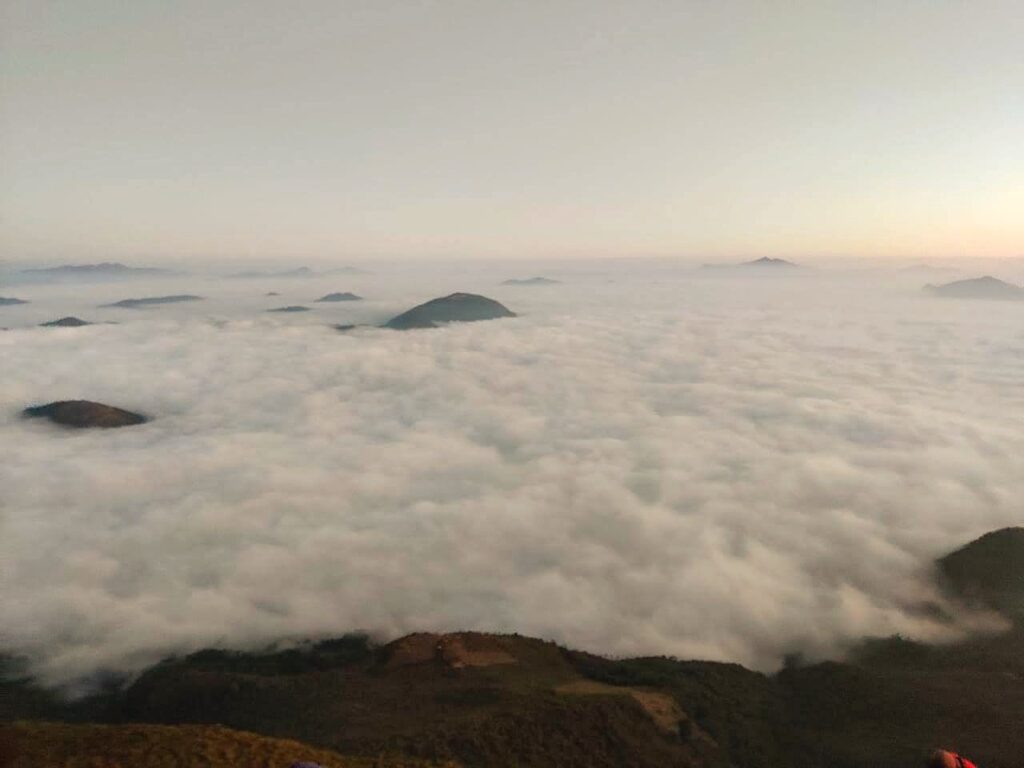 Best time to Visit Vanjangi:
The best time to visit Vanjangi is during the winters. Due to its climate and the foggy surrounding, the place is mostly visited during the November to February. Even during summer it is filled with greenery around and beautiful mountains. It is an all time trip for people who love short trips. 
Check Out:  Most Popular Beaches in Vizag
Vanjangi View Point Trekking:
Before you reach the viewpoint there will be a 20 mins trek to the top of the mountain, if you are someone who enjoys nature the this trek is totally worth it, you will be surrounded by dense trees and they is one way you need to climb up the mountain, the view that surrounds the path is complete greenery and you would love the trek.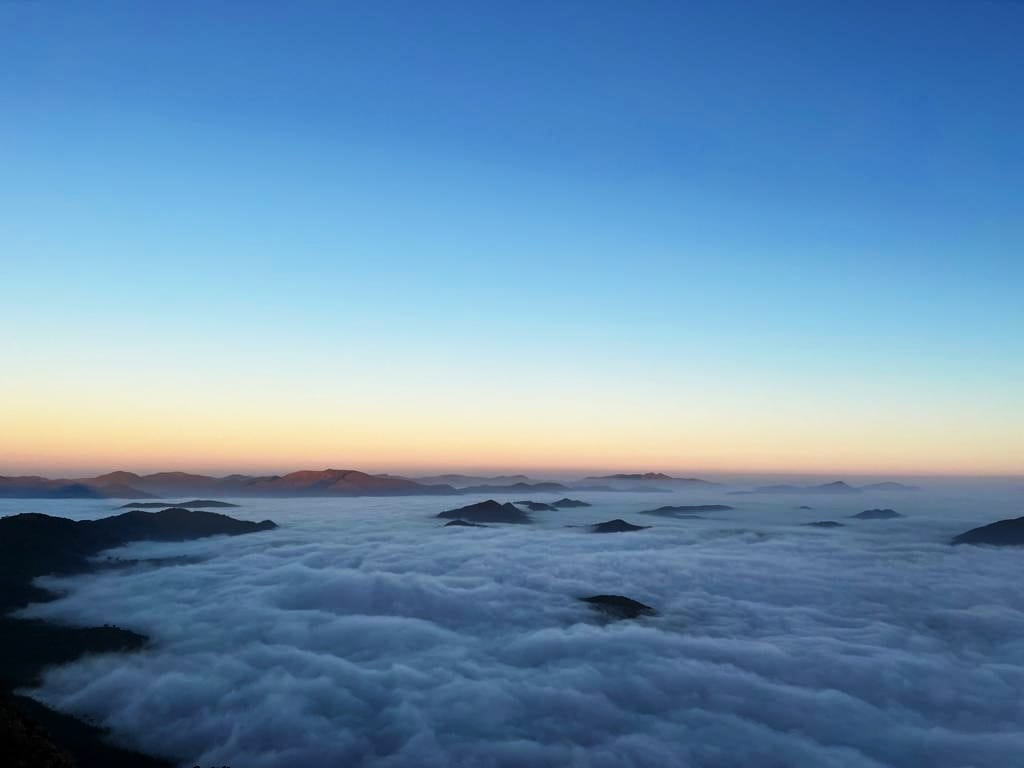 After few minutes you will reach the top of the mountain from where you can find the dense clouds and the view covered with fog and mountains around. Many visitors try to get to the top of mountain by vehicle , though it is permitted you will not get to experience the actual beauty of the viewpoint by going on vehicle, as it is just a 20 mins trek , I would advice you to enjoy the scenery and live the moment by trekking to the view point.
Visitors can go on a 6 km long motorable road after arriving at Paderu. You will then need to walk for roughly an hour to reach the Vanjangi view point because the route is impractical for transit by motor vehicles after that.
Where to Stay At Vanjangi
There are many hotels nearby Paderu, that provide accommodation to the visitors. The prices are reasonable and most hotels also provide good food during the stay. If you are planning to stay with family or alone then i suggest you the hotel stays in & near paderu.
But, in case you are planning with your friend I would suggest you to try the fire camping because it is so much fun that staying in the Camping Tent near view point. Star gazing in the winter night and chitchat with friends, you would never want to miss that experience and Vanjangi is the best place within the budget to experience this. 
Conclusion:
This is all you need to know before you plan your trip to Vanjangi Hill Station.  For people staying in and around Visakhapatnam it is a very accessible place to spend your weekends here. Also, many people who stay few kilometres away plan to visit this place as an escape form the routine. With good facilities and accommodations available near Vanjangi, it is slowly attracting more visitors.
Also, with increase in visitors, more adventurous activities and hotels are opening which is bringing more fame to this place. Let me know in case you need more information about this place, if you have already visited Vanjangi, share your experience through comments.