Maredumilli Travel Guide : The Andhra Pradesh state's Maredumilli village is situated in the East Godavari district. It is located about 200 kilometres from Visakhapatnam, 154 kilometres from Vijayawada, and 85 kilometres from Rajahmundry. Rajahmundry is home to both the closest airport and train station. One escapes the craziness of the concrete jungle in the forest. The Valamuru River flowing through the forest and the tranquil ambience of the year-round verdant forest make it a must-visit location for the city's weary inhabitants.
For Maredumilli Tour Package Contact Us Below
This site is lovely and distinctive in every aspect, and the nights are remarkable with clear skies and brilliant stars. In this blog let us explore different viewpoints and attractions in and around maredumilli, how to visit and when to visit maredumilli, different kinds of resorts and the budget to visit maredumilli. Stick to the blog till the end to know all the information you need to plan your trip to maredumilli.
Maredumilli Forest Tourist Places, Best Time To Visit, Resorts, Things To Do & Travel Guide
About Maredumilli Village: 
The Maredumilli Forests in the East Godavari District, which are a part of the Eastern Ghats, have a rich biodiversity and semi-evergreen forests with undulating topography.
On the Maredumilli-Bhadrachalam road, about 4 kilometres from Maredumilli village, is the Maredumilli Community Conservation & Eco Tourism Area. Any tourist will have an exhilarating experience in nature in this area, which has numerous streams flowing over undulating rocks in dense forest.
The Andhra Pradesh Forest Department actively assists the local indigenous Valamuru, Somireddypalem, and Valmeekipeta Vana Samrkshana Samithi tribal tribes in managing the eco-tourism initiative.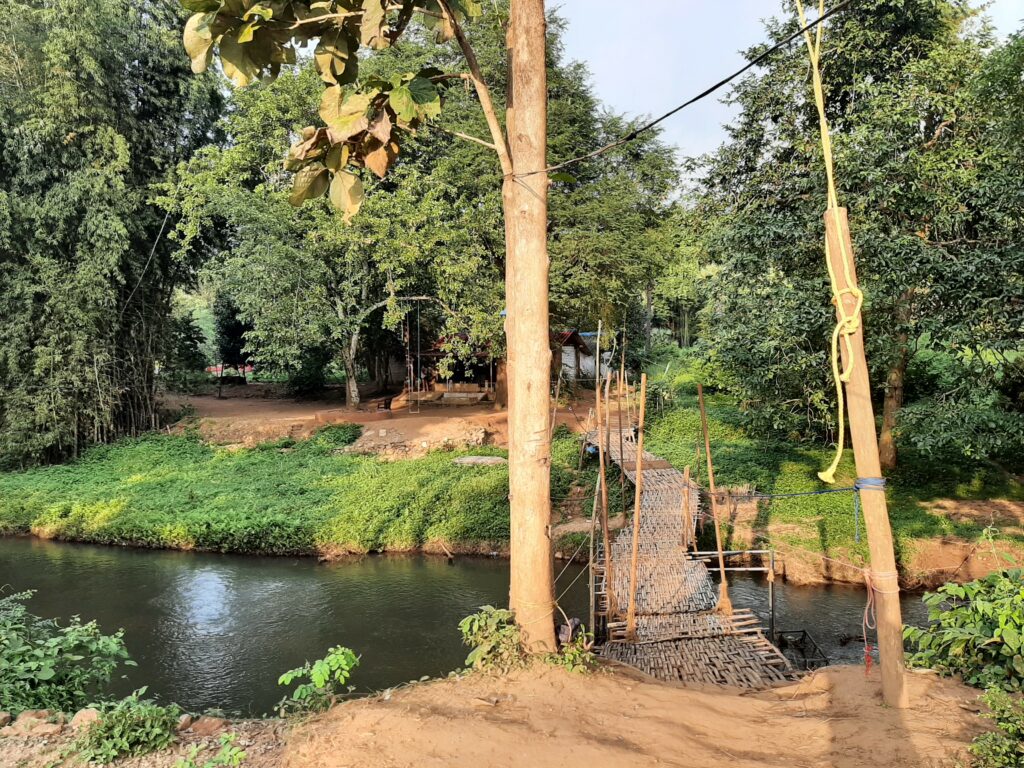 Due to the dedication of the highly motivated community involvement and the prompt financial support from the World Bank-supported Andhra Pradesh Community Forest Management Project, the project was successfully finished in a short amount of time.
Additionally, this gave the native ethnic population a special chance to educate the public about conservation. The Vali-Sugriva Konda, which is thought to have served as the Vali-battleground Sugriva's during the Ramayana era, can be seen from the forest star campsite, which is situated next to the Valamuru river and has a stream flowing on three sides.
For Maredumilli Tour Package Contact Us Below
The visitor is drawn to the legendary tale by the striking variation of the battleground, which includes grassland and is surrounded by trees on other hillocks. Maredumilli Forest Rest House was built in 1914 as a part of tourism development; it is located in Maredumilli Village and has all amenities. Abhayaranya Forest Rest Home is the name of the rest house. Suits are accessible for tourists staying here.
How to Reach Maredumilli:
You can reach Maredumilli by train, flight or by road ( bike, car. )If you are planning to come by train, the nearby station is Kovvur or Godavari (Rajahmundry). There you can rent a bike or car  to roam around in Maredumilli. In case you plan to take a flight, the nearby airport is Rajahmundry. From there it is easy to visit Maredumilli.
Usually local people prefer visiting this place quite often, so they come on your own transport for the weekend. If you are in and around east godavari district, bike or car would be the best option to visit this place. Also, Maredumilli has good bus service that connects it to other significant  cities near to maredumilli village. From its bus terminal, which is situated in the centre of the town, regular buses are accessible.
Best Time to Visit Maredumilli:
The best time of year to visit this town is during the winter, from November to February. With temperatures averaging between 20°C and 25°C, the weather in maredumilli is quite comfortable. People who enjoy cold climates would love to spend their weekend at this place, especially when they are looking for affordable stays. You can also visit Maredumilli during summer as it has a good greenery around.
Places to Visit in Maredumilli :
There are many attractions around, once you reach Maredumilli. Visitors spend a whole weekend visiting all these places. If you are confused about what to prioritize, here are few suggestions
Gudisa Hill Station

Jalatharangini Waterfalls

Amruthadhara Waterfalls

Manyam Viewpoint

Rampa Waterfalls

Sokuleru Vagu Viewpoint

Bhupathipalem Reservoir

Polluru Waterfalls / Mothugudem Falls
Gudisa Hill Station :
Maredumilli and Gudisa are separated by a single stretch of road that is bordered by woods and little streams of water on both sides. It is easy to ride on the road because it is in good condition. Gudisa Hill Ghat Road and another 6 km after pusiwada Village make up the final 12 km, neither of which will be easy.
There are a few steps you must do if you intend to camp in the gudisa in order to enhance your experience. To get a glimpse of the sunset, try to arrive there by 4 PM. Due to its distant location, there are no restaurants or businesses in the area. However, there was a little store before the Gudisa Hill Ghat Road where you could purchase chocolate, cookies, water, cool drinks, and cigarettes.
As there is nothing on top, you must bring your own food and water. Take some firewood from the Maredumilli Market before beginning your journey to Gudisa for the night's fire camp. If you have camping tents, no problem. If not, you may rent tents from the stores in Maredumilli. Try to bring Decathlon tents, though, as local brands don't offer enough shelter from chilly winds when the temperature is so low. Check Out Complete Travel Guide to Gudisa here. 
Jalatharangini Waterfalls :
Jalatharangini is a beautiful waterfall located on Rajahmundry-Bhadrachalam Highway near Maredumilli village of East Godavari district in Andhra Pradesh, 7 km from Maredumilli Bus Stand. It is a seasonal waterfall and one of Maredumilli's must-see attractions. The Jalatharangini Waterfalls are a cascade of flowing water surrounded by rocks and a forest. This waterfall has several levels.
This little waterfall bursts into life during the monsoon and is a nature lover's paradise.
One can take a bath under the falls because the water is so clear. It takes a while to walk the 150 m from the entry point to the falls. The hiking trail is slick and moderately difficult. Local tribes are responsible for maintaining the waterfall, and they do so by constructing steps and laying out an accessible jungle route with side barricade supports. The automobiles have plenty of parking space.
Amruthadhara Waterfalls:
Amruthadhara is a stunning waterfall located on the Rajahmundry-Bhadrachalam Highway close to Maredumilli in Andhra Pradesh's East Godavari district, 15 kilometers from Maredumilli Bus Stand. One of the must-see locations in Maredumilli as part of Vizag tour packages is this seasonal waterfall. In the midst of a forest and cliff-faced rocks, Amruthadhara is formed over a seasonal stream.
This little waterfall bursts into life during the monsoon and is a nature lover's paradise. There are two stages to the waterfall. Although taking a bath in this location is not very comfortable, one can slide. To get to the waterfalls from the entrance, one must go down a steep pathway for a distance of one kilometer. To visit the falls, it will take an hour. The trekking route is difficult and quite slick. Local tribes are responsible for maintaining the waterfall, and they do so by constructing steps and laying out an accessible jungle route with side barricade supports. There is plenty of room for parking the cars.
Manyam Viewpoint:
Manyam Viewpoint, a lookout point on the Rajahmundry – Bhadrachalam Highway close to Maredumilli in Andhra Pradesh's East Godavari district, is located 13 kilometers from Maredumilli Bus Stand. It is one of the top destinations in Maredumilli since it is situated between the waterfalls of Amruthadhara and Jalatarangini. From here, visitors may see the countryside and the stunning valleys of Maredumilli in its entirety.
A platform was created by the tourism department for the guests' convenience. One of the best spots for nature lovers to visit in Maredumilli is Manyam Viewpoint, which has tall rhododendron trees, tall hills, and flowering sub-alpine shrubs and herbs. From this perspective, one can capture some stunning pictures with the background of heavily forested hills.
Check Out: Newly Discovered Hill Station in Andhra Pradesh
Rampa Waterfalls :
Rampa Waterfalls is a magnificent waterfall in Andhra Pradesh's East Godavari district, located 4 km from Rampachodavaram hamlet and 29 kilometers from Maredumilli. It is one of Maredumilli's most visited attractions and one of Andhra Pradesh's top waterfalls. The waterfall, also called Rampachodavaram Falls, cascades down from a height of roughly 50 feet.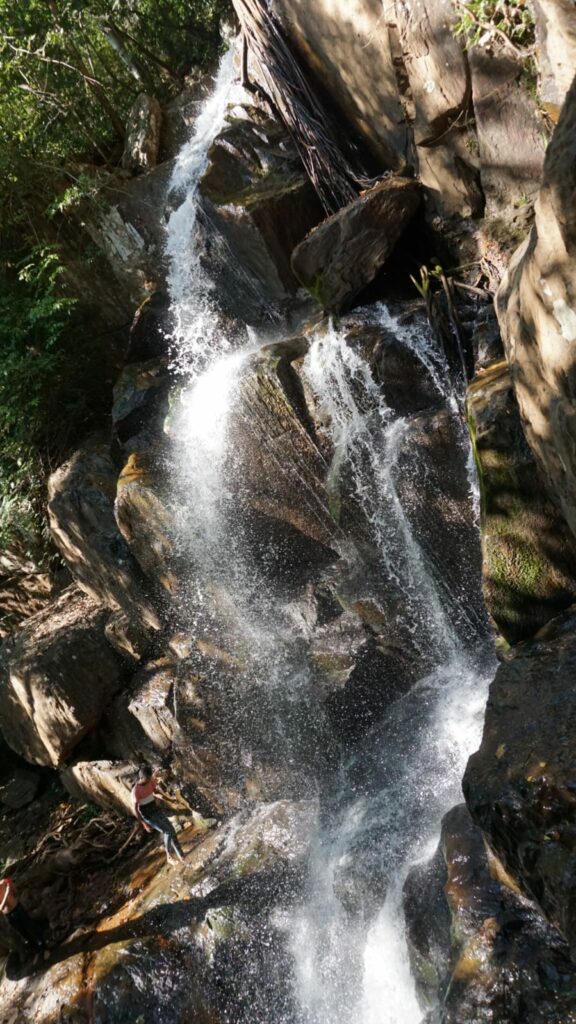 This is Andhra Pradesh's sole coastal fall, and it is located close to the village of Rampachodavaram. It is incredibly reviving to swim in this waterfall that is surrounded by dense vegetation. This waterfall and the one below it have water all year long. The waterfall is tucked away in a thick bush, yet jeeps can get there. It's thrilling to travel through the lush jungle perspective. Local villagers take care of the road and the surroundings leading up to the waterfall.
From the entrance, a short hike leads to the waterfall. The brief hike is made more enjoyable by the running water stream that is to your right as you rise and the numerous minor waterfalls. To get to the main waterfall, it will take 20 minutes of climbing. Near the Rampachodavaram waterfalls, there is an old Shiva shrine called Sri Neelakanteswara. On the day of Shivratri, a dance festival is held here when the well-known tribal dance Vela is performed. The dancers' clothes during this performance are absolutely lovely.
Sokuleru Vagu Viewpoint:
Sokuleru Vagu Perspective is a captivating viewpoint located on Bhadrachalam – Maredumilli Road in the East Godavari region of Andhra Pradesh, 21 kilometers from Chinturu and 30 kilometers from Maredumilli. From here, tourists can see the Sokuleru Vagu flowing through the lush forests and picturesque hills of the Eastern Ghats in its entirety.
The platform was created by the tourism department for the guests' convenience. From this perspective, one can capture some stunning pictures with the background of heavily forested hills.
Bhupathipalem Reservoir:
Bhupathipalem Reservoir is an earthen dam located in Bhupathipalem close to Rampachodavaram town in the East Godavari district of Andhra Pradesh, 4 km from Rampachodavaram Bus Stand and 21 km from Maredumilli.
It is a well-liked tourist destination in Maredumilli. A medium-sized irrigation project called the Bhupathipalem Reservoir Project was built on Seethapalli Vagu, a hill stream and tributary of the Godavari river.
The project's goals are to offer drinking water to 32 villages in the Rampachodavaram & Gangavaram Mandals of the East Godavari district as well as irrigation amenities for an area of 11,526 acres of tribal ayacut. The pine and coniferous trees that surround the reservoir are abundant. A small island and underwater trees can be seen in the reservoir, which has huge mountains in the background. Every bend along the lake offers a unique perspective of the surroundings.
Also Check : Lambasingi Travel Guide & Places to Visit
Visitors can park their cars and use the boating facility. There are only paddle boats here. Since there are no mechanical boats present, the waters are quiet, and the mountains' reflections can be seen as a large natural mirror.
Polluru Waterfalls / Mothugudem Falls:
The captivating Mothugudem waterfalls are located in Polluru village in Chinturu Mandal of Khammam district in Telangana, seven kilometers from Mothugudem, thirty-six kilometers from Chinturu, sixty-five kilometers from Maredumilli, and one hundred and two kilometers from Bhadrachalam.
It is one of the well-liked tourist destinations close to Maredumilli and is also known as Mothugudem Falls. The waterfall, often referred to as Thadikevagu Falls, is located in Bhadrachalam's Lakkavaram forest range. There are multiple streams running in three phases at this lovely waterfall. Visitors from near and far flock there in droves, especially on weekends. A soak at these falls is highly reviving because of the clean water. Avoid getting in the water during the monsoon when the falls are in full flood. A hike through the nearby woodland is another option.
The falls are not directly accessible by public transit. In order to go to this fantastic location, tourists must make their own arrangements. From Bhadrachalam or Maredumilli, take the bus to Mothugudem, and then get off at Chinturu. A mud road leads from the entrance to the falls. There are only extremely limited amenities in the region, so bring food if you go. There isn't any lodging close to the falls. Visitors must check in at the police station with identification because this is an agency area.
Maredumilli Famous – Bamboo Chicken & Bamboo Biryani : 
The most sought-after food nowadays is bamboo chicken, a traditional tribal dish from Maredumilli Agency in East Godavari District, which is also served in multi-cuisine restaurants in Hyderabad and Bangalore. Only bamboo chicken and the neighboring gorgeous streams brought attention to this location.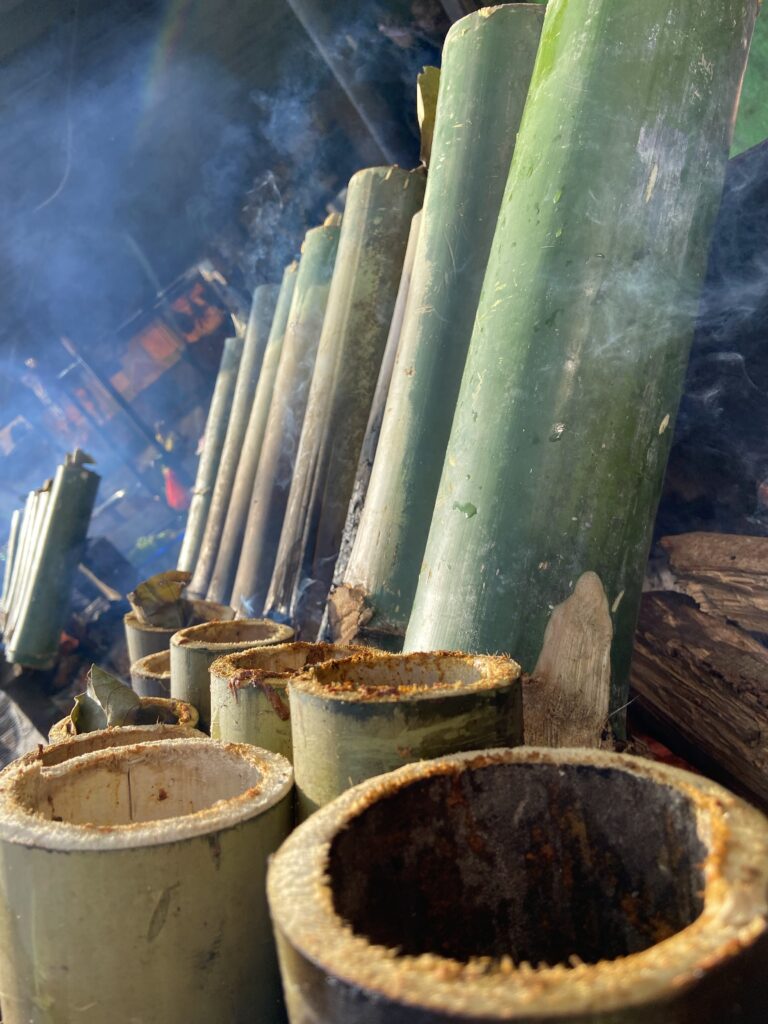 Chicken chunks that have been marinated are stuffed inside bamboo stems to create the unique type of bamboo chicken. The stems are then placed over coals to cook the chicken. The dish is made without the use of any oil. With the help of the moisture in the bamboo, chicken is cooked. Additionally, there are variations like bamboo chutney and bamboo shoot curry.
Even overseas tourists are enjoying the "bamboo chicken," which has become a major favorite with the public.
Maredumilli Resorts & Stays:
There are many places you can consider to stay in Maredumilli, usually people prefer staying in traditional huts that are available at a very reasonable price, but few people also prefer to stay in a fancy places that are available all around maredumilli. All the prices are reasonable as per the facilities. There are many resorts and stays near the viewpoint that are mentioned in the blog. Choose your stay after proper research online.
So there are few places that you should visit without missing, if you are planning to go to maredumilli for the first time. The budget for a trip to maredumilli will not be much. It depends on the kind of trip that you are planning.
If you are looking to stay in a  pricey place with luxury facilities then the budget would be accordingly. But usually visitors do not spend too much here. It is a place where you can find every stay or even the traveling price is so reasonable. So i can say that if you are planning to stay a weekend here at a reasonable budget, it would cost you around 5k including food and everything.
Conclusion:
I hope this blog has helped you to plan your Maredumilli better. I have more information that will benefit you better with this trip, stay updated with my blogs so that you will not miss out on it. In this I have covered all the must go places in maredumilli when you plan your short trip on the weekend. Let me know if you think I missed out on any places. In case you wanna share your experiences in maredumilli, do share it in the comments session.