Arambol beach, Goa:  is one of the most beautiful and must-visit beaches in India. It is located 55 km from Panaji. The laid-back vibes and it's being underrated among the Goa beaches make it one of the most sought destination places for people who crave solitude. This beach is a part of a fisherman's village. It has a different vibe to it considering it used to be a hippie beach back in the day. 
Arambol Beach- Goa's Hippie Paradise! Things to Experience In & Around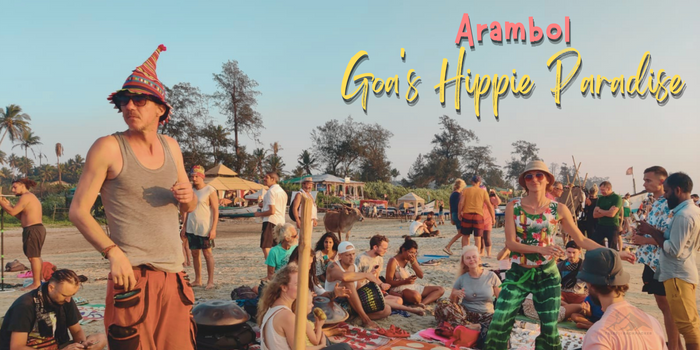 How to reach Arambol beach:
This beach is located at the far north end of Goa. which is 55km far from Panjim.  You can take a cab directly from the Goa international airport which might be a little expensive. There are multiple bus options all around the day if you are on a budget-friendly tour. You need to take a bus from Airport to Panjim then to Mapusa and then to the Arambol bus station. Note that parking is somewhat difficult as the road leading to it is a little bit narrow. If you want paid parking, it is available just 5 min away from here. They will charge you Rs 100 with no time limit.
Best Time to Visit Arambol beach:
Winter season will be the best time to visit Arambol beach. Starting from October to March, you can plan the trip any time in between. This is peak tourist time and the only flip side is it will be crowded.
Check out : Best Places To Visit in GOA
Also, the stays here will get a little bit expensive during this time of the season. If your budget is limited, you can opt for hostels where you will be offered a shared room. If you want to avoid the crowd, you can plan the trip in the monsoon when it will be less crowded. But be aware of the rains which might disrupt your plans. The pleasant atmosphere and cool weather of this place will let you enjoy nature to its fullest. 
If you are looking to attend any festivals here, then plan during the months of January and February. There will be multiple festivals going on here these two months such as the Arambol festival, Arambol world music festival and Tantra festival. 
Things you need to experience at Arambol Beach, Goa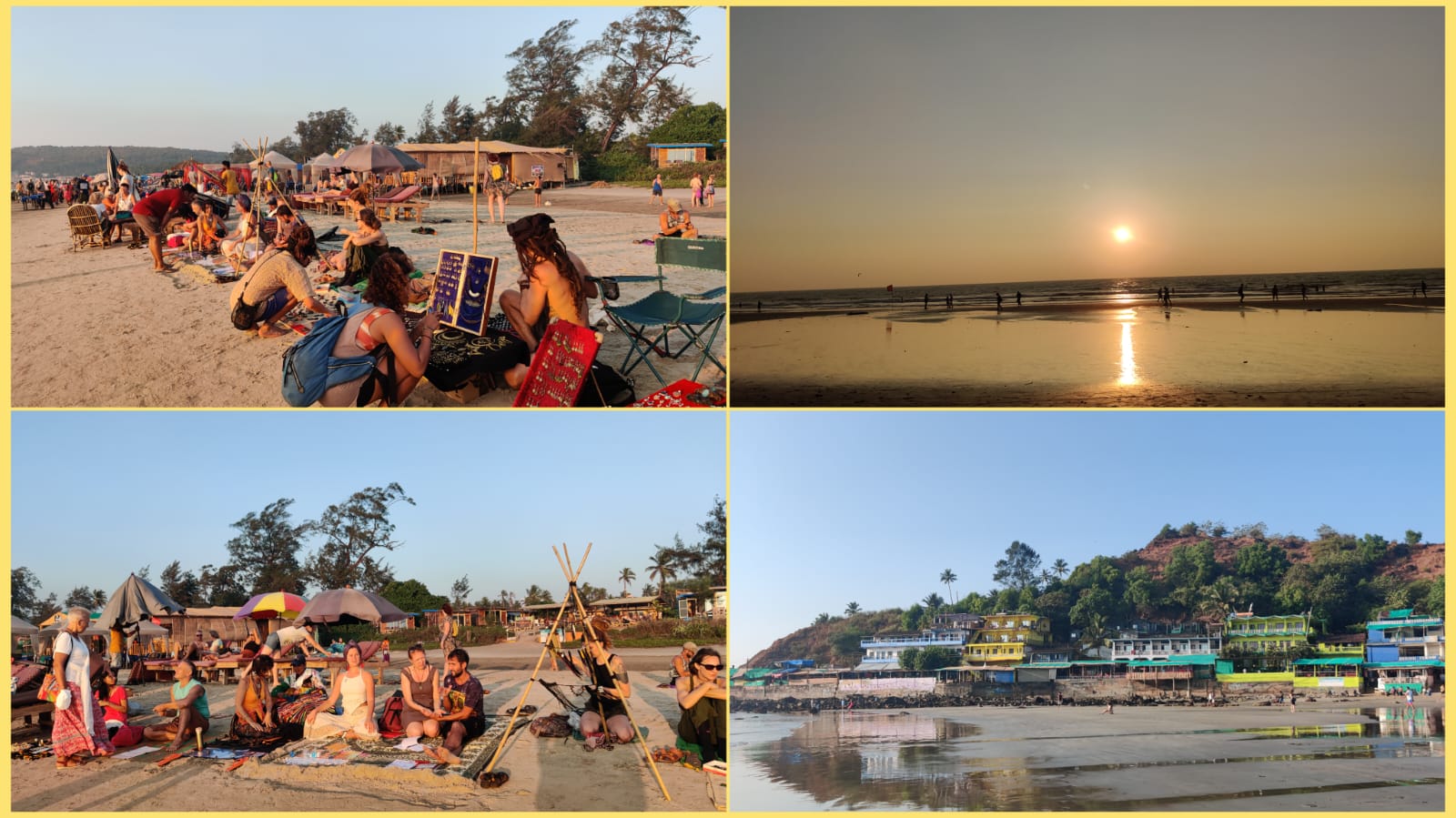 Breath-taking views:
Doesn't matter if the view from the mountain or the beach, the sunset and sunrise views are so exhilarating here. The experience itself is so calm and soothing that everyone who visits Goa should experience it once.
You can walk up to the mountain located nearby if you want to experience the views from the top. The colours of the sky are so breathtaking here that you will remember it for a lifetime for sure. Being an underrated place, this beach is one of the greenest in Goa.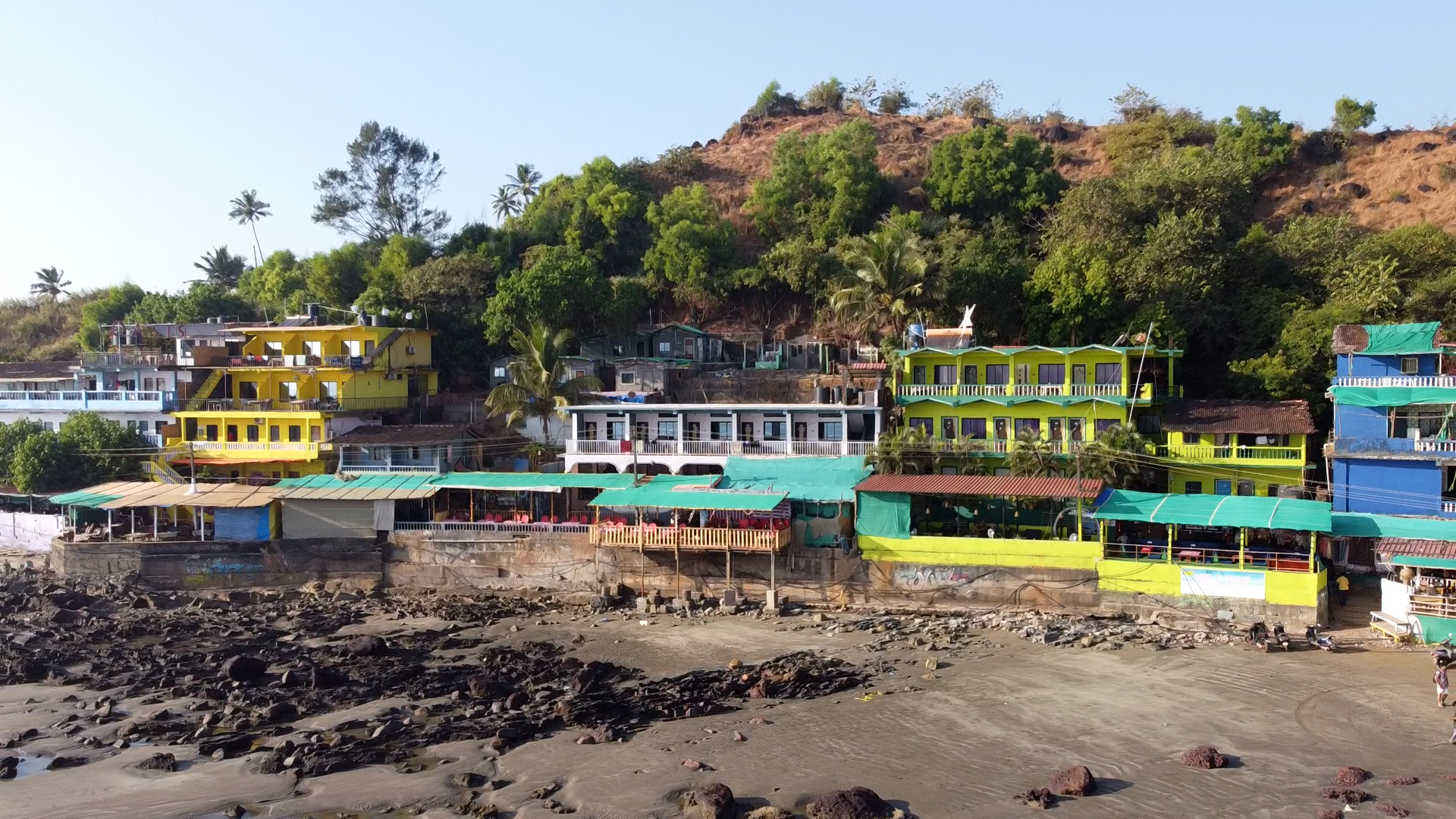 Paliem lake: 
This lake is one of the hidden gems of Goa. Just a 15 min walk from the beach, move towards the north side to visit this lake. This is a sweet water lake that is surrounded by hills on three sides and the ocean on the fourth side. This is a freshwater lake so don't hesitate to take a dip in the lake. 
Yoga Training: 
If you are someone who is inclined towards spirituality and the well-being oneself, you should definitely enrol yourself for Yoga here. There are multiple Yoga training centres here for short-term and long-term as well. 
Russian Market:
During the sunset hours of the day, you will be able to witness the business aspect of this place. The marketplace will take over on the road leading to the beach. To your surprise, this marketplace is not set up by the local people but by mostly Russian tourists and other international travellers who are mostly backpackers.
They sell different things here to fund their travelling journey. You will be able to find everything to shop for here. From jewellery to books, paintings, musical instruments, clothes and accessories, whatever you are looking for, you will find it here. Don't hesitate to test your bargaining skills here.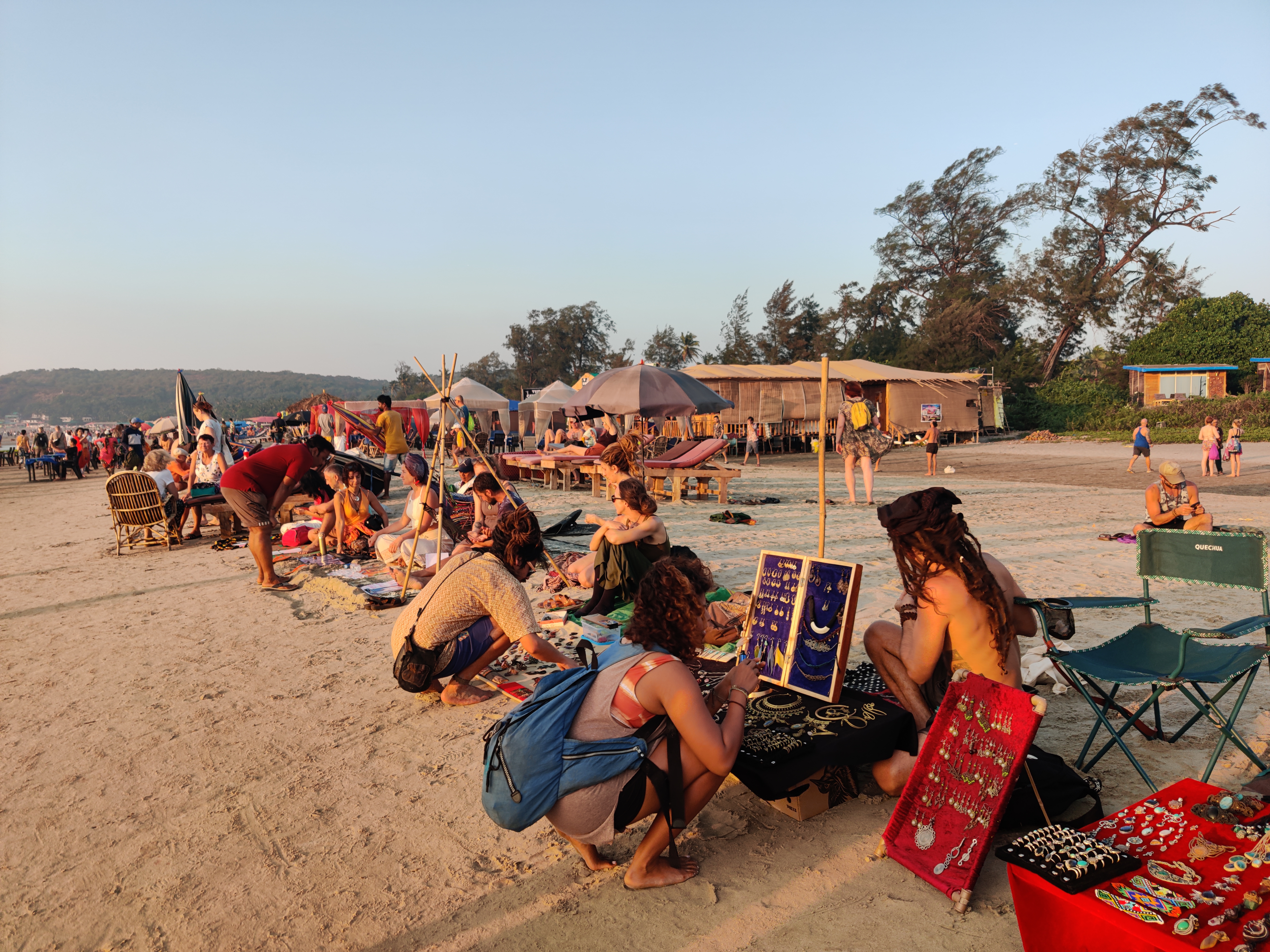 Parasailing: 
If you are someone who loves adventure sports, then you should definitely do parasailing here. With the breathtaking view of the beach, parasailing here is worth every penny. There is a cliff located between the Arombol and Harlam beach for parasailing. It will be mostly for around one hour. If you want to experience the best of this sport, then we will recommend you do it between the months of September and July. 
Fireshow & Jimba Music: 
What is a beach experience in Arombol without some fire show and music? Jimba music is quite famous here. In the evening, almost every shack located here will be offering a fire show. All you need to do is lay back and enjoy some food and drinks.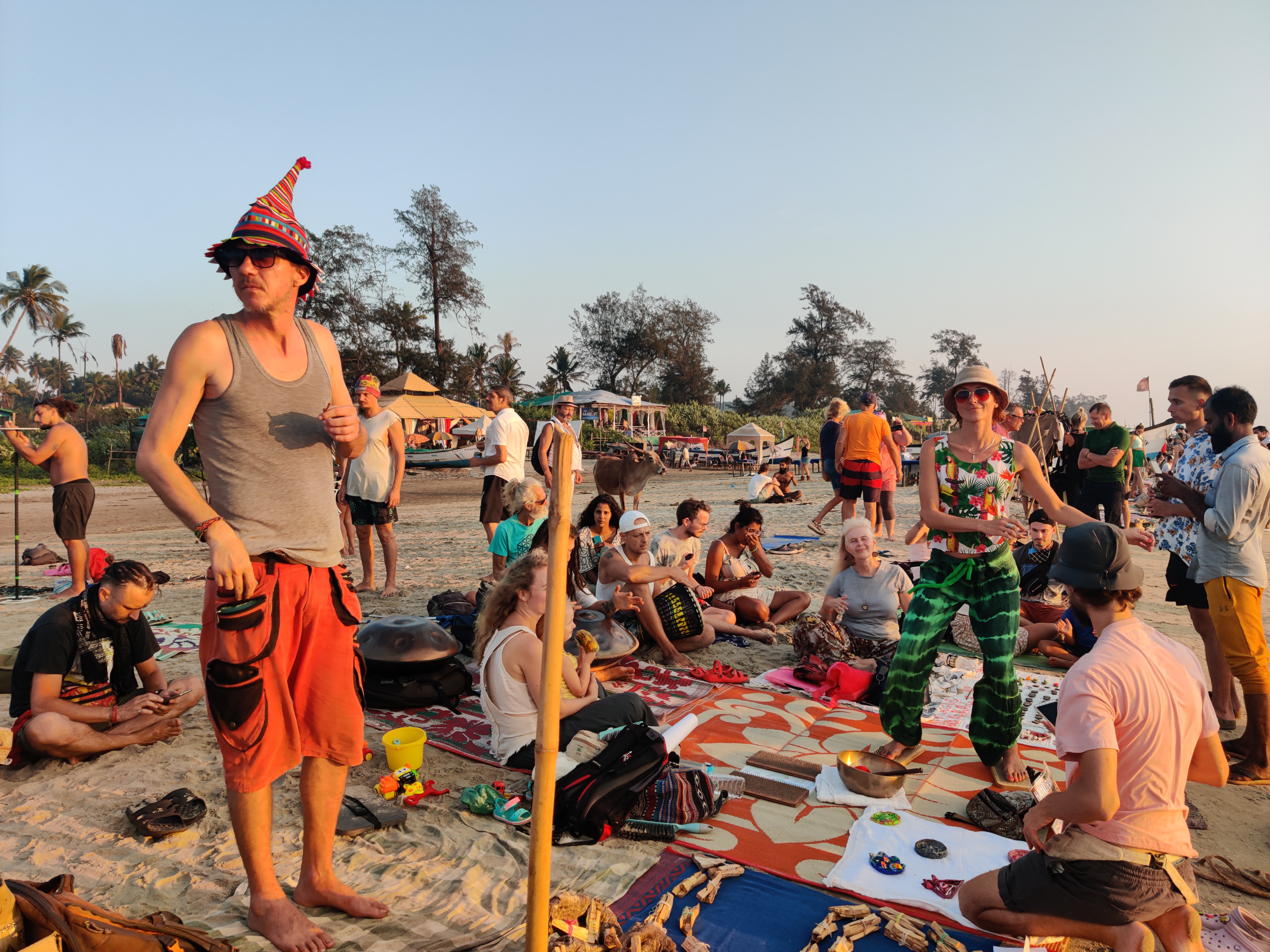 Surfing: 
There are multiple shops offering surfing services here. If you are looking for a recommendation to learn surfing, then we will recommend Surfwala school. This school is established quite a long time ago here. If you are an already experienced surfer, then you can just rent the equipment and surf.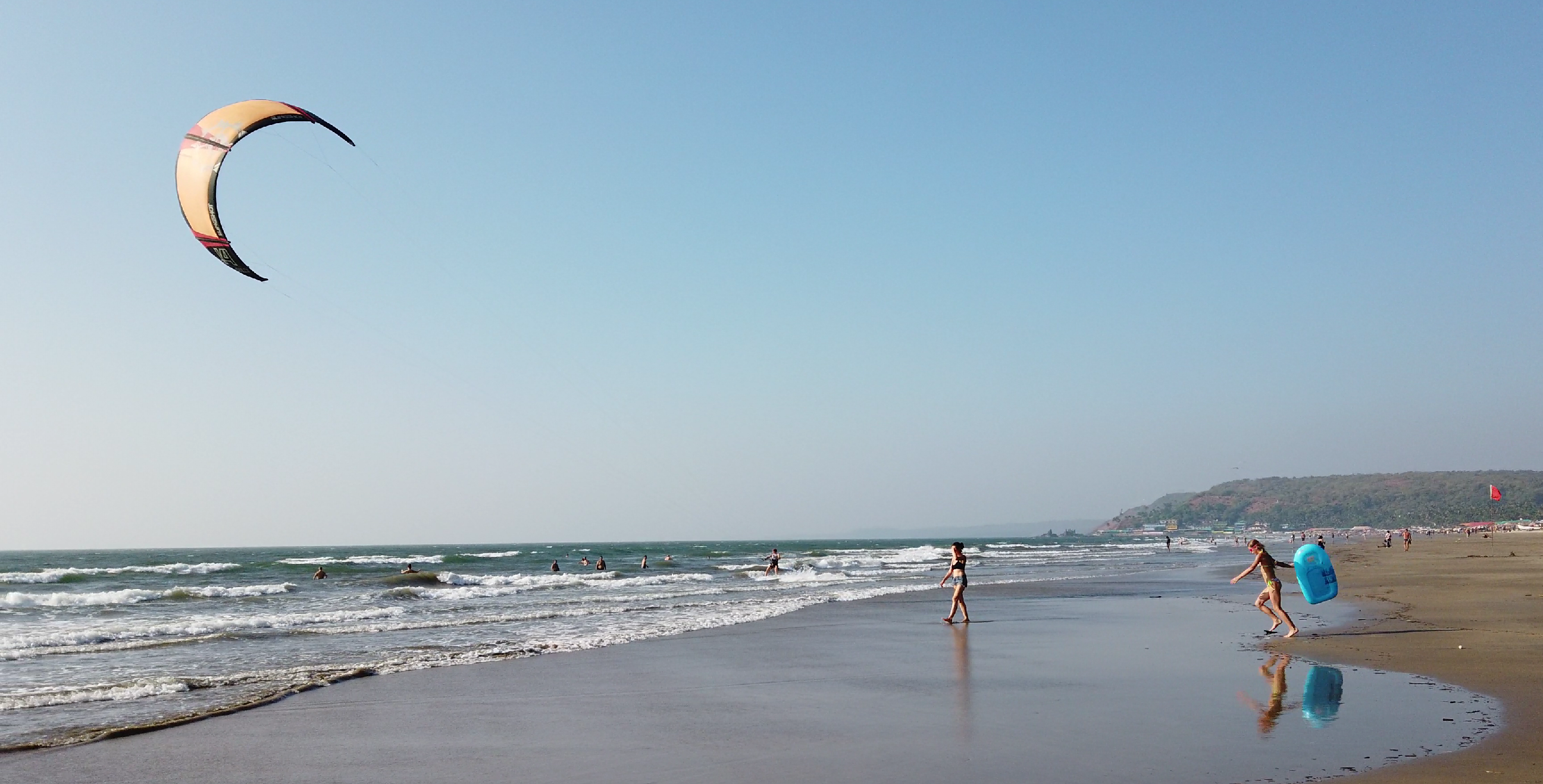 Check Out : Best Places for Scuba Diving in Goa
Drum circle:
This is a unique experience to witness. Every day during the sunset, a group of people will form a circle at the beach called a drum circle. These people who are mostly foreigners will play some amazing music with different musical equipment. If you are a knack for playing any instrument, don't hesitate to join them. Even if you don't, just sit back and enjoy the vibe of their performance. 
Important tips for travellers:
If you are planning to swim at the beaches here, don't forget to get swimwear. Also, be careful to avoid swimming in prohibited places as it's quite a risky thing to do with high tides. 
Make sure that you will carry essentials such as suitable footwear, sunglasses, sunscreen, and clothes that are comfortable enough for beaches such as cotton clothes. 
Mostly avoid visiting this place during the monsoon season as it gets quite unpredictable with rains. Also, most of the shacks and marketplace will be closed during the rainy season.