Bansilalpet Stepwell: India being rich in heritage and culture has many historic monuments and constructions which still remain as a puzzle for modern architecture. One such construction being stepwells which are subterranean structures built to manage and conserve ground water. In this article we are covering the details of BASILALPET STEPWELL which has been beautifully constructed with minute detailing, ornamented and stands as a piece of excellent craftsmanship and architectural heritage.
Bansilalpet Stepwell
Bansilalpet step well has evolved as a place where there happened many public gatherings, religious ceremonies and has been a great spot for pleasure and relaxation. The water from this well were used for performing rituals when someone died in the area. This well was originally part of a garden of tamrind and palmyra trees before British Resident TH Keyes, which was developed by then funds given by Seth Bansilal in 1933. Though there has been no proofs of certainity, the Bansilalpet step well has similarities with the Kakatiya period constrictions.
BANSILALPET STEPWELL NEEDS OUR ATTENTION: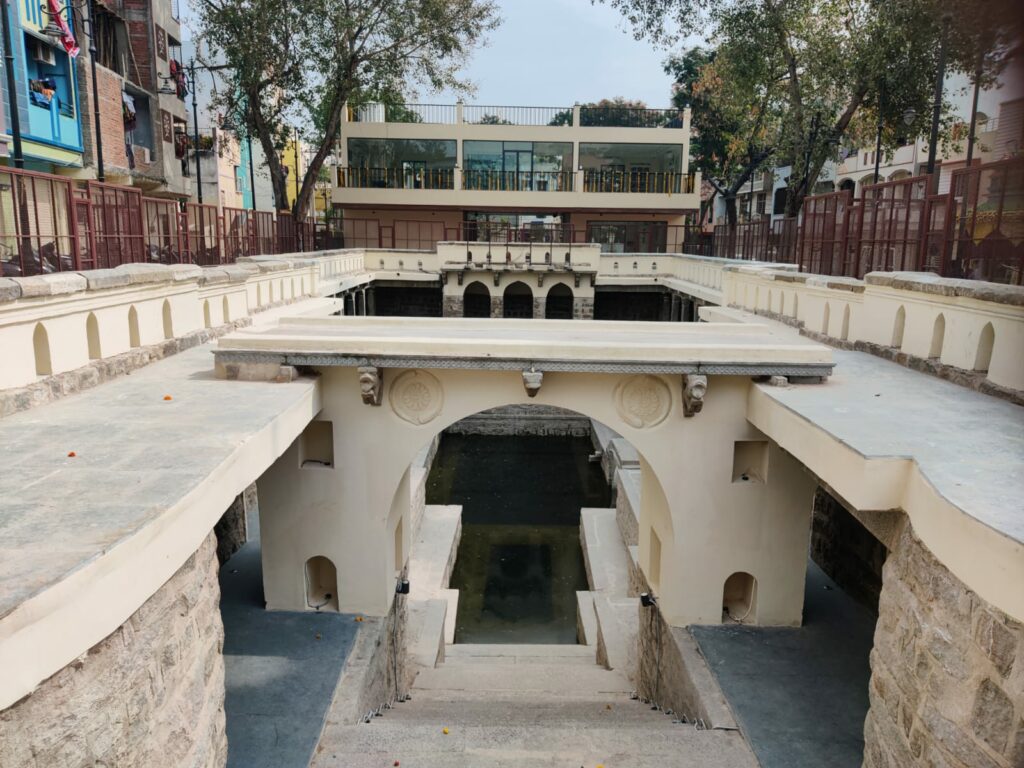 Bansilalpet step well which is well known as NAGANAH KUNTA has been neglected for decades, since there has been reported a few cases of suicides. This beautiful monument has turned Into a dump yard and is in deplorable condition, submerged in garbage and litter.
Besides having a historical significance, stepwells also play an important role to recharge ground water which is very important in the present day context. The Telangana government has launched a restoration project for the reviaval of this age old 17th century stepwell which has been completed in October. It was slated for inauguration on November 19 which was during the World Heritage Week.
TRASFORMATION OF THE STEPWELL FROM TRASH TO TOURISM SPOT:
Bansilalpet step well has been to it's original glory with cobblestones and illuminated with electric light poles. An old dilapidated building adjacent to the step well has a view point from where the tourists can overlook the whole beauty. The government has fences the area to built a garden and jogging track which will enhance the whole look.
One can foresee the centuries old bricks and mortar façade which were built with jack arches that show the age old construction skills. The Telangana government has spent over Rs. Two crores for the restoration where there needs a behavioural changes from the public so that they won't go back to dumping garbage again as it happened for four decades.
The six level step well has turned into a tourist attraction which was inaugurated by the urban Development minister K.T.Rama Rao. One can find a museum, a cafeteria and amphitheatre for special attraction.
Facts About Naganah Kunta Bansilalpet Stepwell:
Bansilalpet Stepwell is an ancient stepwell located in the city of Secunderabad in the Indian state of Telangana. Here are some important points about this historical site:
The Bansilalpet Stepwell is believed to have been constructed during the Qutub Shahi dynasty in the 16th century.
The stepwell is built in a unique architectural style, with a series of steps leading down to the water level, and features intricate carvings on the walls and pillars.
The stepwell served as a source of water for the local community, as well as a place for social gatherings and religious ceremonies.
Over the years, the stepwell fell into disrepair and was buried under layers of silt and debris.
In 2022, the government of Telangana initiated a project to restore the stepwell and uncover its hidden treasures.
During the restoration process, several ancient artifacts, including stone sculptures, inscriptions, and pottery, were discovered in and around the stepwell.
Galleries in  Bansilalpet Stepwell 
Naganakunta Stepwell has unique galleries that are decorated with intricate carvings and sculptures. These 3 galleries provide a glimpse into the rich cultural heritage of Hyderabad and offer visitors a chance to explore its history.
The galleries in Bansilalpet Stepwell are perfect for those who are interested in learning more about its history and culture. They also serve as a great source of inspiration for those who want to explore creative ideas and concepts related to art and architecture.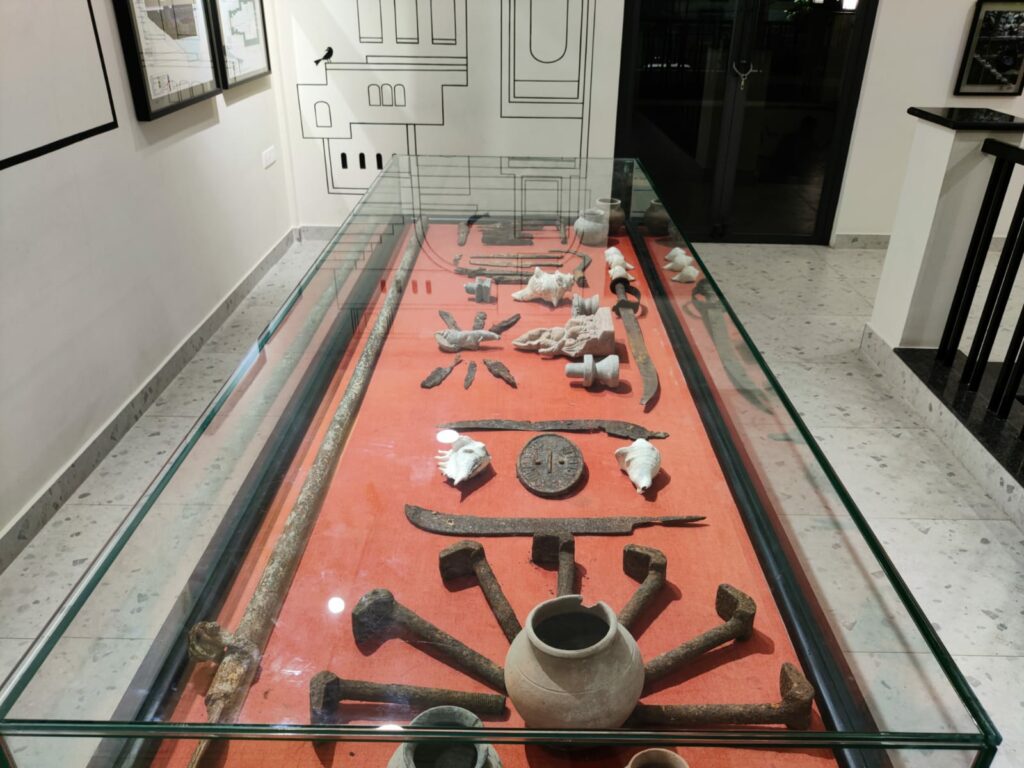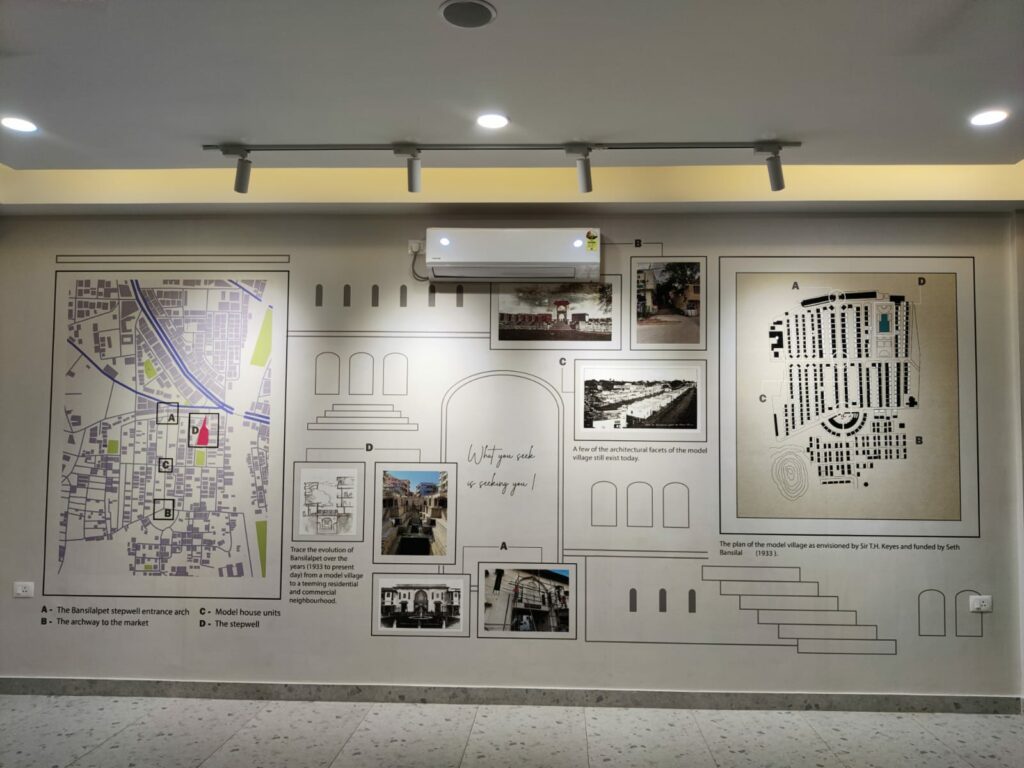 Bansilalpet Stepwell, Secundrabad Opening Timings
As per the information available at this bansilalpet stepwell, this opens from Tuesday to Sunday and closed on Monday.
The timings of this stepwell is mentioned below.
Tuesday : 10:00am – 1:00pm, 4:00pm-8:00pm
Wednesday: 10:00am – 1:00pm, 4:00pm-8:00pm
Thursday: 10:00am – 1:00pm, 4:00pm-8:00pm
Friday: 10:00am – 1:00pm, 4:00pm-8:00pm
Saturday: 10:00am – 1:00pm, 4:00pm-8:00pm
Sunday: 10:00am – 1:00pm, 4:00pm-8:00pm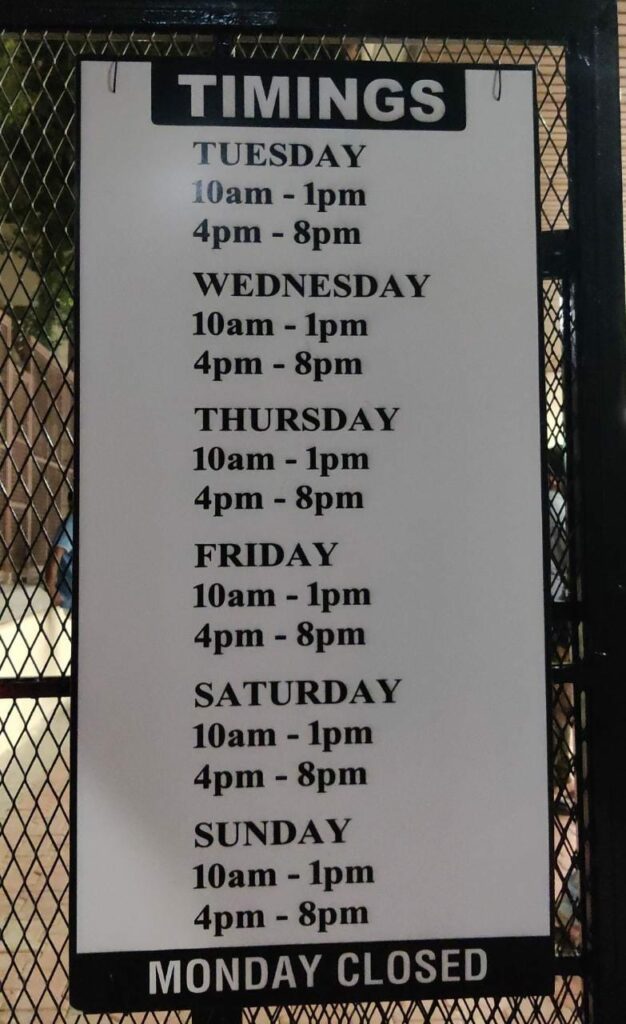 CONCLUSION:
Step wells are considered to be the utmost important constructions both environmentally, and historically. Specifically the Bansilalpet step well has an annual rainwater harvesting capacity of more than 40 lakh litres. The partnership of the government with other NGOS has made the Bansilaal pet stepwell to restore its heritage.
Do visit this place to experience the architectural skills of our ancestors. Also do let us know how our article helped you to k ow about this age old monument in the comment section below.