Jammu and Kashmir, or J & K, is one of the most beautiful states in India, especially during winters when the snowfall makes it look extremely appealing, and tourists rush to this destination in search of an exciting and adventurous holiday. 
Tourism in J & K has been growing at an astonishing rate due to the natural beauty of this place, so if you wish to visit here, then do not forget to check out these must-visit places that are popular among tourists as well as natives.
Also Check Out: Famous Street Foods to Try in Jammu & Kashmir
Places To Visit In Jammu & Kashmir During Winter Nov, Dec, Jan & Feb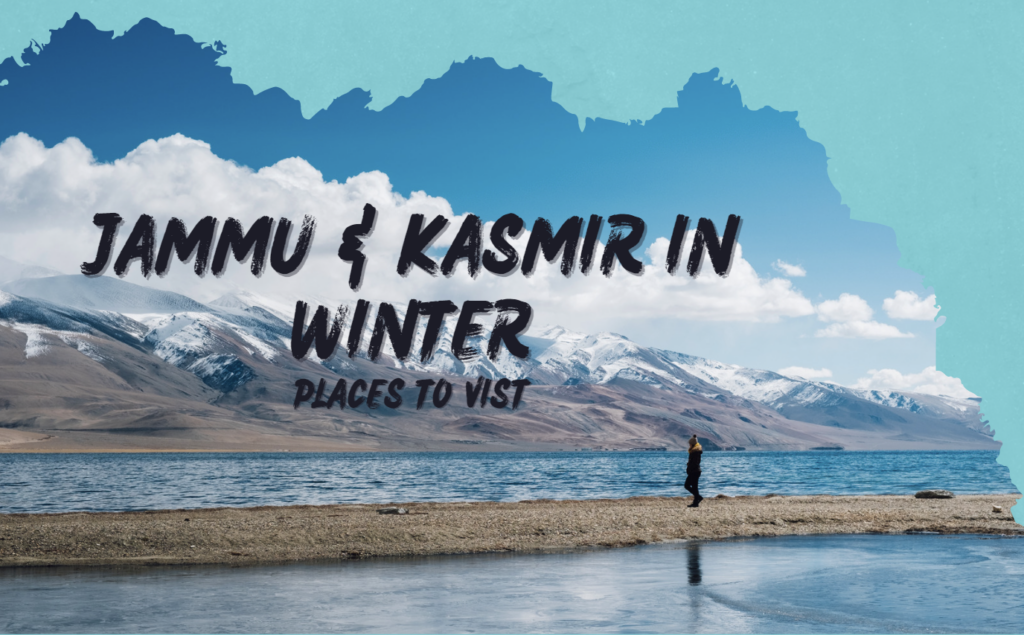 Anantnag (J&K)
Anantnag is a town and a municipality in the Anantnag district of the Indian state of Jammu and Kashmir. It is located at an altitude of 1,528 m (5,020 ft) on the left bank of the Sind River from where it originates. The Anantnag is derived from two words, Ananta and Naga, which, when translated, means 'endless serpent'. 
Hindu King Raja Avanti Varman founded the town about 2000 years ago to commemorate his victory over the Naga people. Many ancient temples were built during this period in different parts of India, including one near Lalitpur. The shrine is built with white marble and consists of three concentric circles with four images inside the temple, each facing one point of the compass. These include Vishnu (east), Shiva (south), Surya-Narayana-Varaha-Parshuram-Durga (west) and Ganesha (north). Located nearby is a small hill called Chandarh, meaning 'moonstone'. 
Also Check Out: Off-Beat / Least Explored Places to Visit in Jammu & Kashmir
The town has been named after the king and takes its name from him. 
It houses historical monuments dating back to the 12th century, like Gandhara Temple, Sheikh Hamza Shrine and Kunanposhpora Martyr's Memorial.
Srinagar (J&K)
Srinagar is one of the most famous tourist destinations in India. The city has a rich historical background and is home to many ancient temples and places of worship. Some popular attractions in Srinagar are Dal Lake, Hari Parbat Fort, Amar Jawan Jyoti, Nishat Bagh, Shankaracharya Temple, Hazratbal Shrine and Government Arts Emporium. 
Tourists can also enjoy shikara rides on Dal Lake. Tourists must visit this place during the winter as it is covered with snow making it more picturesque. One can also opt for a hot air balloon ride which gives a spectacular view of the entire city. There are lots of hotels in Srinagar that offer the best services at affordable prices. 
However, tourists should always book their stay in advance as accommodations get sold out quickly. Other than Srinagar, tourists can also visit other cities like Pahalgam, Gulmarg and Sonmarg, where they have resorts available at low rates.
Gulmarg (J&K)
Gulmarg is a popular tourist destination in the state of Jammu and Kashmir. It is one of the major ski resorts in India. The name Gulmarg means meadow of flowers. Gulmarg is situated at an elevation of 2,700 metres (9,000 ft) on the Pir Panjal range. It has a typical alpine climate with hot summers, cold winters and little rainfall. 
Check Out : Must Visit Places to Visit in Gulmarg
It was first developed as a summer resort for British colonial officials who visited from neighbouring Srinagar in summer to escape heat and monsoon rains. Gulmarg Golf Course was opened here in 1922, then part of the princely State of Jammu and Kashmir ruled by Maharaja Hari Singh before independence. 
In recent years Gulmarg has become popular among Indian tourists because it offers relatively affordable access to skiing facilities, while Srinagar remains off-limits due to security concerns. Gulmarg's ski season starts around late November and lasts until late April. One drawback is that the days are short; skiing usually takes place between 10 am and 4 pm from December to March.
Pahalgam (J&K)
Pahalgam is a small village in the Anantnag district of Jammu and Kashmir, India. It is situated at an altitude of 2,650 metres (8,694 ft) and is one of the most popular tourist destinations in the valley. Pahalgam was historically an important trading centre on the traditional Silk Route between Western Tibet and Eastern Afghanistan. 
The site where the holy Shankaracharya temple stands today was once home to a Buddhist monastery as early as the 5th century AD. It has been a summer capital for many Rajas who have ruled this region. Pahalgam also provides access to some beautiful hikes in the Pir Panjal range of mountains. One such hike is to Kolahoi Glacier, which can be done on foot or by pony. 
You will get views of green fields, snow-capped peaks and the Sind Valley below. Another interesting place near Pahalgam is Lidderwat Lake, located close to the town of Lidderwat. The lake's water level drops during the winter, so it might not be accessible, but it's still worth a trip if you travel in these parts during that time.
Zoji la Pass (J&K)
Zoji la Pass is a mountain pass in the Ladakh region of India and lies on the north-western side of the Himalayas, linking Ladakh to Gilgit-Baltistan. It is one of three passes that connect Ladakh to Pakistan-controlled parts of Gilgit-Baltistan. The Siachen Glacier lies just northeast of this pass. The road from Srinagar to Leh cuts through this pass. 
Zoji la Pass remains closed throughout winter due to heavy snowfall making it impassable for vehicles. On average, about 8 metres of snow falls at this location during winters, with more than 20 feet (6 metres) being seen every once in a while. There are also some cases where as much as 40 feet (12 metres) have been recorded here. 
Many people opt for skiing or trekking instead of driving their vehicles through the pass during winter. Apart from providing breathtaking views of snowy mountains, the place has a rich history. It is believed that Khyber Pakhtunkhwa was called 'Khyber' because a fort was situated atop Zojila Pass, occupied by Alexander's general Seleucus Nicator during his invasion in 327 BCE.
Sonamarg (J&K)
Sonamarg is a popular hill station located in the Kishtwar District of Jammu and Kashmir. The place is famously known for its scenic beauty and excellent views of the snow-capped Himalayas. It is also a prime destination for adventure activities like skiing, mountaineering, trekking and wildlife safaris. 
Mount Apharwat (16,063 ft) is one such attraction that has been attracting tourists from all over the world since time immemorial. Other places worth visiting here are Indrahar Pass (13,075 ft), Verinag Spring, Patnitop Hill Station (17,500 ft), Zojila Pass (11,575 ft) and Gulmarg (2240 m). 
Gulmarg can be called the Switzerland of India because lush green hills and pine trees surround it. Along with exploring these amazing sites, you should also try to enjoy horse riding in Gulmarg or zorbing near Sonamarg. There is also an option of going on a local village tour which will give you an insight into the lives of locals.
Leh Ladakh (J&K)
Leh is a district in the Ladakh region of the Indian state of Jammu and Kashmir. It lies in the easternmost part of the country, just south of Tibet, and is a vast high-altitude desert with rugged terrain. The area has been inhabited for thousands of years by people who are culturally Tibetan, as well as farmers and herders who live in small villages. 
Leh remains one of India's most important Buddhist sites. Important attractions include the ancient ruins of Thikse Monastery, Shey Palace and Rizong Monastery, Panchtarni Stupa and Chorten Kora. Moreover, trekking on snow-covered mountains in Ladakh, such as Mount Kailash (6,714m), Mount Sumeru (7,134m) or Gang Rinpoche (7,108m) is also great fun to try out during winter time! Don't forget to explore one of the oldest civilizations: Khardung La, situated at 5,359 m altitude! This pass, known as the world's highest motorable road, connects Leh in Ladakh with Srinagar via Manali. 
Besides being a wonderful experience to drive through, it provides an opportunity to see some breathtaking scenery, including glaciers and meadows all around you. It is open from June until November. For those who do not have transport, you can join an organised tour company which will also take care of transportation and accommodation. 
As most roads close after the first heavy snowfall in October, come prepared with good clothes and footwear that can withstand freezing temperatures. One more thing that should be taken into account is altitude sickness. If you fly into Leh before proceeding towards Manali, make sure you drink lots of water and avoid alcohol since both these things affect your body adversely when there's less oxygen in the air!
Kargil Ladakh (J&K)
Kargil Ladakh is a town and the administrative headquarters of Kargil district in the Indian state of Jammu and Kashmir. It was originally Ladakh's capital before becoming part of the newly created Kargil district, with its headquarters at Leh. This small town was rebuilt post the 1999 Kargil war when Pakistan attempted to take control of this strategic region. 
The most popular tourist attraction here is Padum, known for its natural hot springs. Padum offers visitors magnificent views and an opportunity to experience life as locals do-local handicrafts, nomadic culture, traditional dress and food served by families who have lived here for generations. Other attractions include Buddhist gompas, caves, monasteries and a nunnery. One can also witness famous battle sites like Tiger Hill and Point 5140. 
If you want to explore more of the land, you can take a jeep safari into the Zanskar valley, which takes around five hours. Once there, enjoy the spectacular beauty of crystal clear lakes surrounded by high snow-capped mountains. The drive from Kargil to Leh via Zangskar Valley is one of the most scenic routes in India that cuts through mountainous terrain dotted with villages and tribal settlements. Along this route lies Lamayuru monastery and Hemis monastery, where you will find exquisite frescoes on walls depicting Buddhist themes.
Conclusion
The most beautiful part of winter is the snowfall. It's best to visit places in winter during December, January and February. The best time to visit Jammu & Kashmir will be from November to March, when all the tourist attractions will be open for tourists. 
You can also find some amazing hotel rooms and package deals during this period. Some of the must-visit destinations are Gulmarg, Pahalgam and Sonmarg. Besides exploring new places, visiting old cities like Leh and Ladakh, which have numerous historical monuments, would be best.