Foods You Must Try in Agra: One of the most popular tourist locations in India is Agra. It is well-known for mesmerizing Taj Mahal. It is adored by both Indians and foreign visitors who flock to this location in great numbers to take in its beauty. Agra is a part of the India golden triangle tour, which also includes Delhi and Jaipur. 
Although Agra, which is in the Indian state of Uttar Pradesh, is best known for the Taj Mahal. This most unique and antique monument was built by Shah Jahan, Mughal Emperor in memory of his beloved wife Mumtaz Mahal. Agra is very famous for its monuments, intricate carvings, and unique architecture of the buildings which is amazed by every tourist who comes to Agra. Apart from its intricate carvings, it is famous for food as well.
The cuisine of Agra is inspired by its Mughal era. The foundation of Mughlai cuisine is meat, which is complemented by thick, flavorful curries that use a lot of dried fruits and spices. Paneer is a preferred alternative for meat in vegetarian recipes. There are many restaurants serving Mughal food all across the city. One of the most popular dishes in Agra is petha, a dessert made from ash gourd that exists in a wide variety. Dalmoth, a dry snack composed of spicy fried dal (lentils), almonds, and raisins, is another Agra-specific food.
Delicious Street Food You Must Try in Agra – Famous Foods in Agra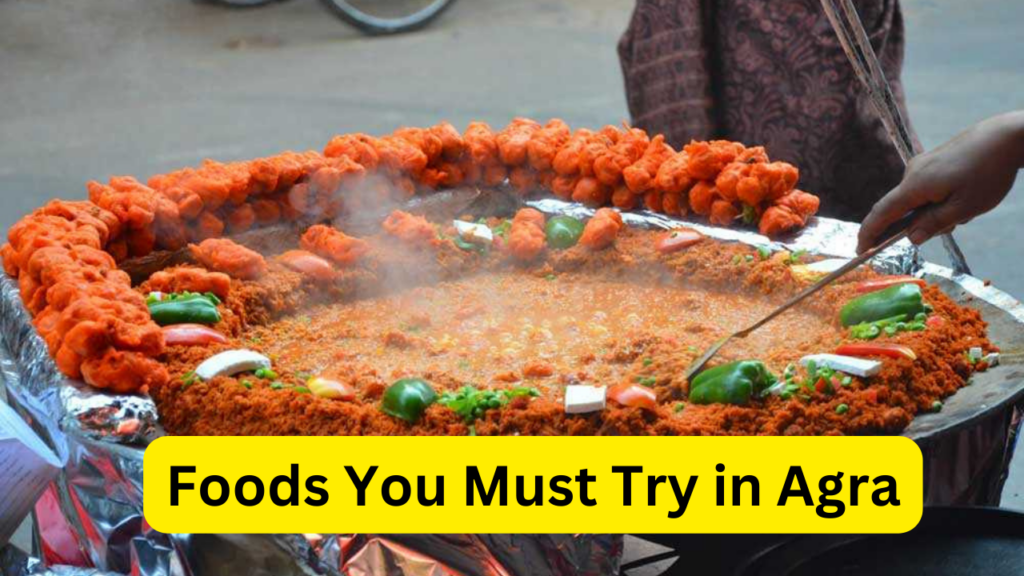 Petha
The beautiful city of Agra is known for its amazing architecture, but tourists having a sweet taste would agree upon this that a trip to Agra is incomplete without getting into the most famous Petha which is almost present everywhere in the city.

Back then, when Shah Jahan ruled Agra he told his chefs to make different desserts that are as creative as the Taj Mahal. His chefs worked hard day and night and came up with this new and unique discovery called petha. Due to its unique ingredients, including sugar, and water, it is considered the most unique dessert in the world. 

With time, many varieties of petha came up like kesar petha (saffron), angoori petha (grapes), chocolate petha, paan petha, and so on. Other petha lovers can also check out the flavor of Peeta because it comes up in many different flavors with unique tastes.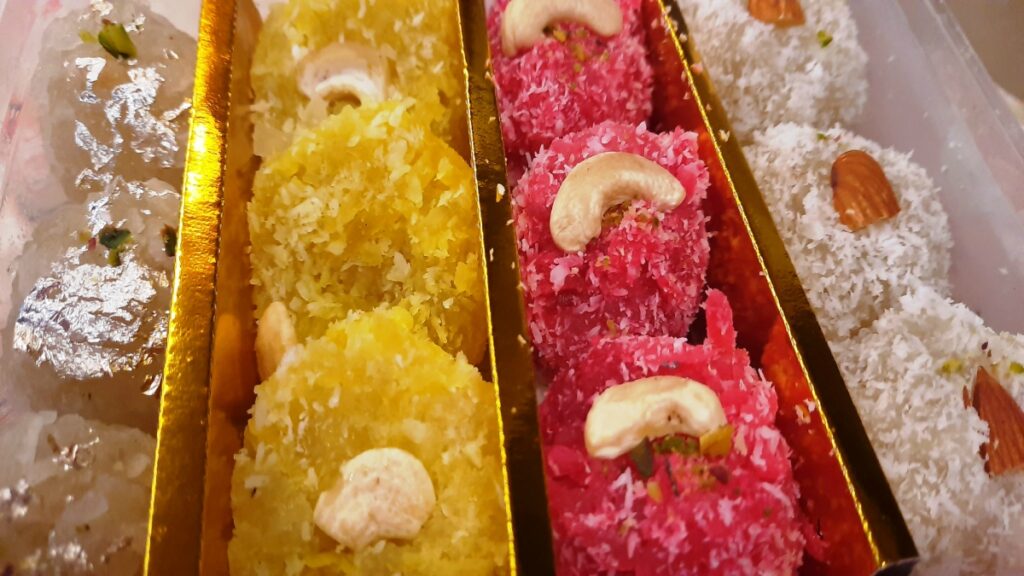 Bedai and Jalebi 
Bedai and Jalebi are the two most famous breakfast options when you are in Agra. These two have a combination of a snack and a dessert and this bliss combination gains the love of so many people.

 Bedai is actually made from deep-fried dough stuffed with spiced lentils. Bedai is fried puffy bread served with spicy gravy of potato and curd. Jalebis are served with them and are perfect to balance out the spicy snack.

Jalebi is basically a spiral-shaped pastry made by deep-frying wheat flour batter and soaking it in sugar syrup. For everyone who wants to visit Agra this bliss combination is a must for them with love and spiciness.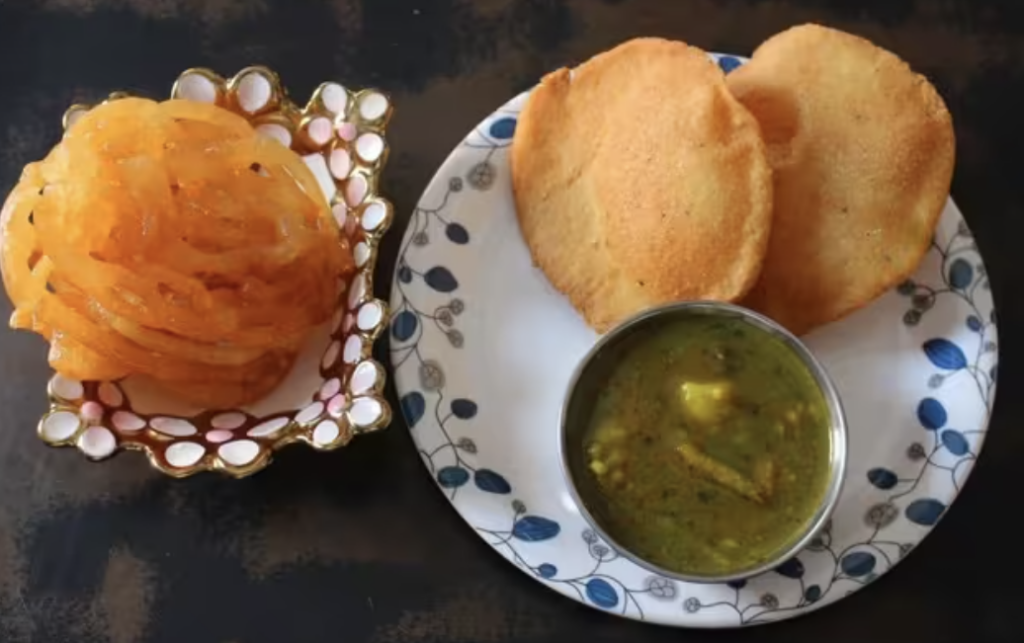 Mughlai Cuisine
Mughal cuisine is a different  style of cuisine in India  during the Mughal era .This cuisine is mixed with  its rich, creamy, and spicy flavors. In Agra,

Mughal cuisine

had a consequence on the food culture..  These mughal dishes are prepared using a variety of different spices, such as cumin, coriander, cardamom, and saffron, which help to give them a unique and different flavor. 

Many Mughlai dishes are made in a traditional way called a tandoor, which helps them for flavor and create a specific smoky flavour.In a nutshell, Mughle cuisines had their own specific impact on the culture of food  of Agra and continues a unique choice for local people who lives in Agra and for tourists as well. There are also many popular dishes from Agra such as biryani, kebabs, keema lamb and mutton curries, etc. Everyone actually needs to try these dishes if they want to get into the taste of Agra.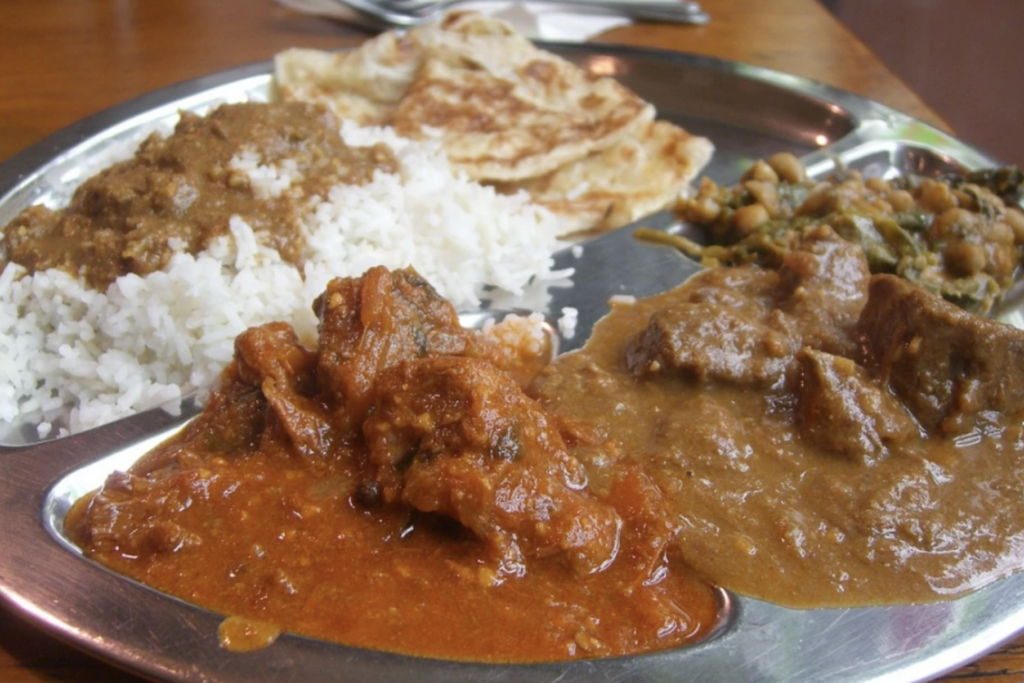 Chaat
Chaat is a popular street food and is enjoyed by people all over the country. It would be an amazing experience if you really want to try these chaats. One of the best places to try chaat is in Agra itself. Chaat is actually a crispy type of thing served along with many flavored chutneys like green and red chutneys etc.

There are also different types of chaats such as aloo tikki, papdi chaat and dahi bhalla . These are the most famous types of chaats you would find while you're in Agra. It will be a reminiscing experience of all those people who really want to taste the real Agra food.

There are also many famous chaat vendors in Agra like Shankar Ji ke chaat ,Raja chat wala, Deviram chaat bhandar and Chhappan bhog etc if you want to try these famous types of chaats in Agra .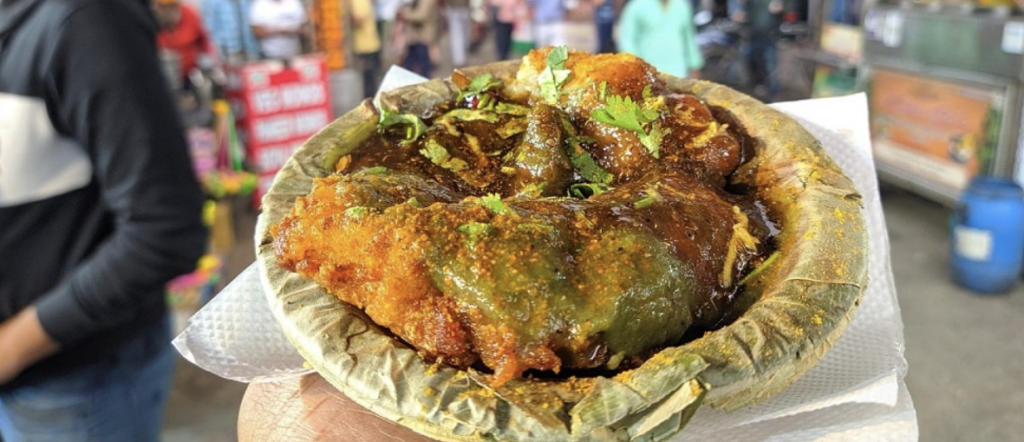 Wrapping Up!
With the beauty of Agra, many food options come up with that beauty also. Agra is actually a very curated form of beauty itself. If anyone who is foody and loves food from the bottom of their heart, especially street food, he or she should visit Agra itself. They would love them and want to visit over and again because it would be just a reminiscing experience for them with the combination of beauty and food .