Budget Friendly Destinations in India for Students: We all love to travel, at least as a student with lots of energy and time that is available, it is the right time to explore new places along with your friends. In case you feel that you do not have enough budget to visit your dream places, you can postpone it and meanwhile visit these beautiful places nearby which are budget friendly and also will give you some of the best memories.
Top 10 Budget Friendly Destinations in India for Students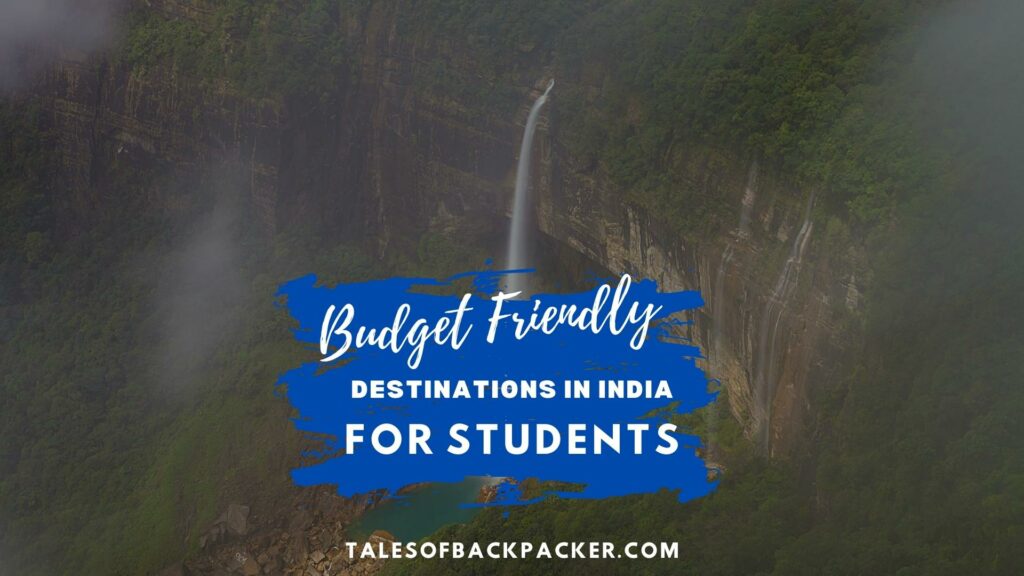 In this blog I would like to brief about the holiday destinations you can plan to visit within your budget. Let us dive into the topic, here are the top 10 places you can visit within your budget.
Rishikesh 
Rishikesh is a city in Uttarakhand, it is frequently referred to be the capital of yoga and for good reason. Visitors that come to the location to learn yoga and meditation are everywhere, you can also find many ashrams in Rishikesh, some of which are renowned internationally as centres for philosophical research, yoga, and other traditional Indian health practises.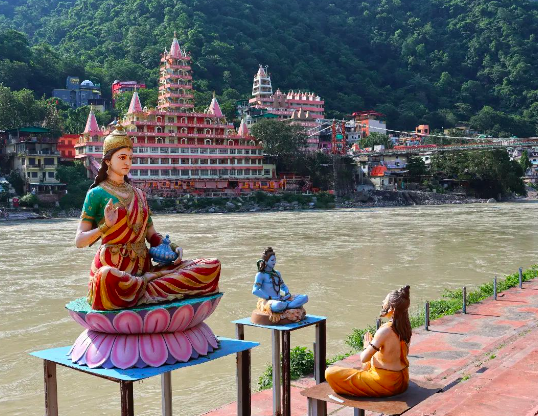 Rishikesh actually means "locks or hairs of a guru," according to the dictionary. The city is well-known for being both the "Yoga Capital of the World" and the "Gateway to the Garhwal Himalayas." Both domestic and foreign tourists frequently come here in search of calm and spirituality.
Rishikesh, which generously sprawls over the suburban region known as Muni ki Reti or the "sands of the sages," is also a commercial and communication centre. It is good place to consider if you are planning for a peaceful trip.
Manali & Kasol – Budget Friendly Destinations in India for Students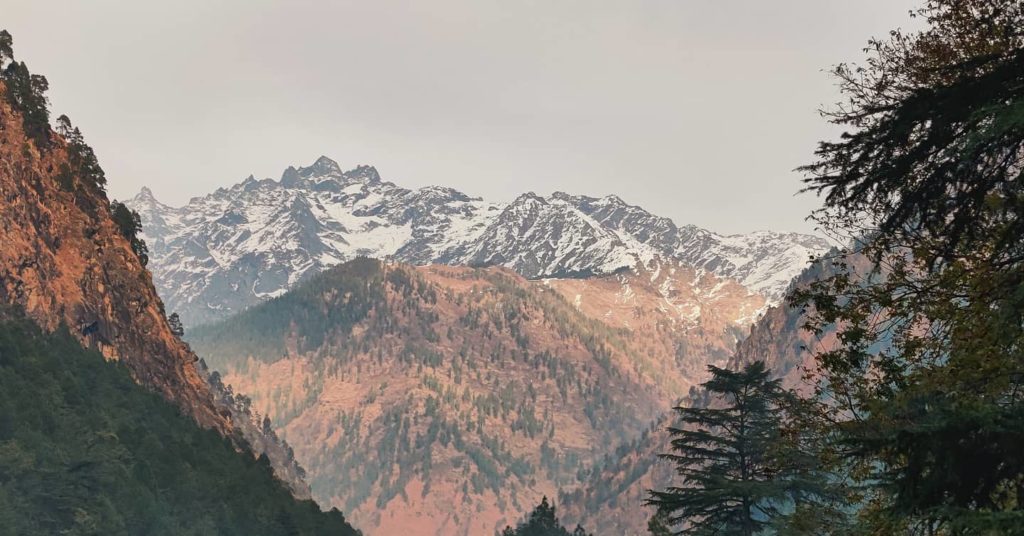 Manali is a famous place with snowfall around and beautiful apple trees around. During the month of September, the place is so stunning with the white snow and the hot tub baths are so famous. Manali's hot springs are worthwhile to explore. They are meant to be therapeutic and restorative.
Check Out : Best Time To Visit Manali For Snowfall Experience 
September is the best month to visit Manali. In the travel industry, Kasol, Himachal Pradesh, is well known for being a paradise for budget and backpackers. It serves as a gathering place for those who want to escape their everyday lives and travel to the Himalayas for an unforgettable experience.
If You love Trekking You can Check this Topic : Treks in Manali
Kasol never lets anyone down, whether they are travelling for trekking, camping, rafting, sightseeing, parties, or spiritual awakening. It is a good adventurous place for a weekend trip.
Complete Details On Kasol : Kasol Guide For 1st Timers & Places To Visit
Gangtok:
Gangtok is a living, pulsing slice of heaven of the northeast, with everything in just the right quantity from a blend of cultural identities to urbanisation. The third-highest mountain peak in the world, Kanchenjunga, can be seen in stunning detail from there. Like everything around it, Gangtok is surrounded by beautiful natural features, like the Tsomgo Lake, Ban Jhakri Falls, Tashi viewpoint, and many others.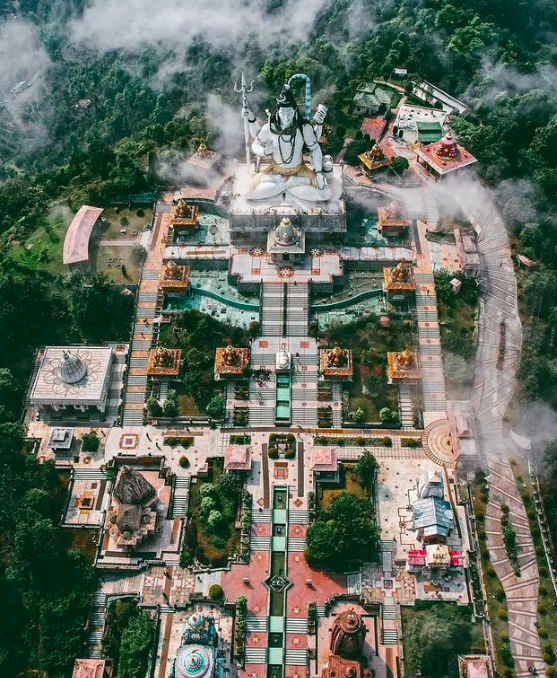 In the summer, Gangtok has beautiful weather. In the season, the temperature ranges between 18 and 25 degrees. If you want to escape the heat, now is the time to go to Gangtok. Every guest will experience a wonderful holiday filled with amazing things to do with your family and friends thanks to the combination of warm sunshine and cool wind. Couples on their honeymoon who choose to visit Gangtok will undoubtedly be in for a treat because of the city's unbeatably pleasant climate.
Varanasi:
Hindus, Buddhists, and Jains all hold Varanasi, also known as Benares, in high regard as a sacred city.Varanasi is a holy city for Hindus who travel there to take a bath in the Ganges, which flows through the lush Ganga valley.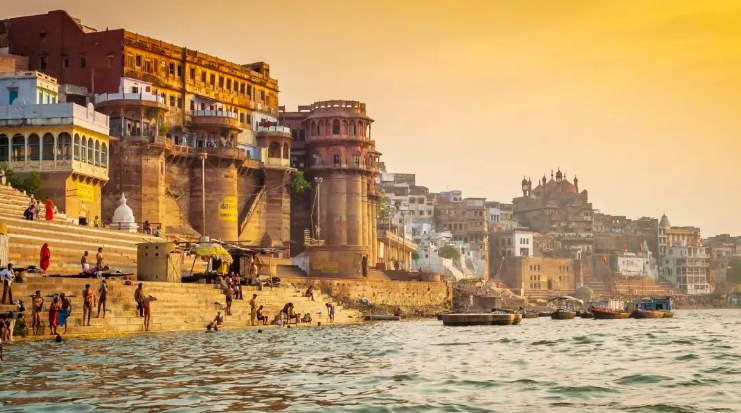 Varanasi has given birth to numerous well-known authors and is known as the City of Temples and a beacon of culture.As a centre for silk weaving, practise your negotiating skills for some lovely items at the crowded bazaar.
The best mode of transportation is a rickshaw. If you are a spiritual person, you will not want to miss visiting Varanasi at least once in a lifetime. Varanasi is one of the Budget Friendly Destinations in India for Students
Gokarna:
Gokarna is a Hindu pilgrimage town in the Karnataka state and a recently discovered destination for beach lovers and hippies because to its immaculate beaches and magnificent terrain.The beaches outside of town, such Kudle Beach and Om Beach, offer a fresh perspective on city life.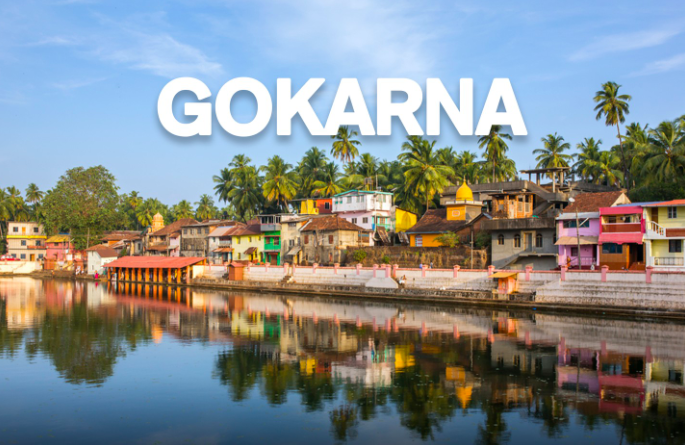 There are very few Indian tourists to be found along the palm-lined beaches, which are primarily visited by foreign tourists. Gokarna is not a typical tourist destination.Everything on the beaches moves at a slow, leisurely pace since they are designed for this kind of vacation.
Gokarna is a "one of a kind" location in the nation because of its abundance of coconut and palm trees, the ocean, and clear sands. It is a good place to visit as a student along with your friends for a short trip.
Check Out : Gokarna Places to Visit & Things to do
Ajmer:
Ajmer, one of India's holiest cities and the location of the well-known dargah or mausoleum of Sufi saint Khwaja Moin-ud-Din Chishti, draws both Muslims and Hindus.Ajmer is a historical city in Rajasthan that is situated 135 miles from Jaipur at the foot of the Aravali Mountain ranges.
Visitors from all over the world come to this marvellous city to see the towering forts, stunning lakes, incredible museums, and spectacular palaces. Ajmer is well known for being a hub of Rajasthani culture. 
Meghalaya:
Three tribes predominately live here: the Khansi, Pnar, and Garo. The locals are quite cordial.Since English is the State's official language, visitors from other countries don't need to fear.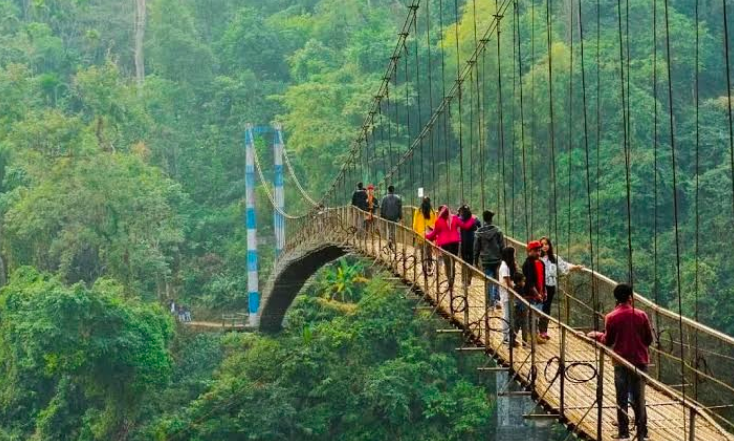 In places like Shillong, friends and families may unwind in the natural beauty, while adventure seekers can take on the challenge of trekking across Meghalaya's challenging terrains. Couples can have a romantic getaway while taking advantage of the favourable environment and it has many adventurous activity that visitors love for a leisure time during the trip.
Arunachal Pradesh:
The availability of adventure sports is one of Arunachal Pradesh's top tourist draws. Powerful rivers like the Lohit, Siang, and Subansiri in this undeveloped and sometimes raw state provide amazing river rafting and kayaking experiences. On the other side, trekkers are challenged by the secret paths and out-of-the-way locations to find some bizarre hiking locations on their own.
While in Arunachal Pradesh, paths from Bhalukpong to Tawang via Dirang and Bomdila are ideal for motorbike excursions. Additionally, the state is proud of its diverse biodiversity, which includes endangered species like the White Winged Wood Duck. Among the most well-known wildlife reserves in Arunachal Pradesh are Namdapha, Dibang, Sessa, and Pakhui, which are home to a vast range of mammals, birds, amphibians, and reptiles as well as different varieties of plants and trees.
In Aalo and Bomdila, Arunachal is renowned for its orange and apple orchards. The state also brags about its extensive plantings of orchids, which come in more than 1000 different types. The distinctive cultures and traditions of Arunachal's numerous tribes are what give the region its greatest depth. With so many different tribes residing in the state, there are numerous festivities that take place all year round. 
Rann of Kutch:
One of the world's largest salt deserts, the Rann of Kutch, sometimes referred to as the Great Rann of Kutch, is a very amazing location to explore in Gujarat. It is a salt marsh in the Thar district of the Kutch district and is unquestionably one of the locations in Gujarat that you shouldn't miss.
The fact that this salt desert remains submerged during the rainy season is what makes it so amazing. But during the remaining eight months, this country is a salt desert, and all you can see is unending white salt. And if that's still not enough of a cause to travel to the Rann in Gujarat, the yearly Rann Utsav is undoubtedly worth considering.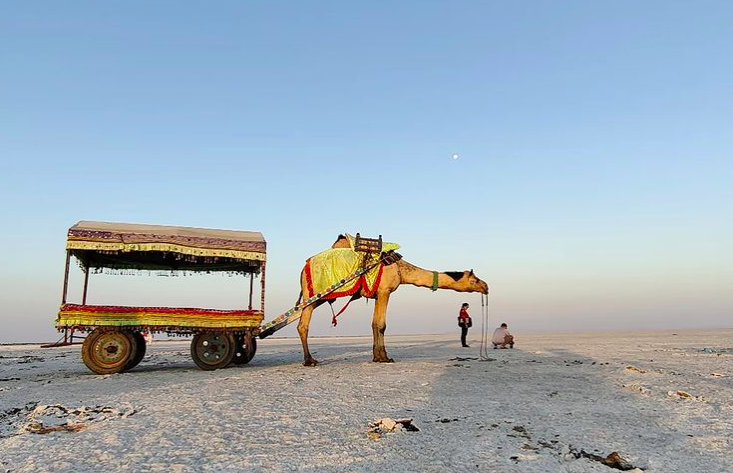 The Gujarati government celebrates Rann Utsav every year from December through February. This festival in the Rann of Kutch is jam-packed with cultural events, outdoor activities, handicrafts, food, souvenir booths, and more.
Jaisalmer:
Only Jaisalmer, often known as the "golden city," which is 115 kilometres from Pakistan, has a living fort. Havelis, bustling malls inside the fort, and jain temples are well-known landmarks. Due of the havelis and houses' golden hues, the area's streets will shimmer in the sunlight.
About 40 kilometres separate Sam Sand Dunes from Jaisalmer, where you may go on camel rides and explore the Thar Desert. You can pay a total of 2000 rs, which includes a camel ride, to spend the night in a desert camp, witnessing the local dances and music while enjoying meals and breakfast the next morning. You can wander throughout Jaisalmer and visit nearby villages and tribes.
Conclusion:
These are few places you can visit with less budget, you have to plan a week trip to cover all the beautiful places around these destinations, not just the city but there are also many tourists attractions around these cities, Most visited places recently are Rishikesh, Manali and Jaisalmer. Based on your interests and time plan your trip by considering all the factors. Tales Of Backpacker hopes this blog helped you to make a clear decision where to go for your next trip. Let me know through comments in case you have any suggestions or about your experiences to this place.